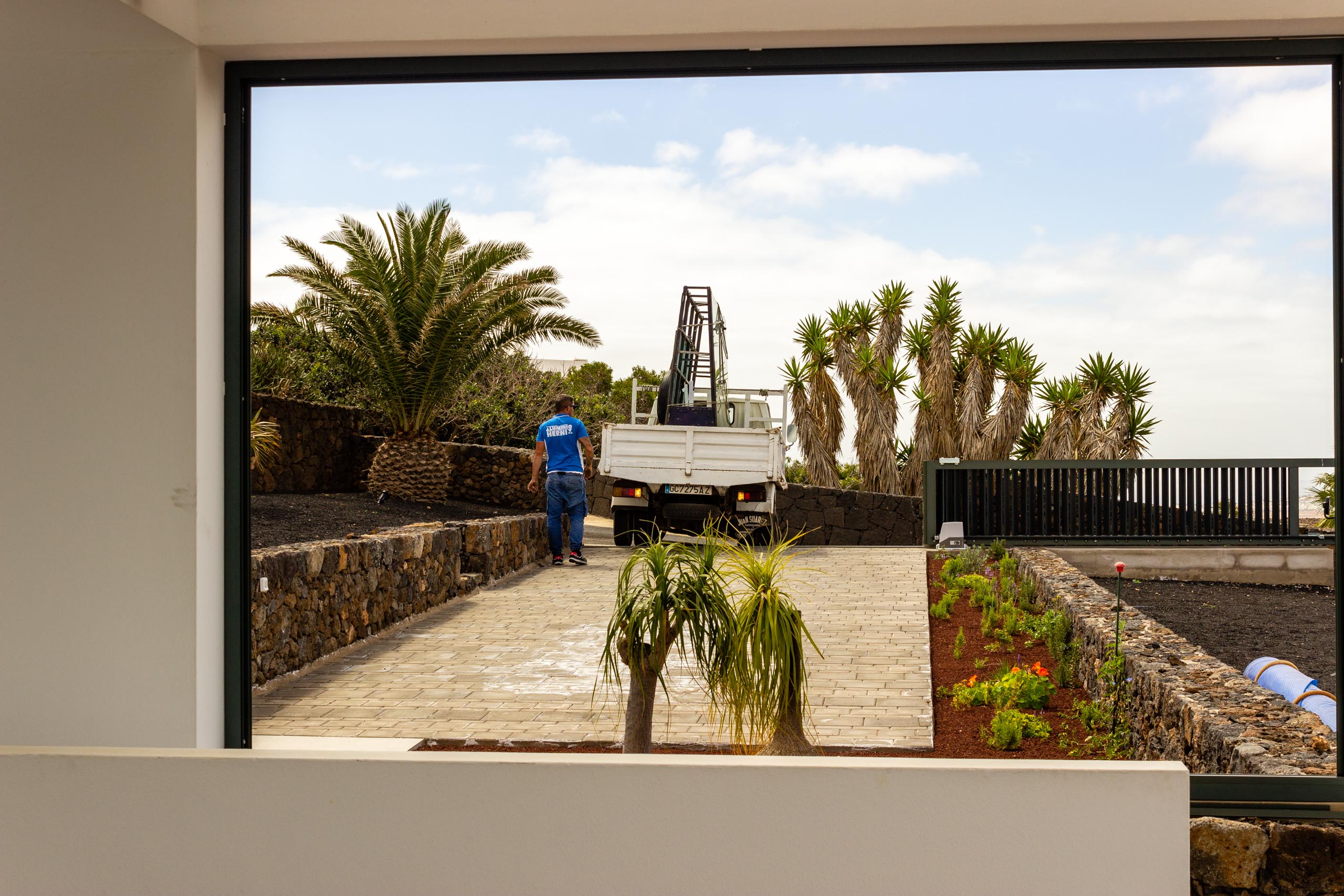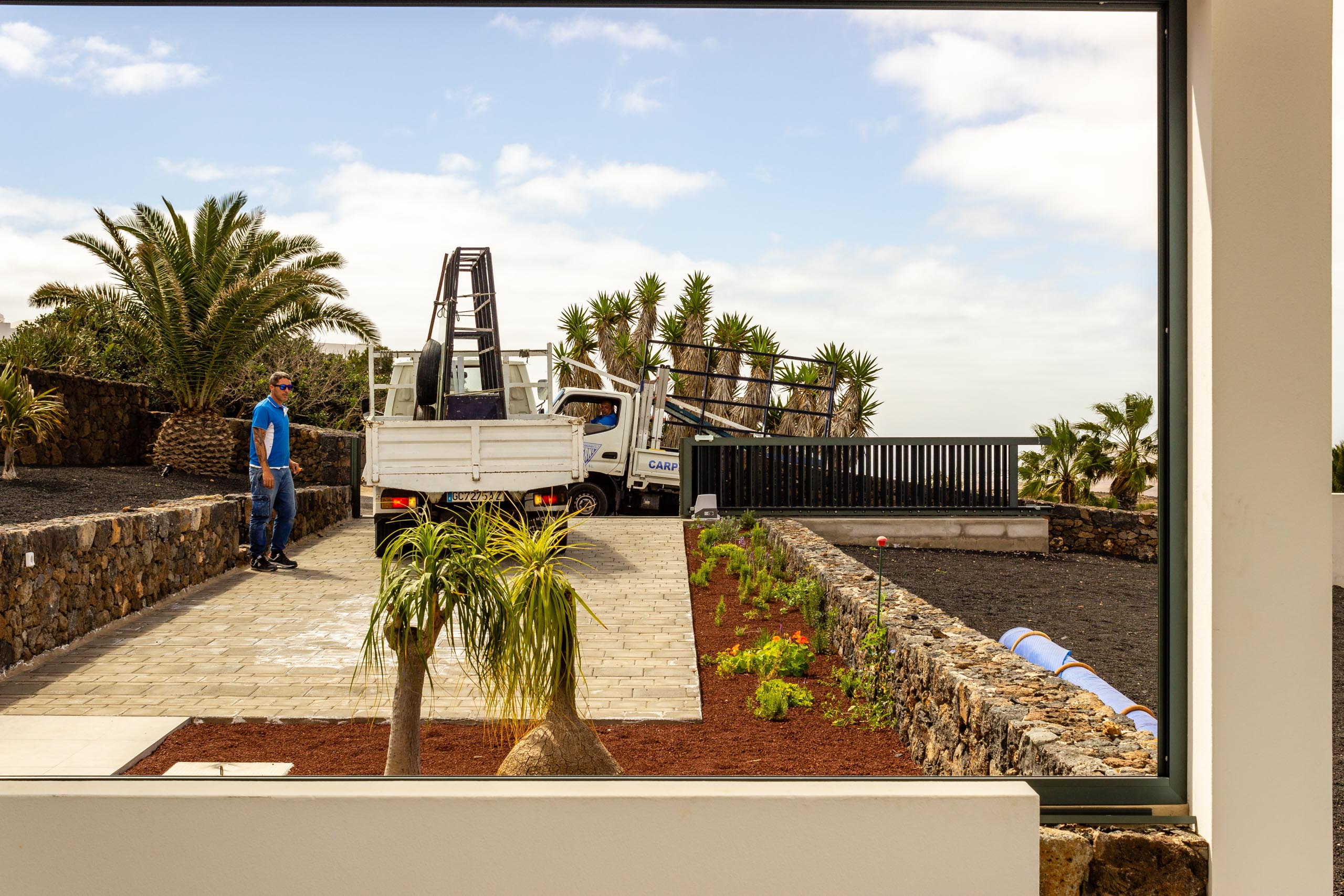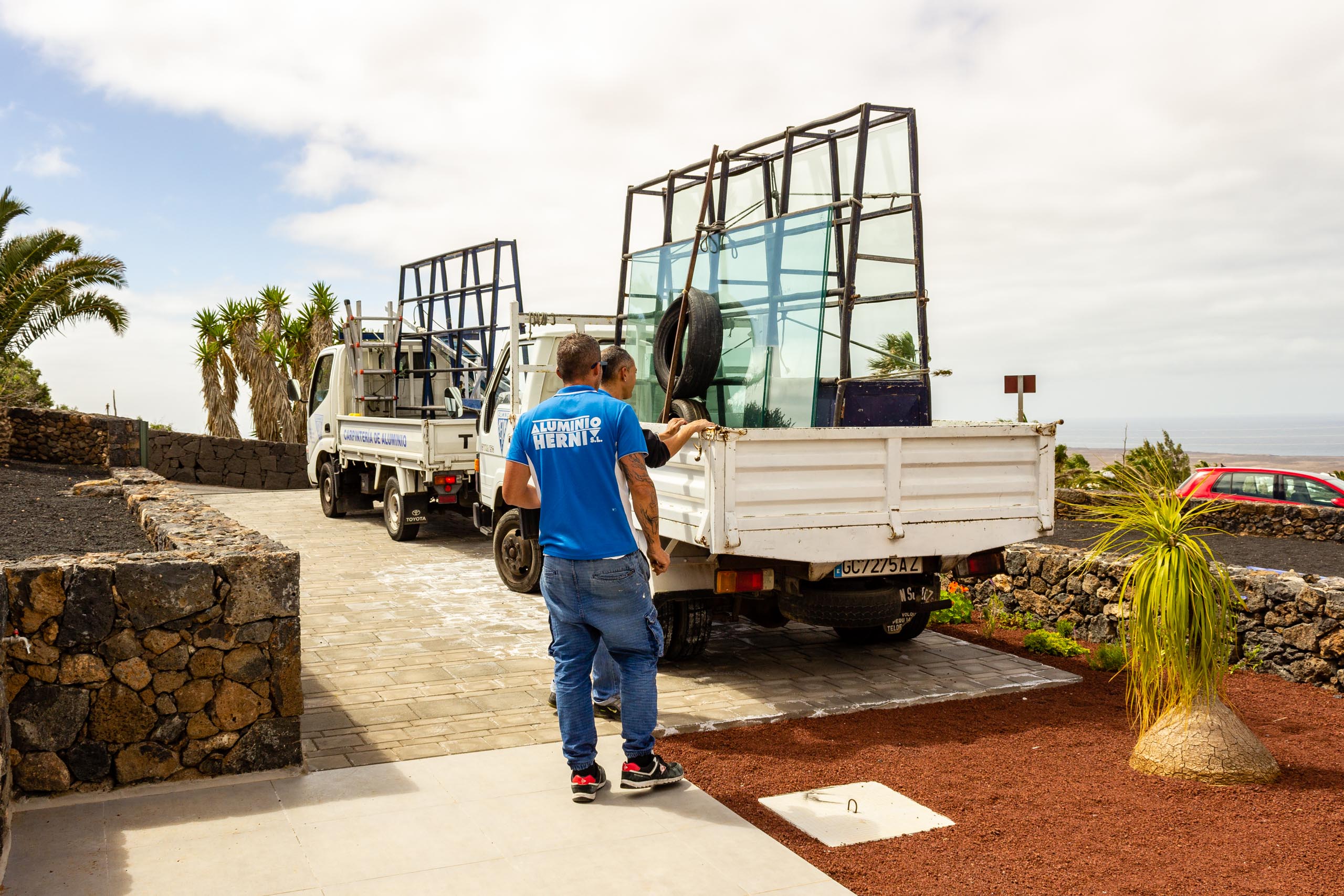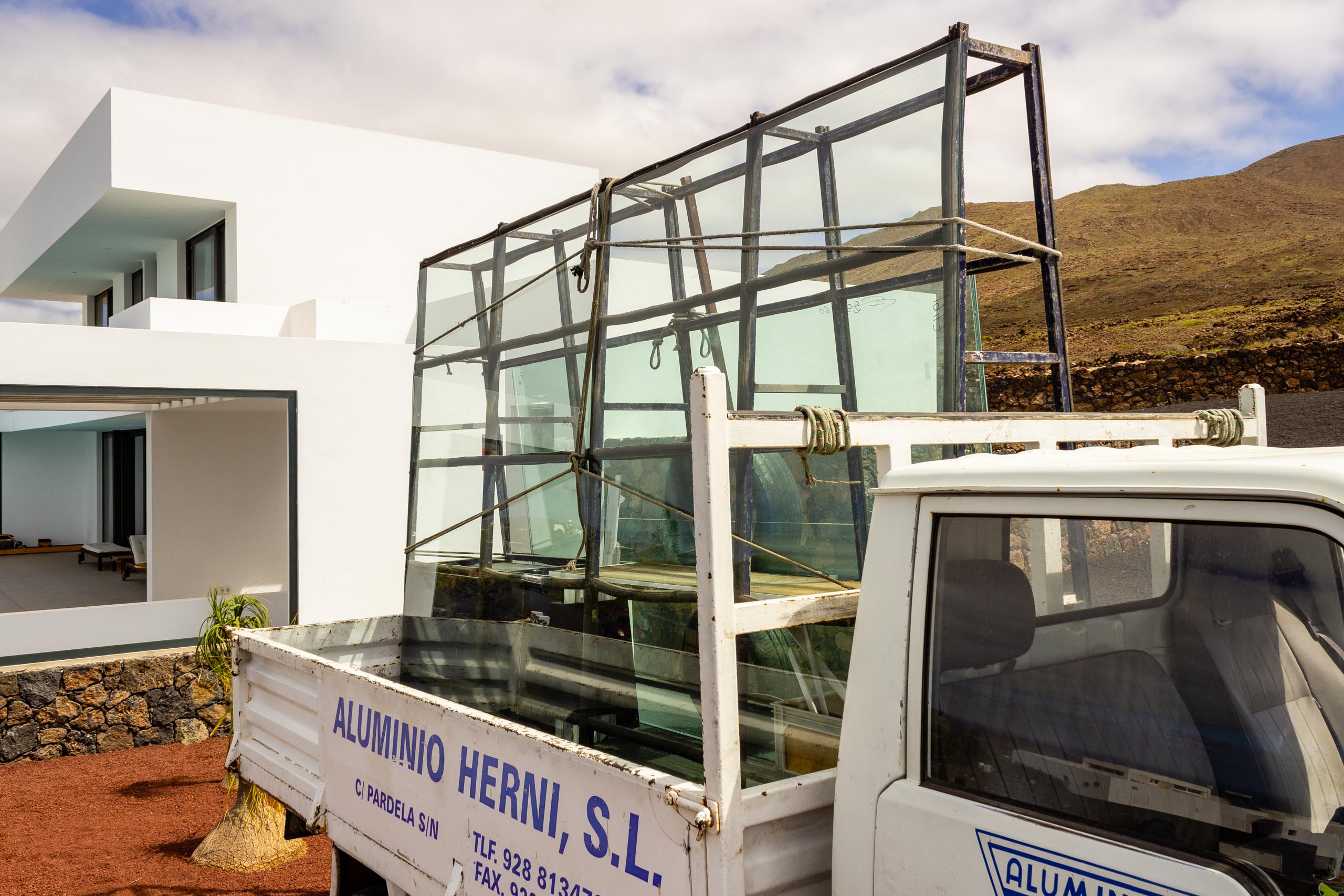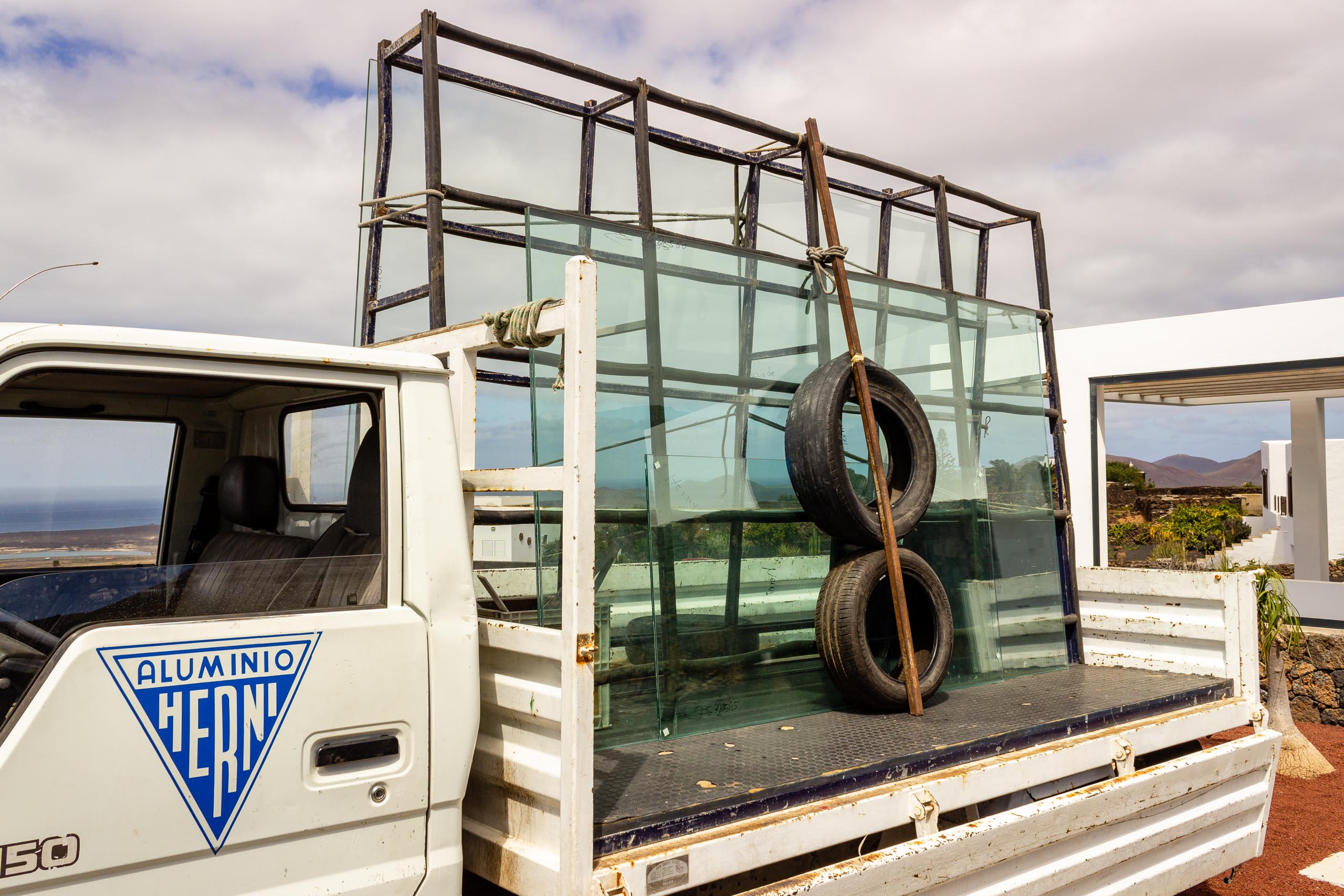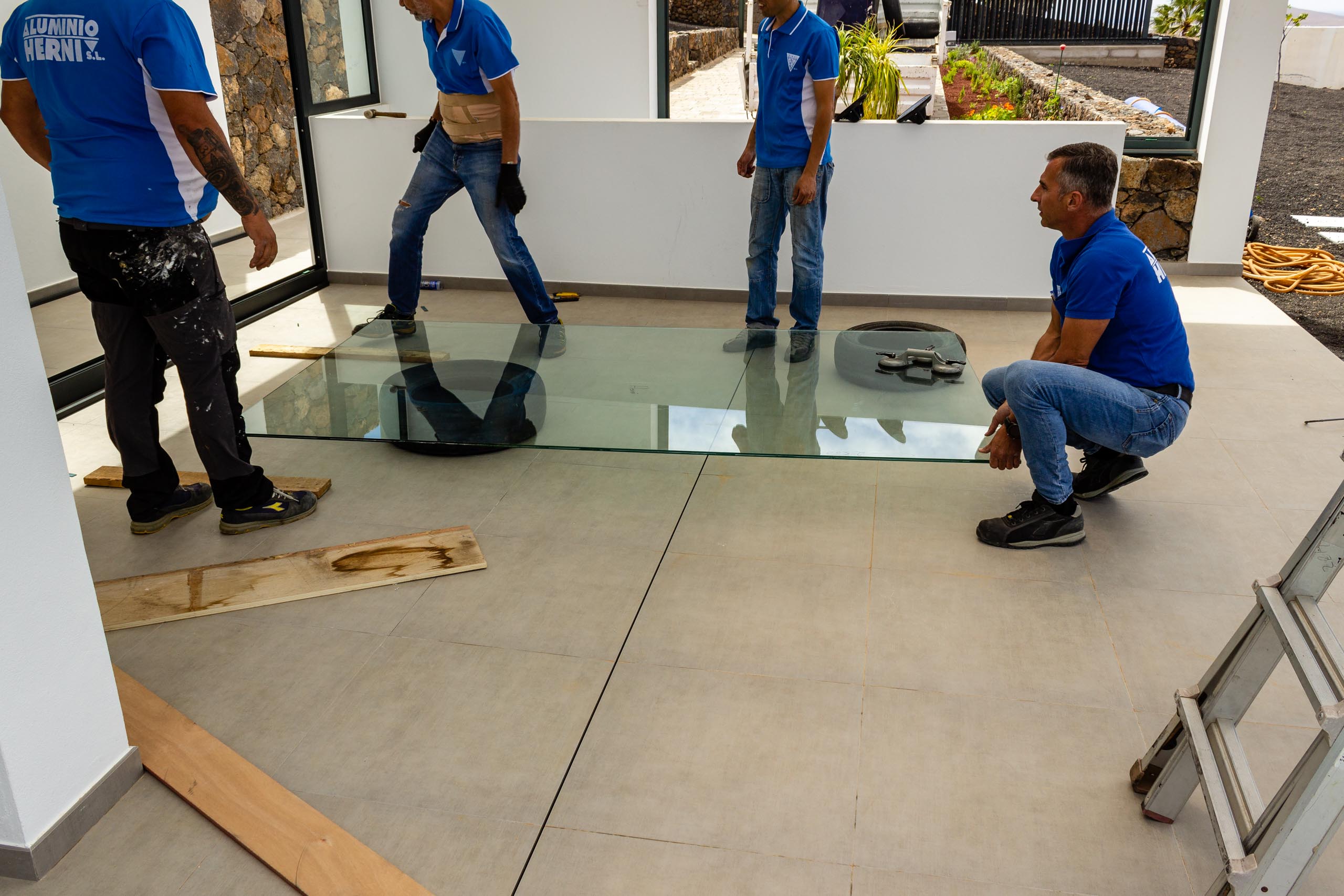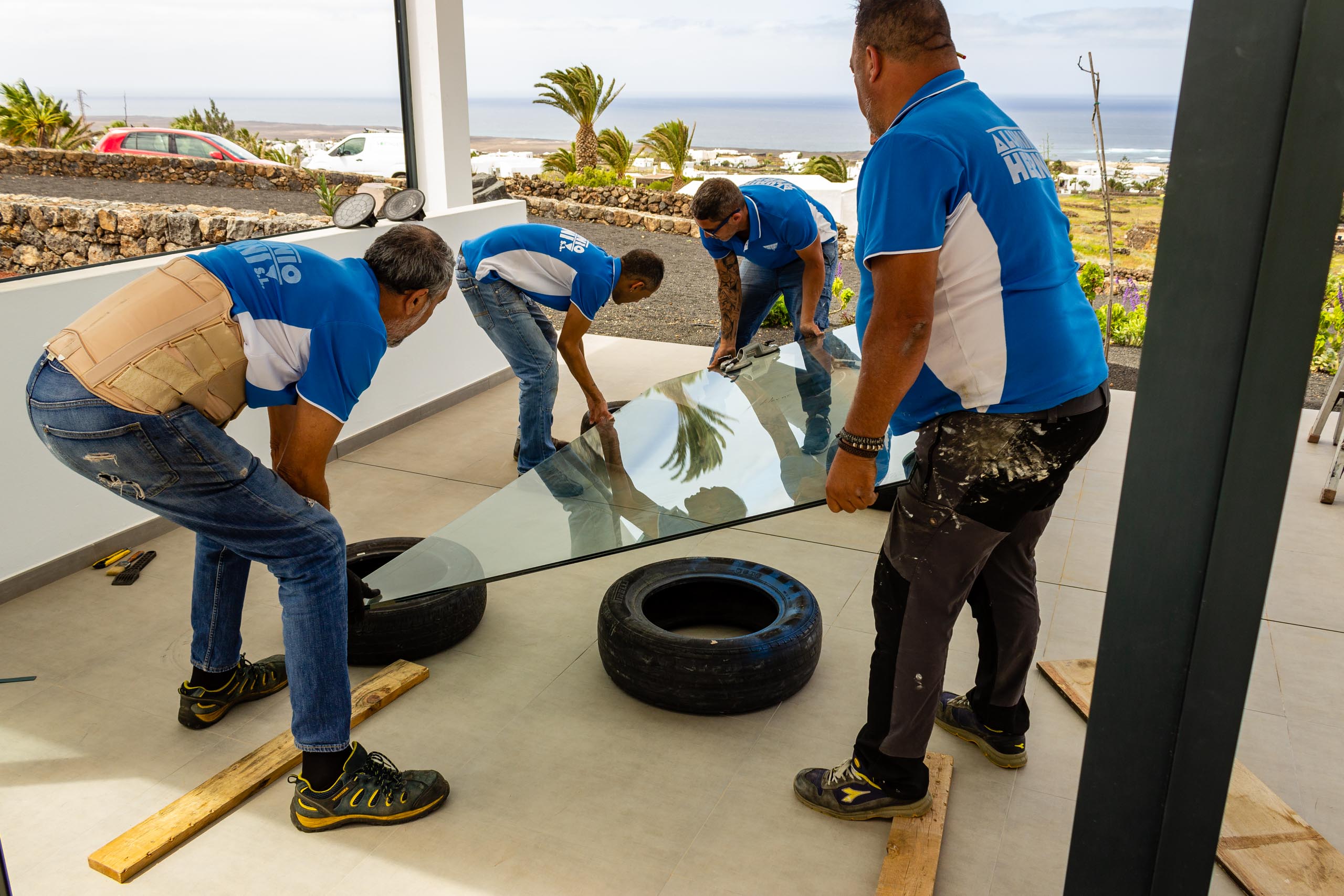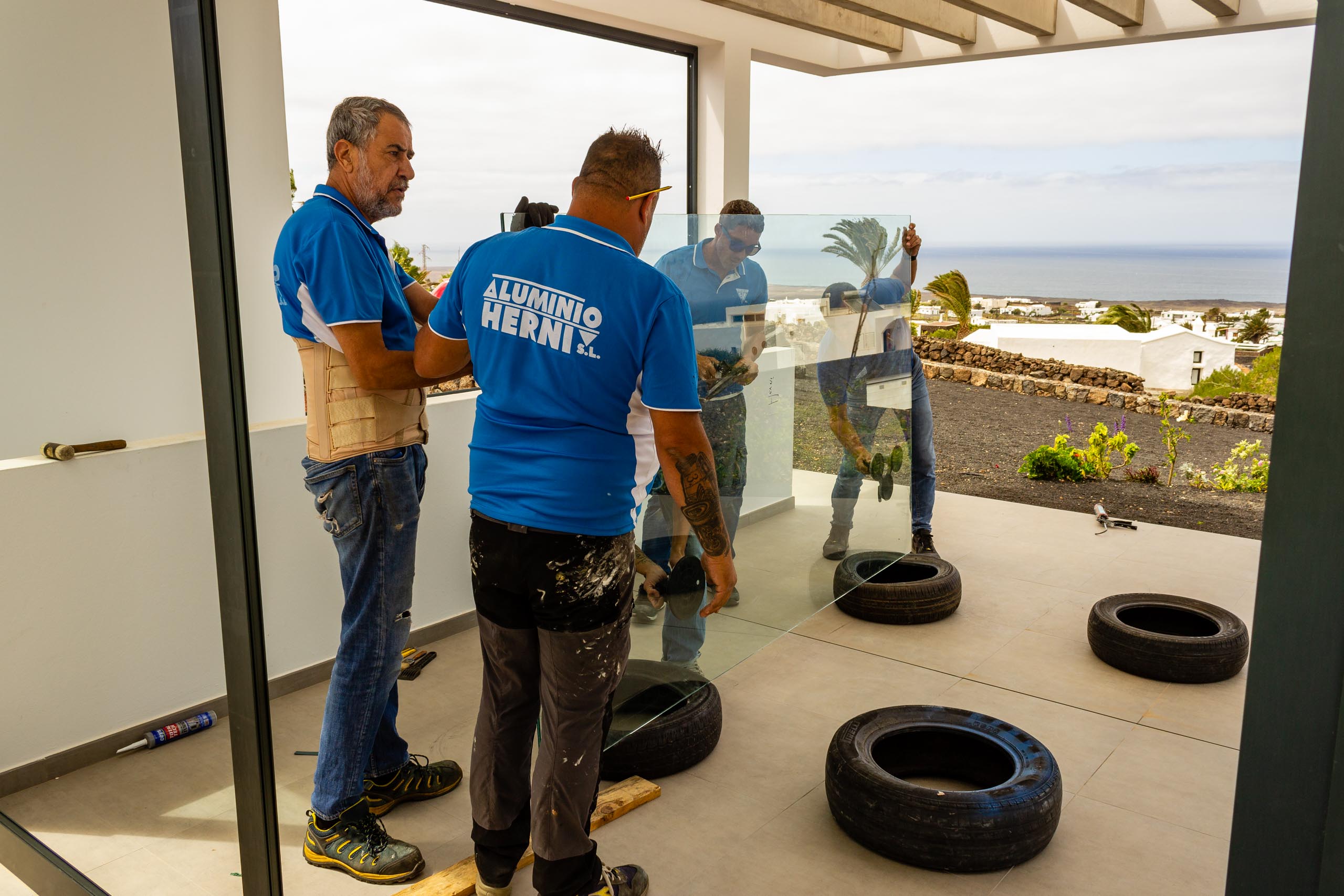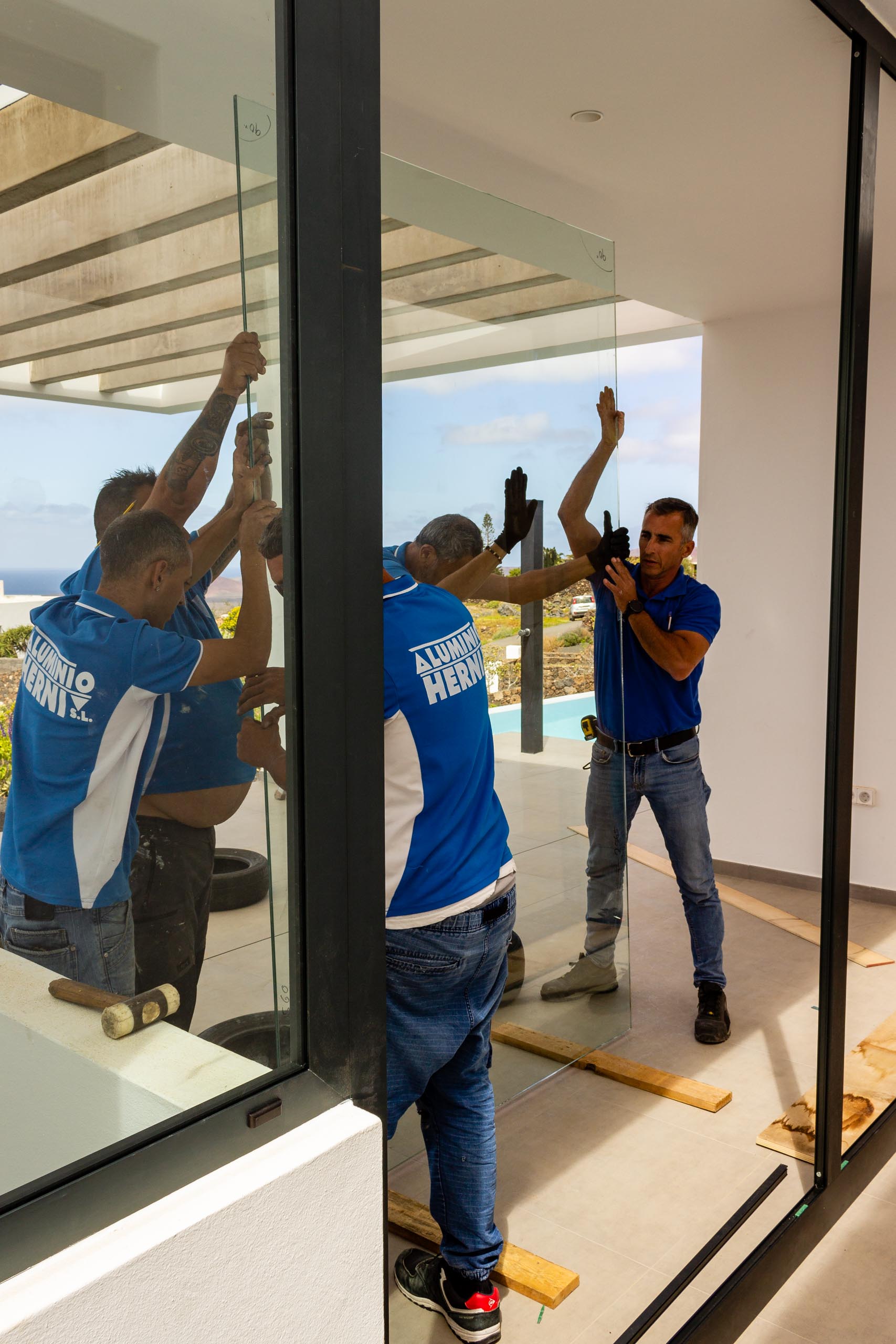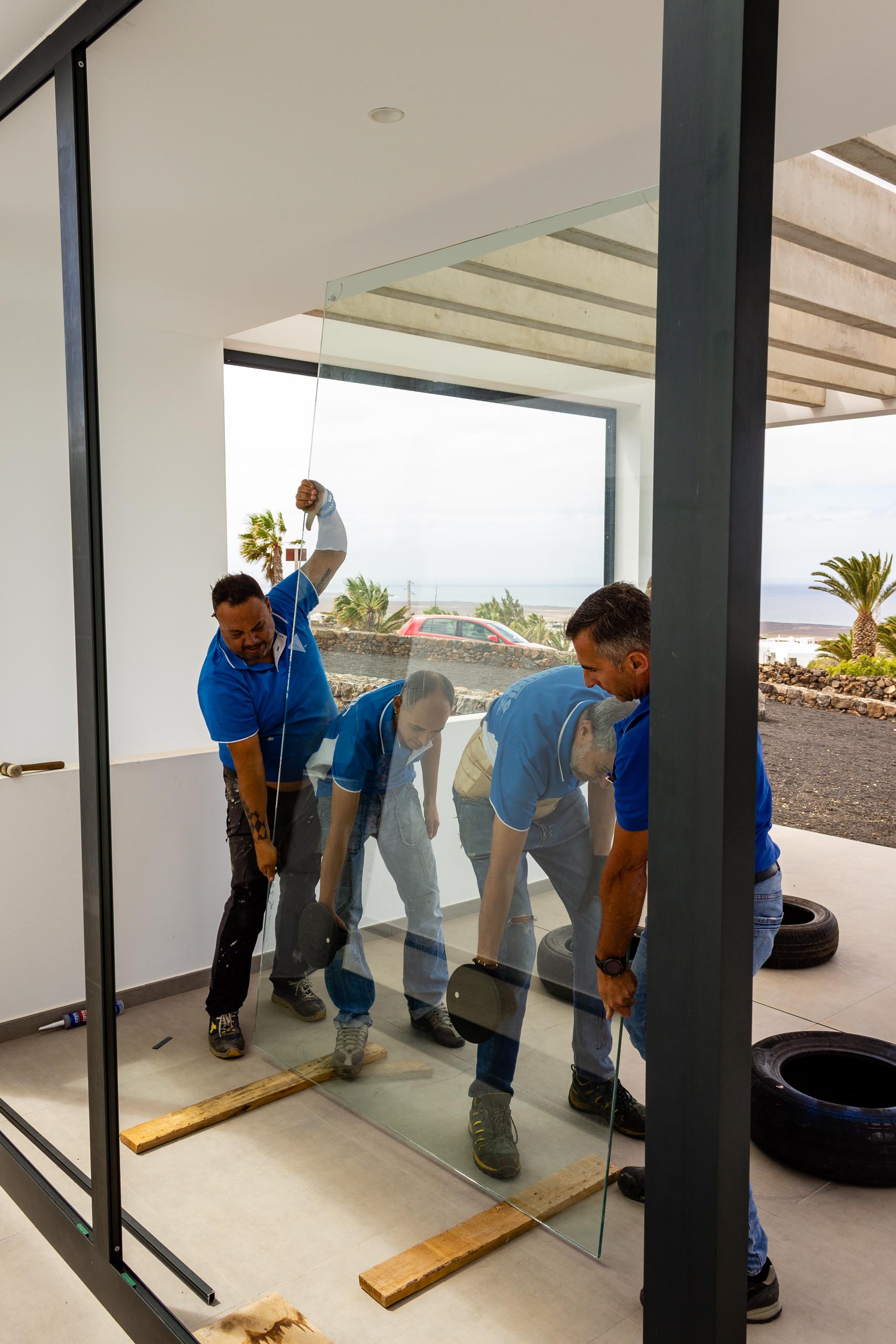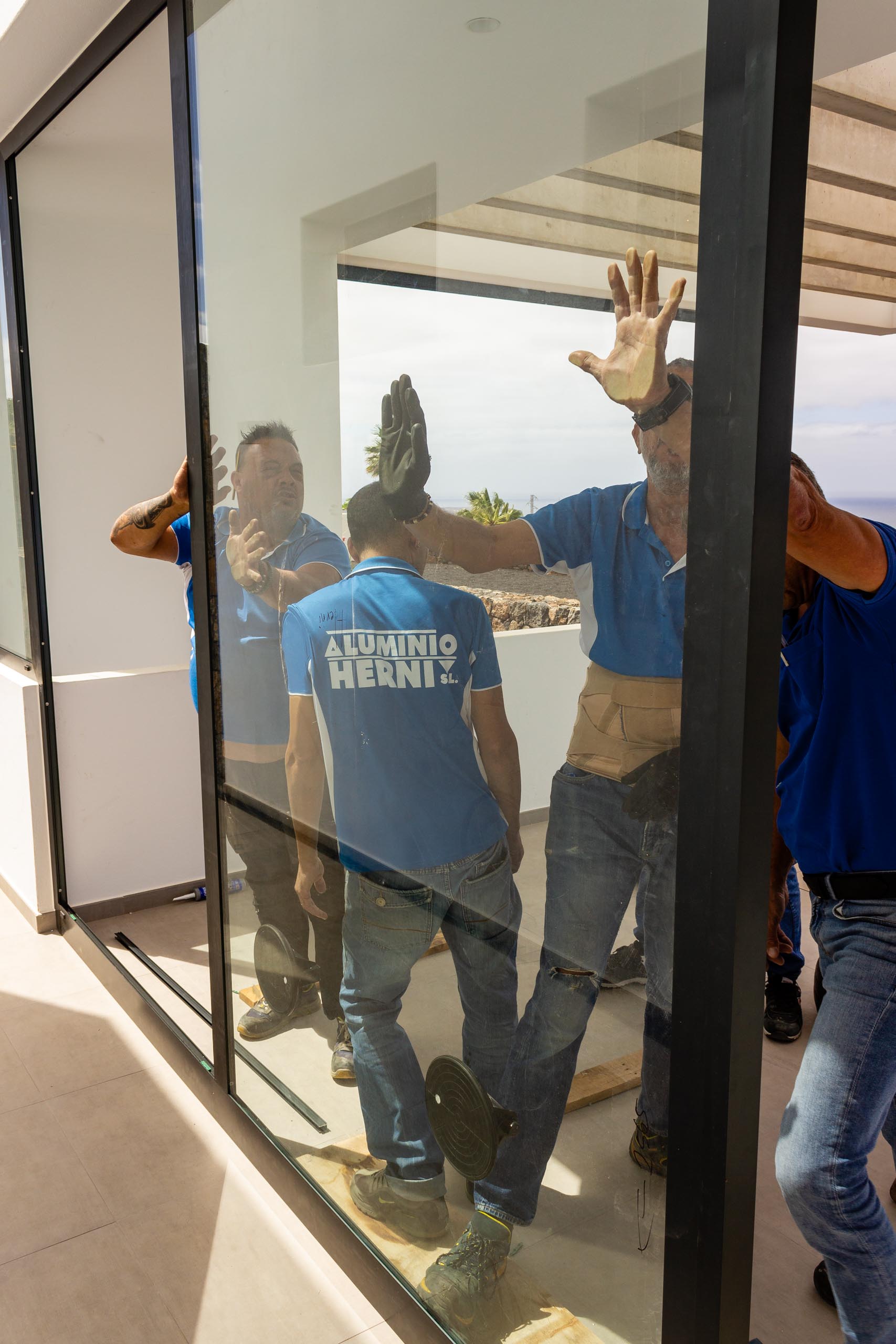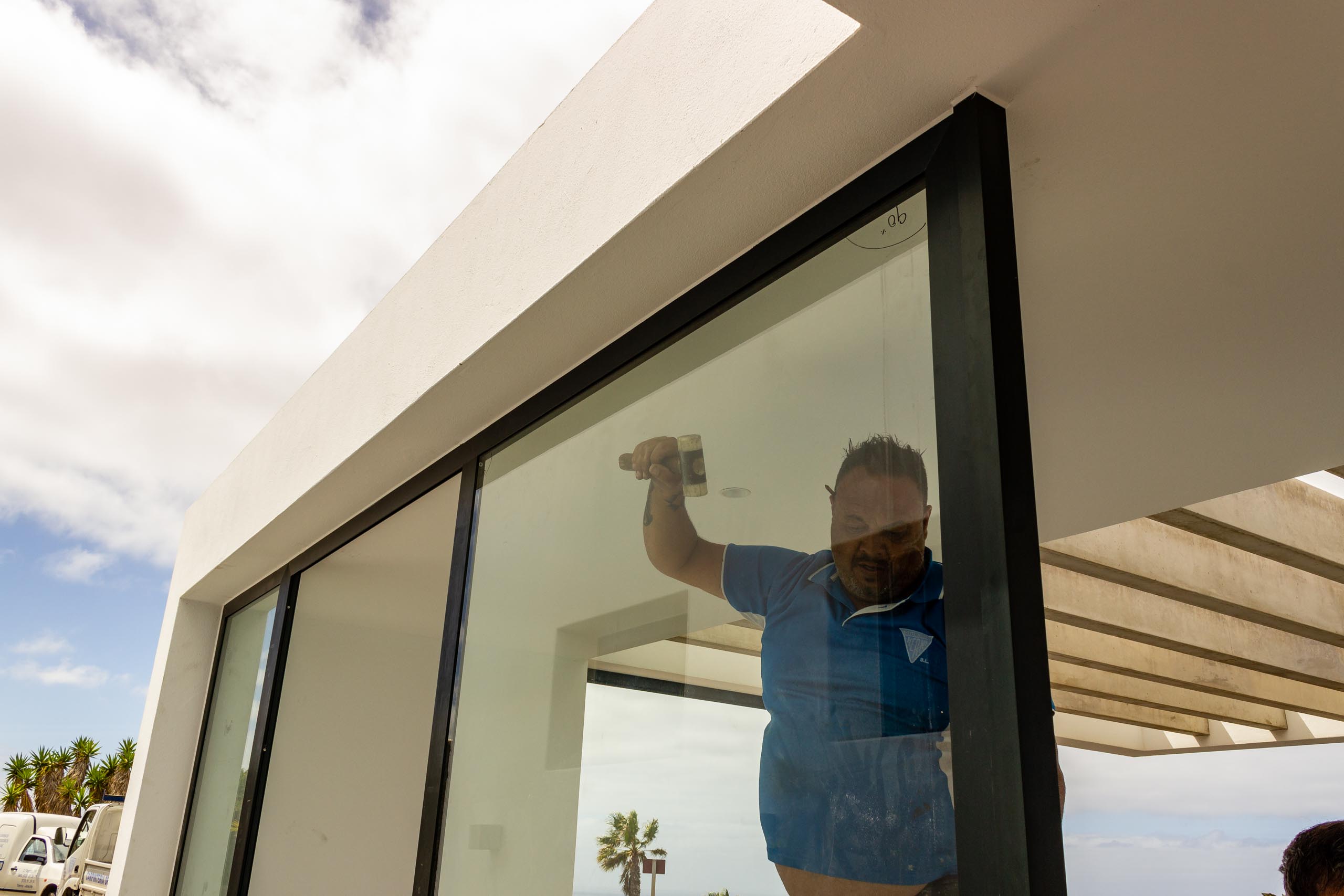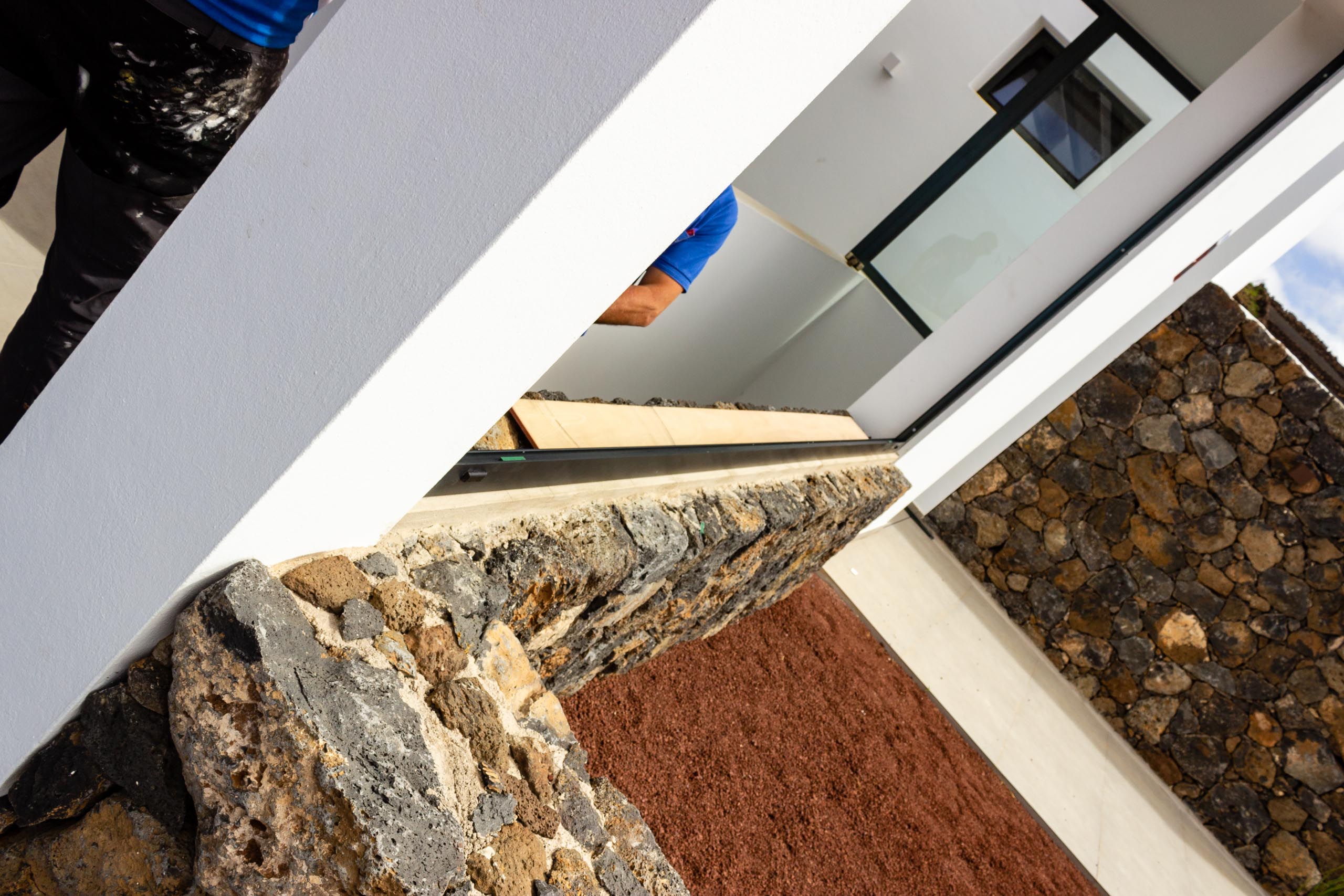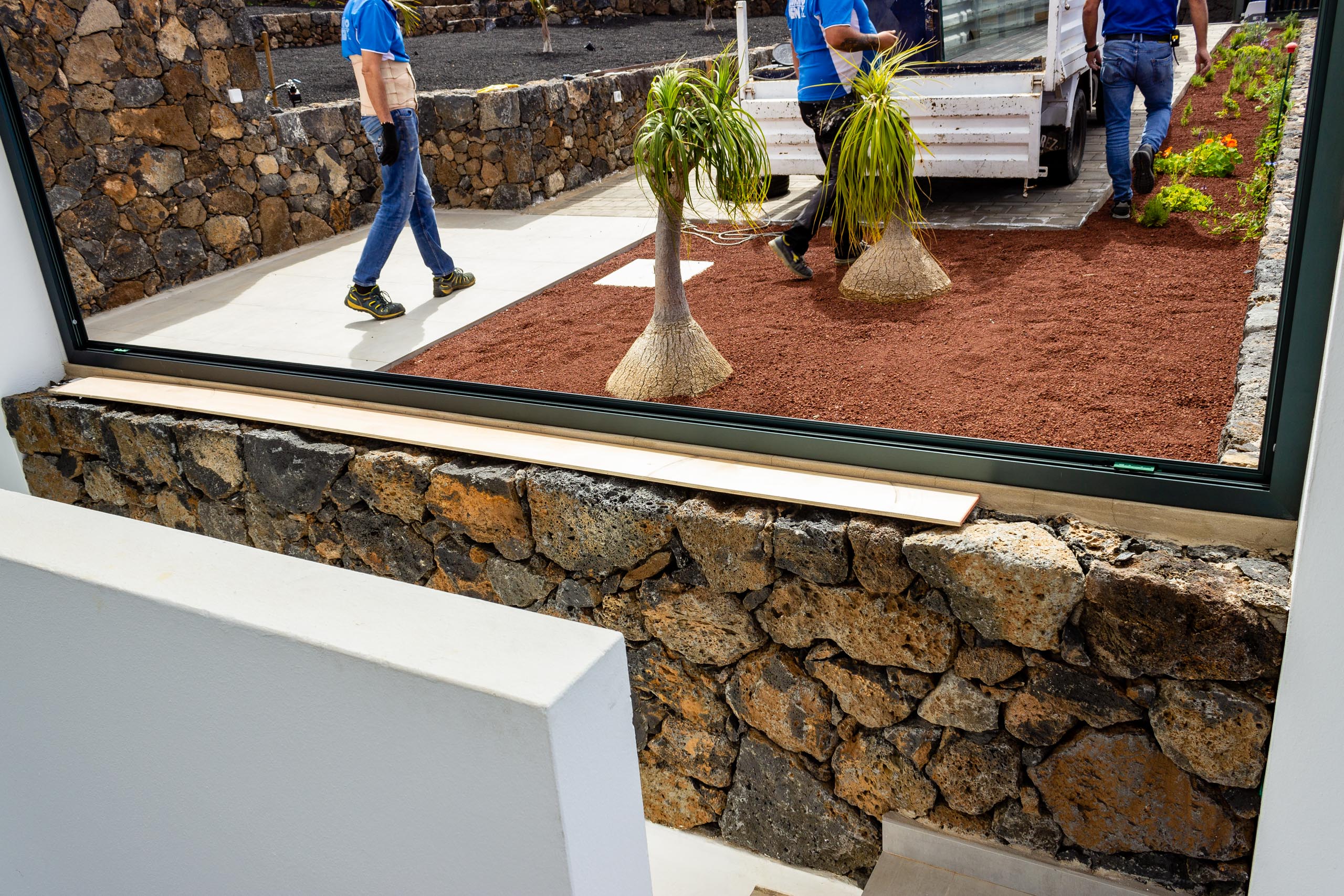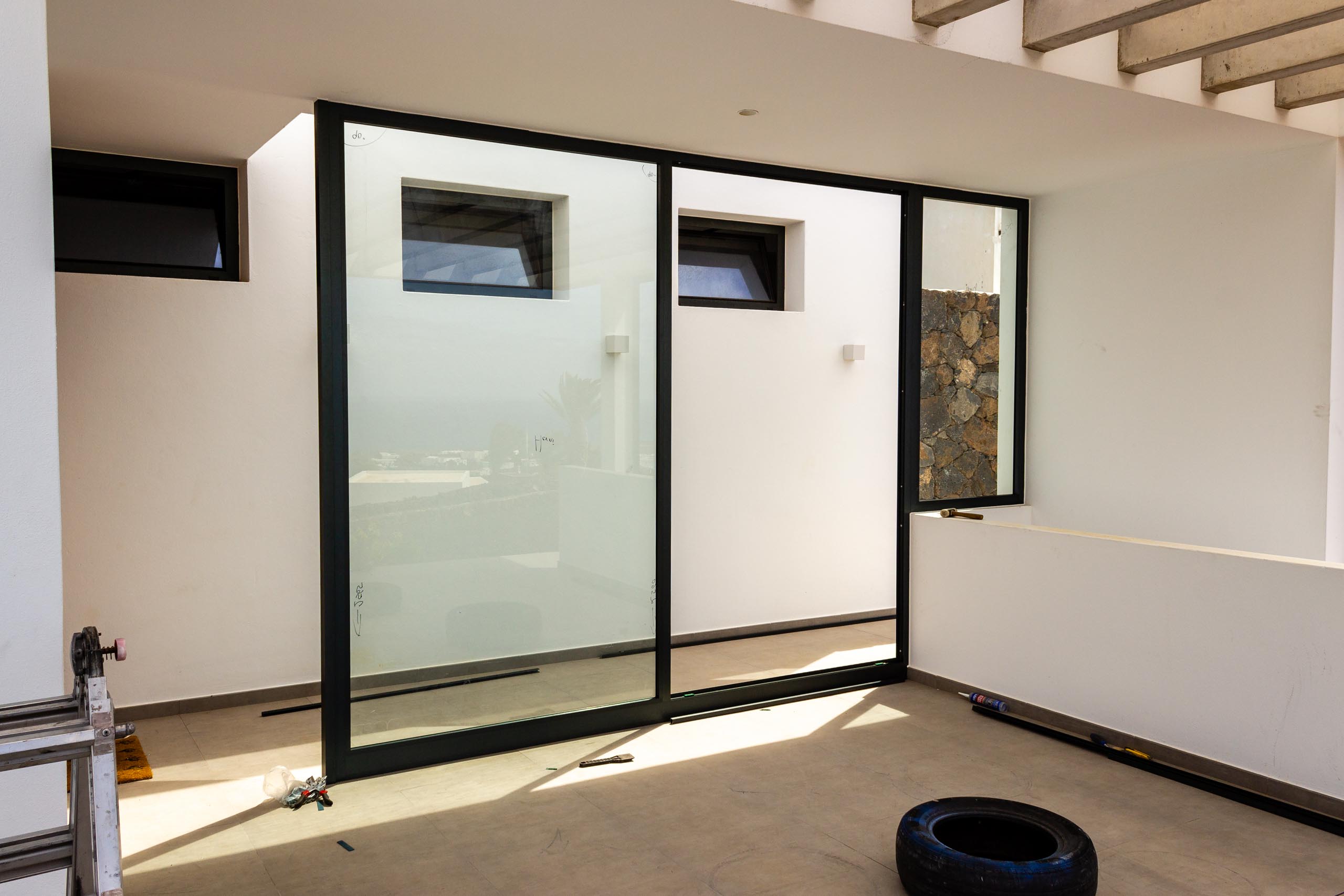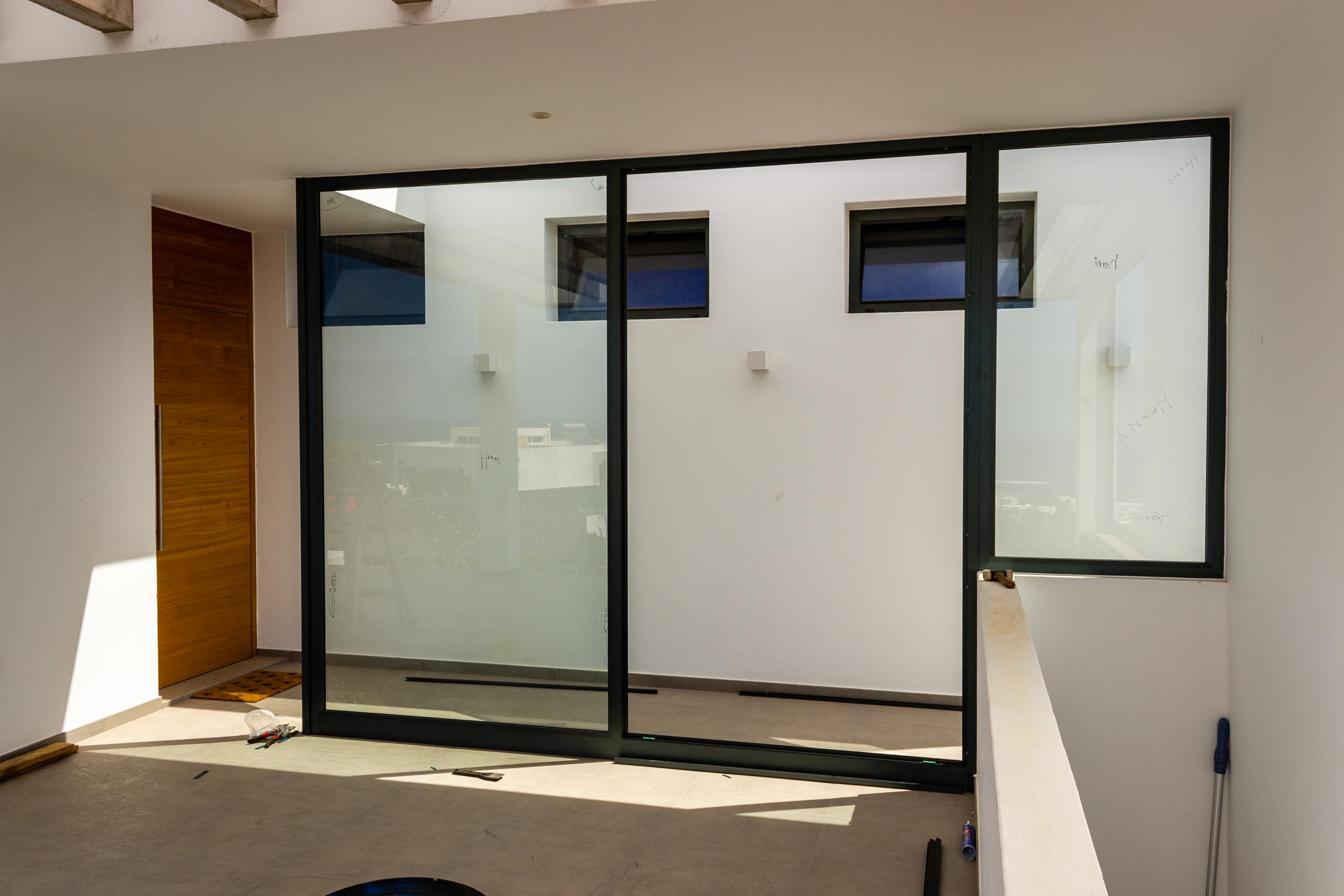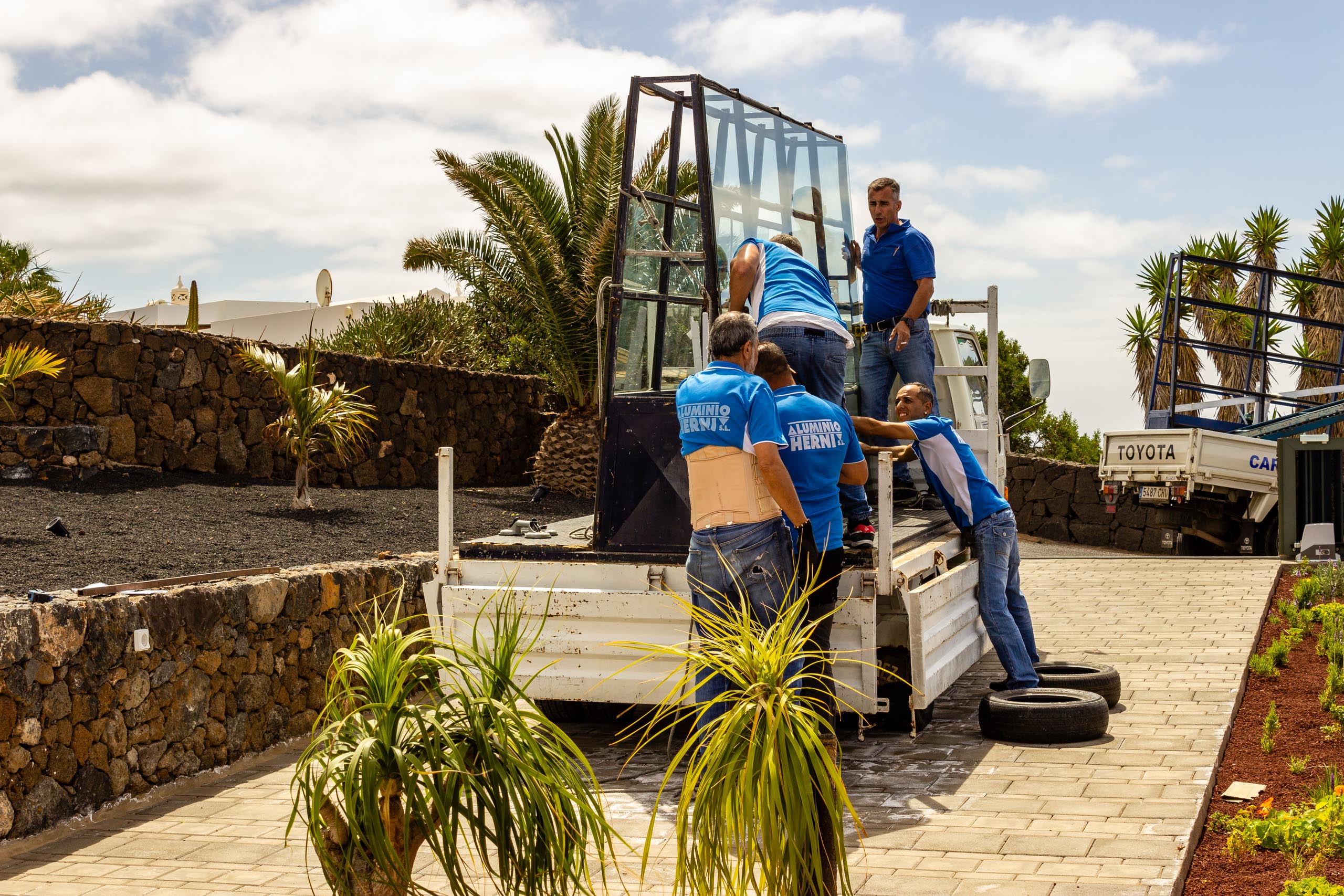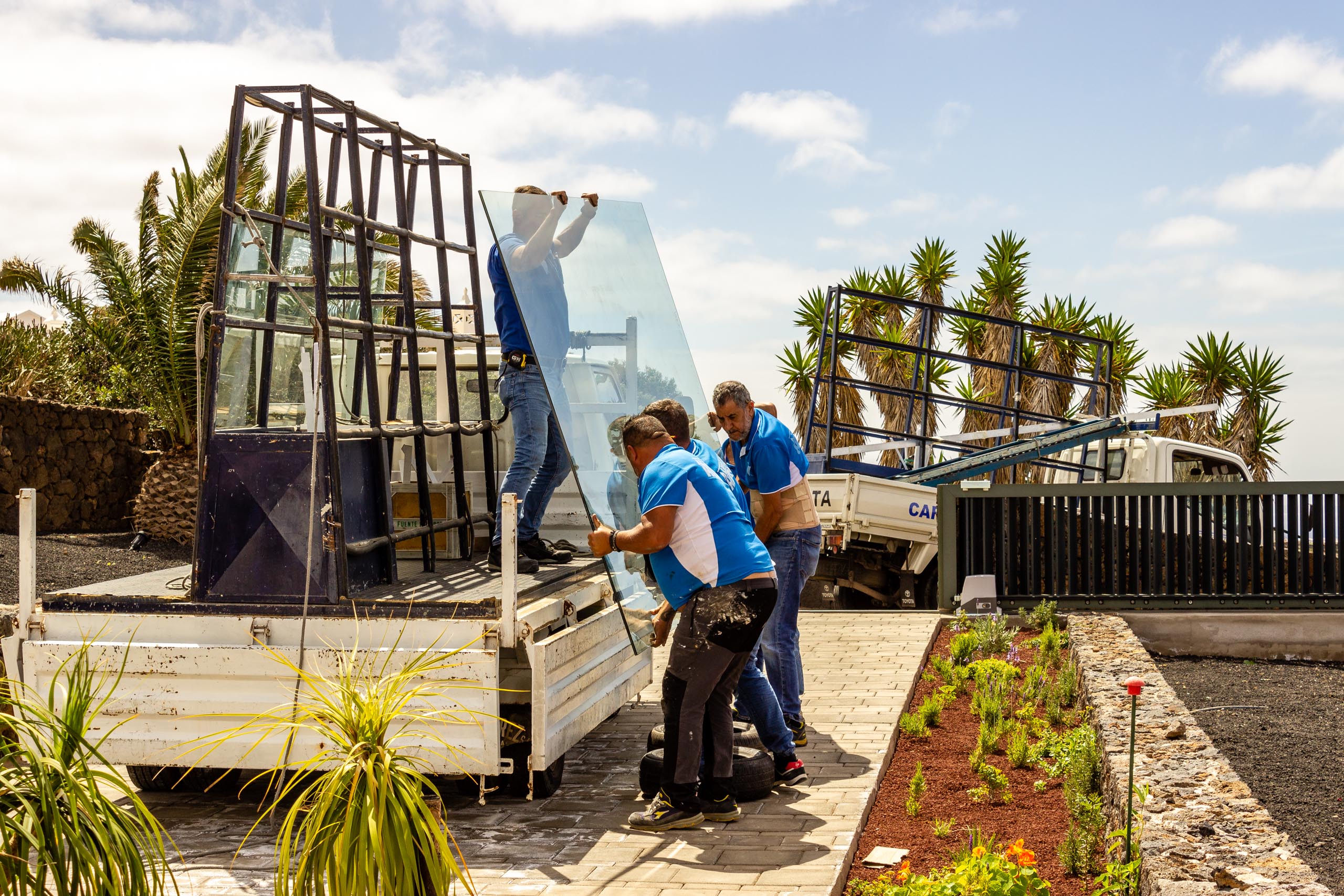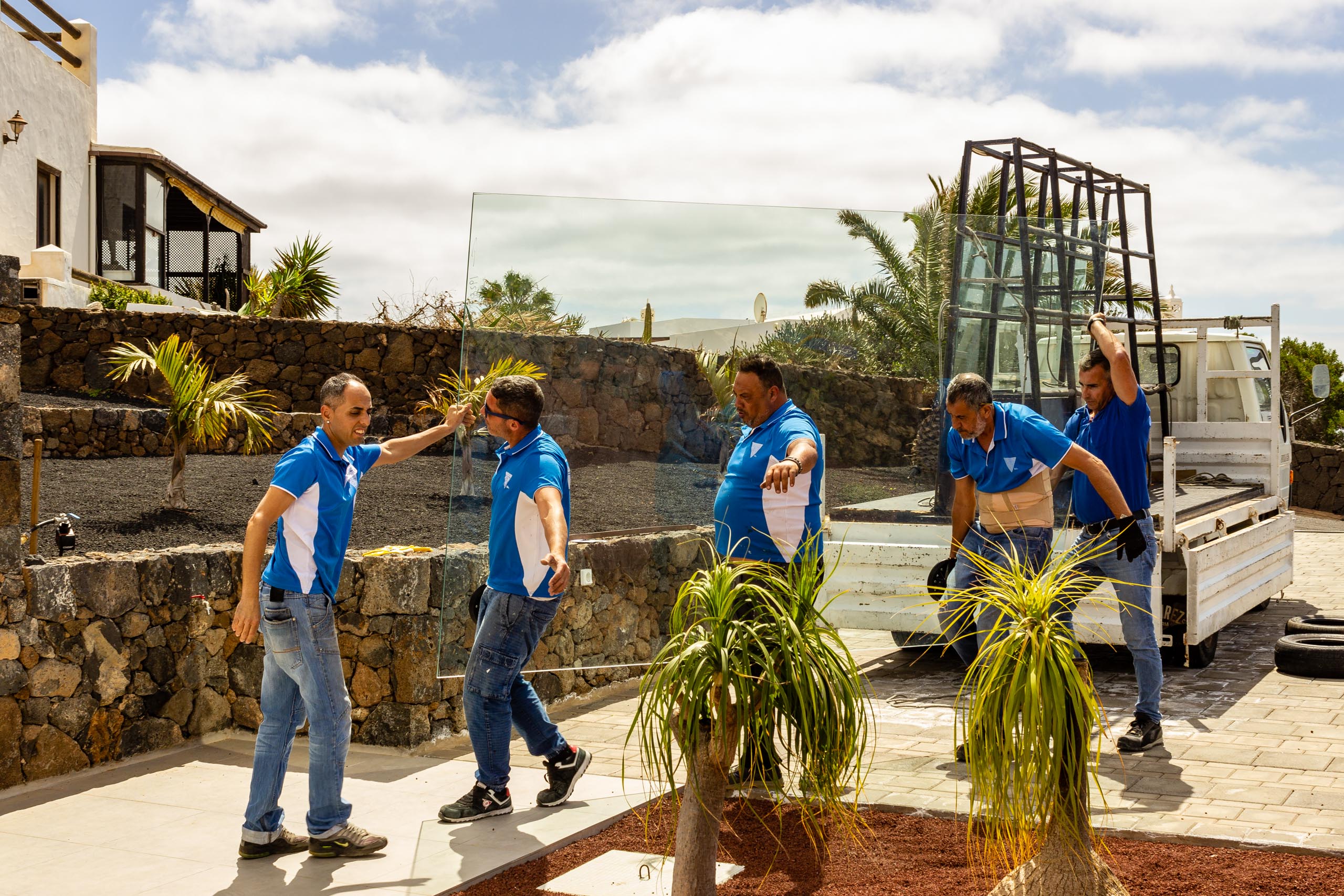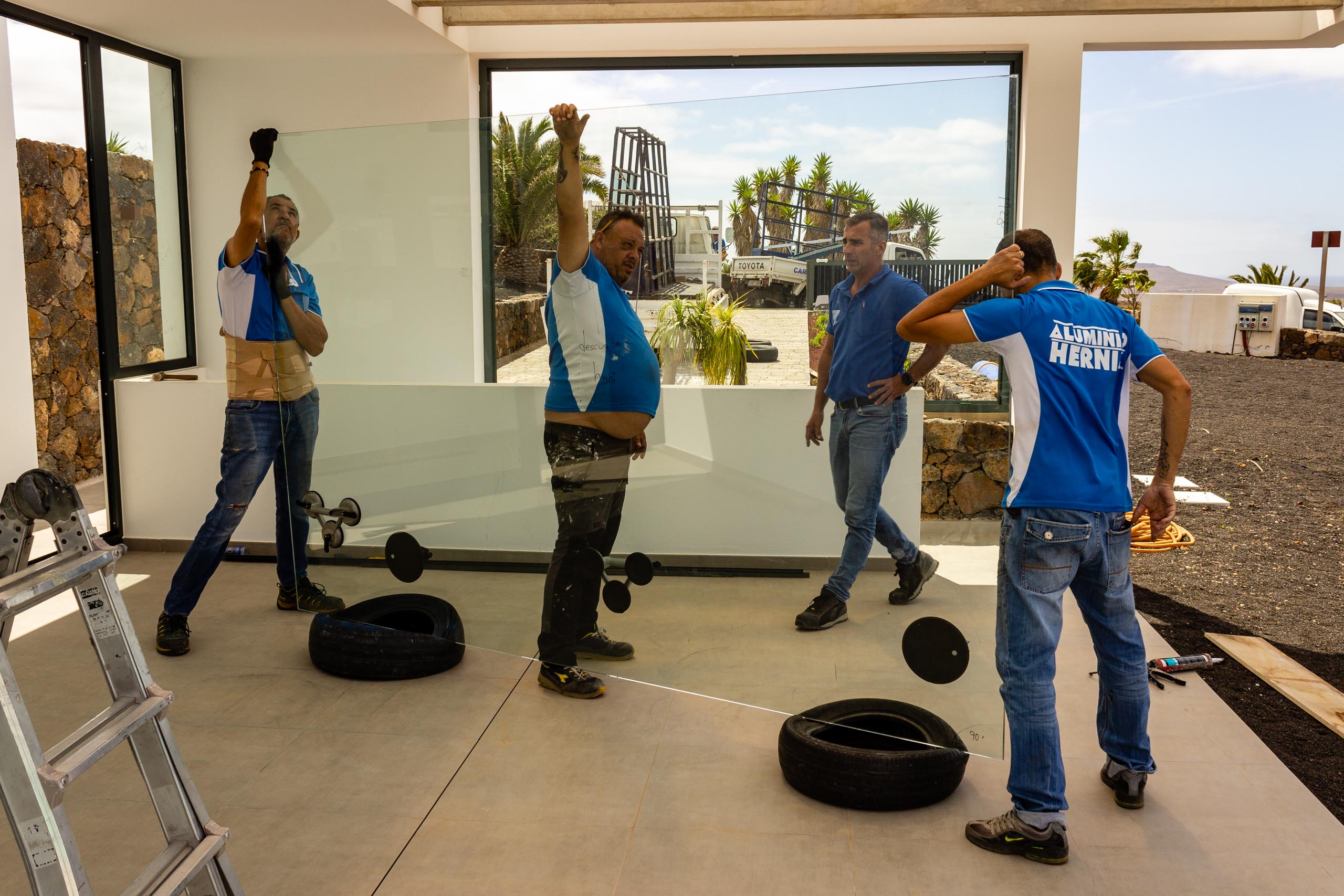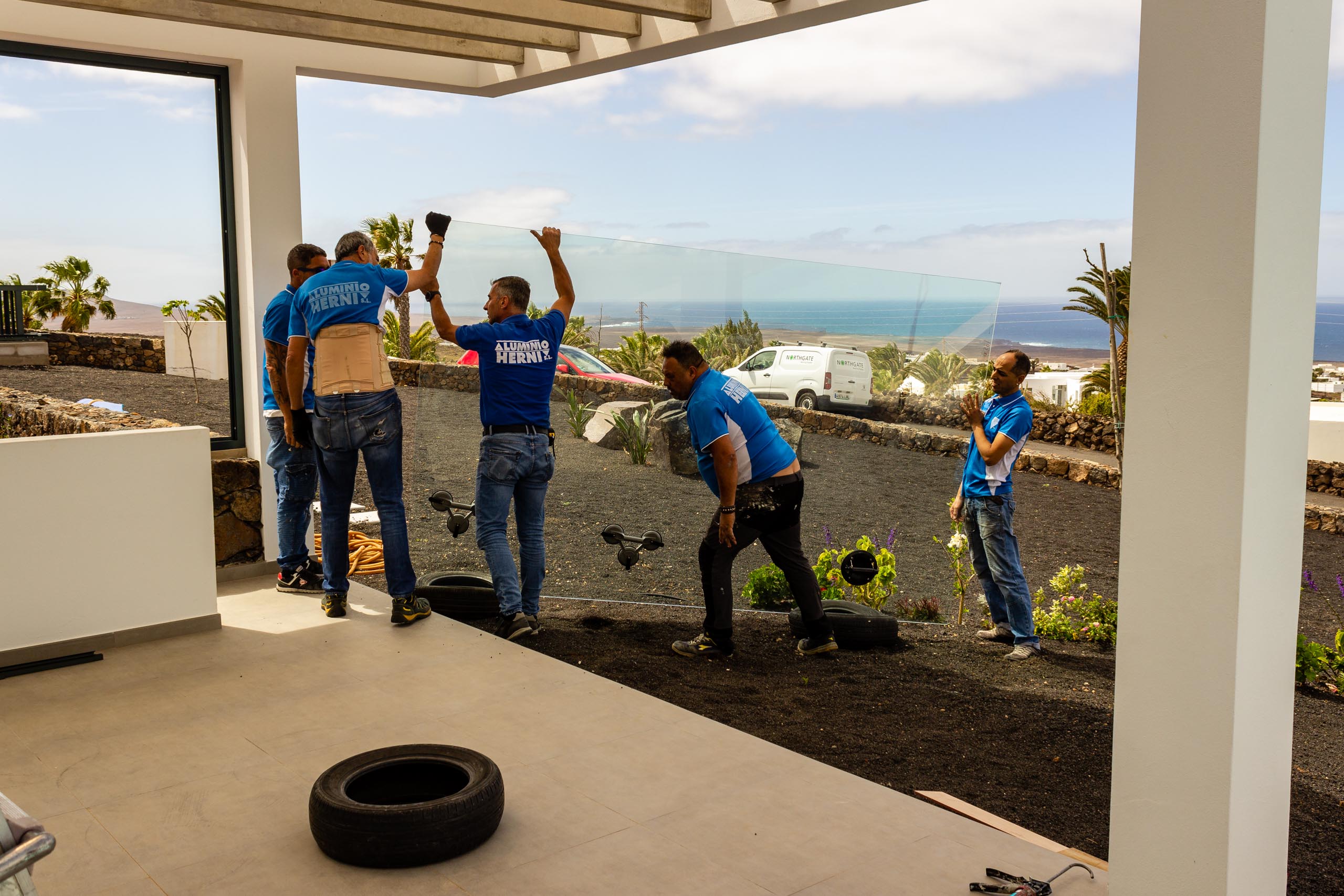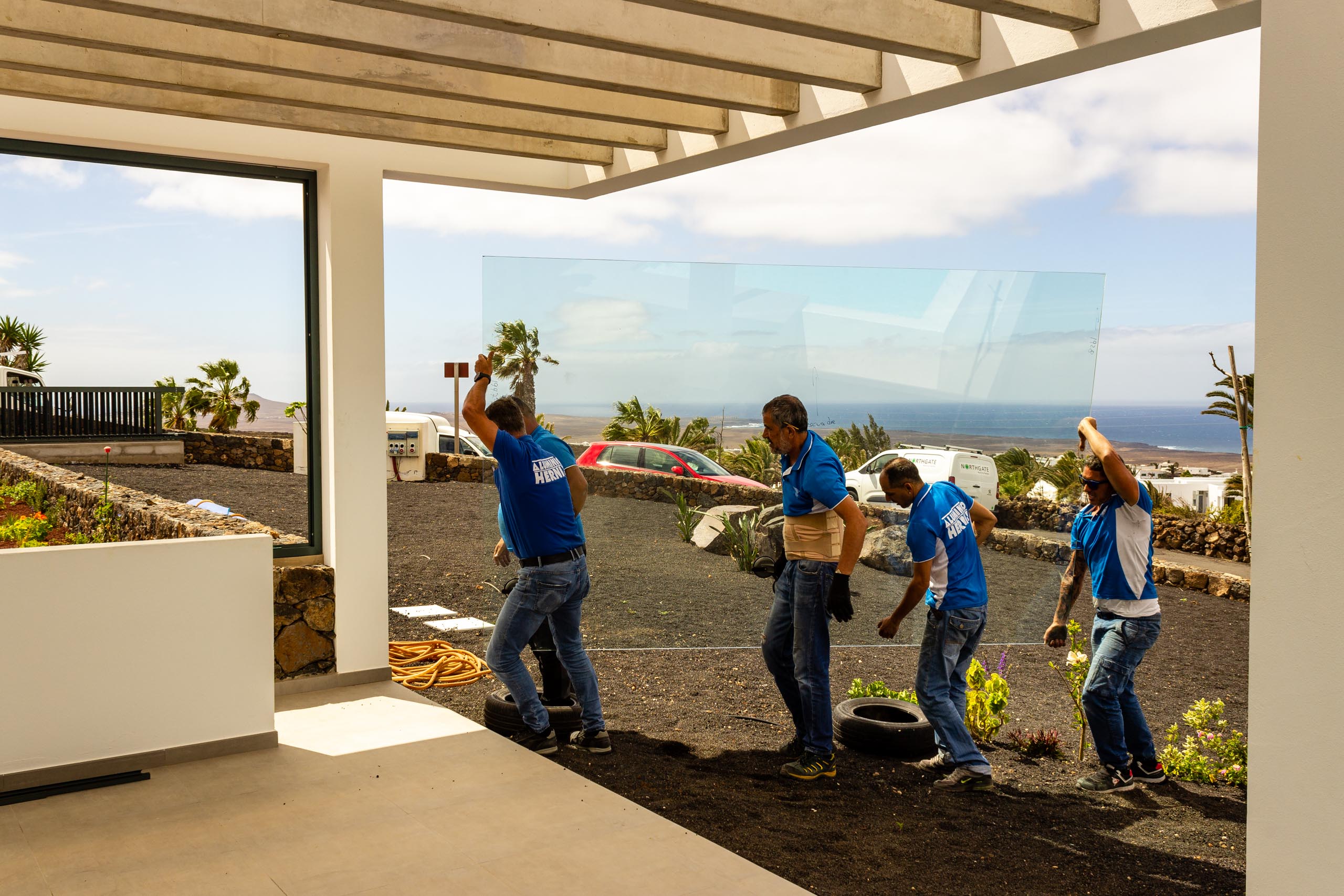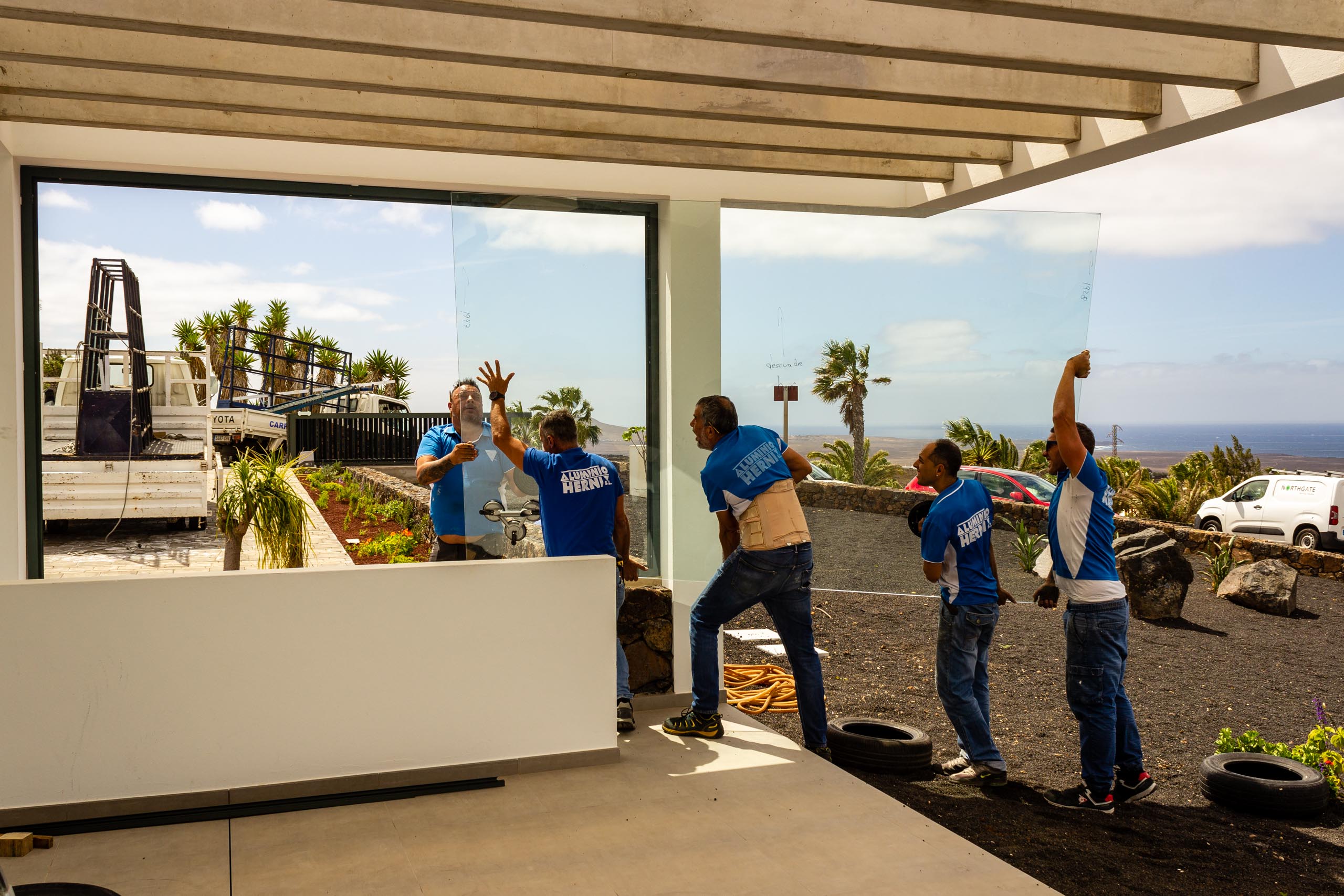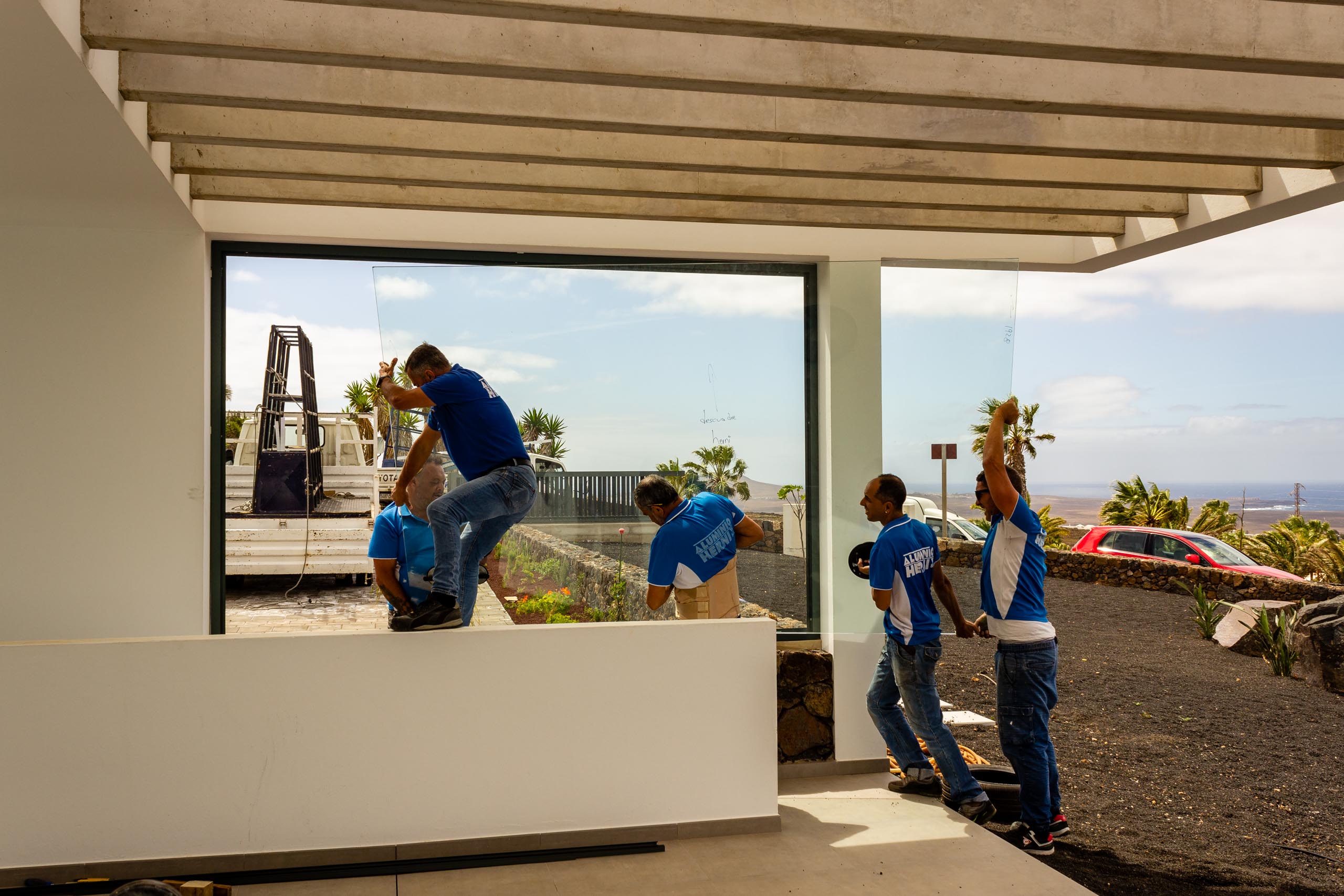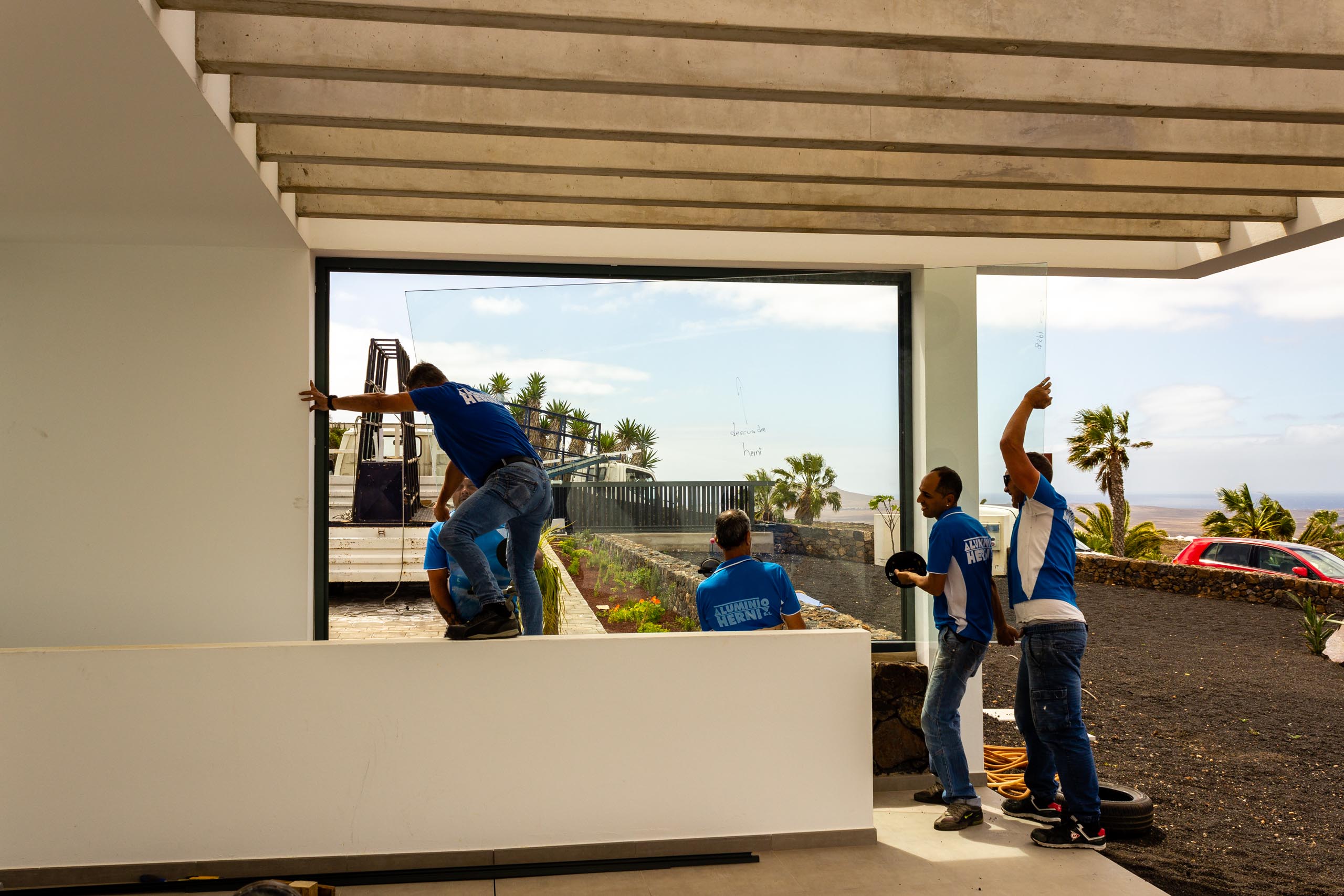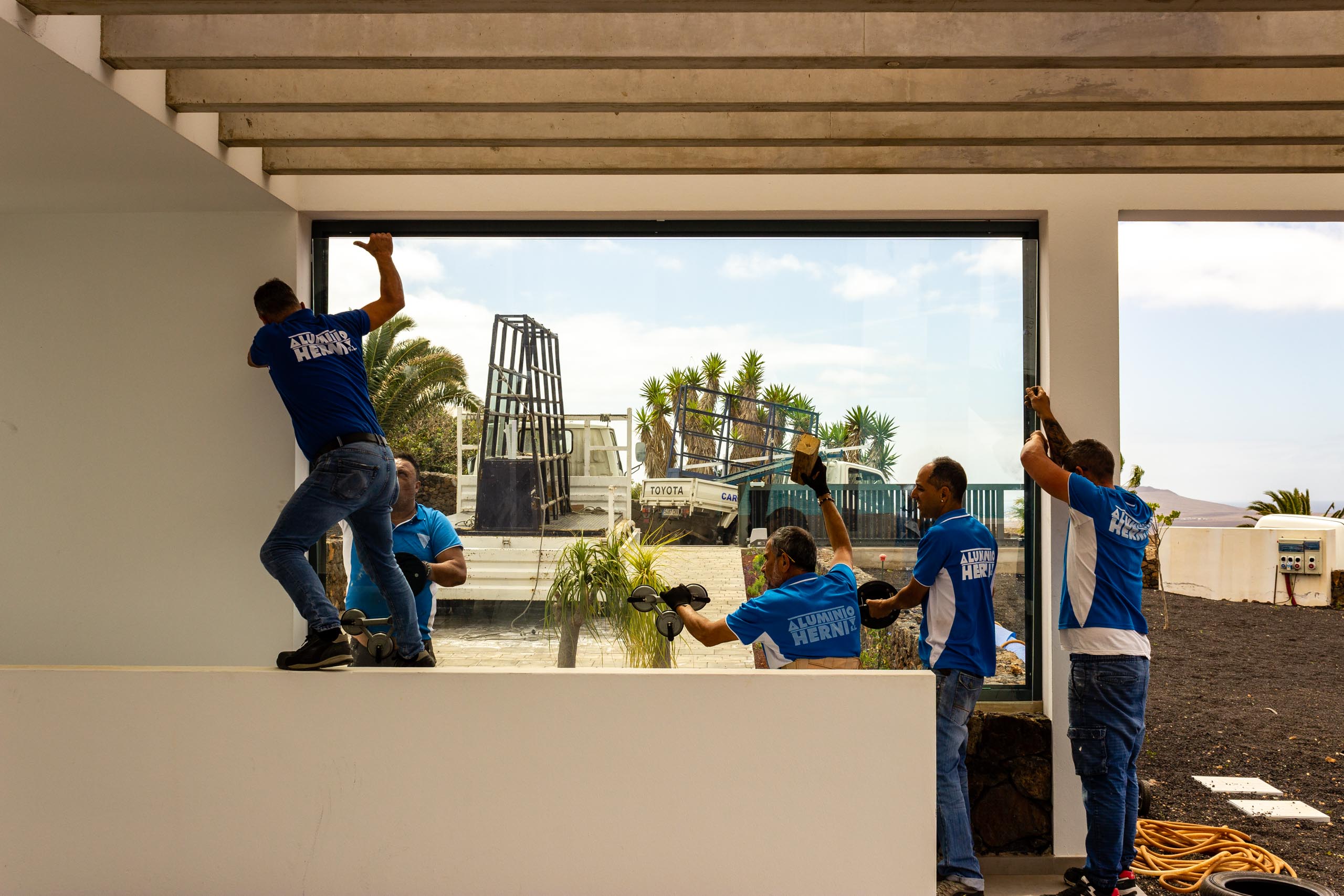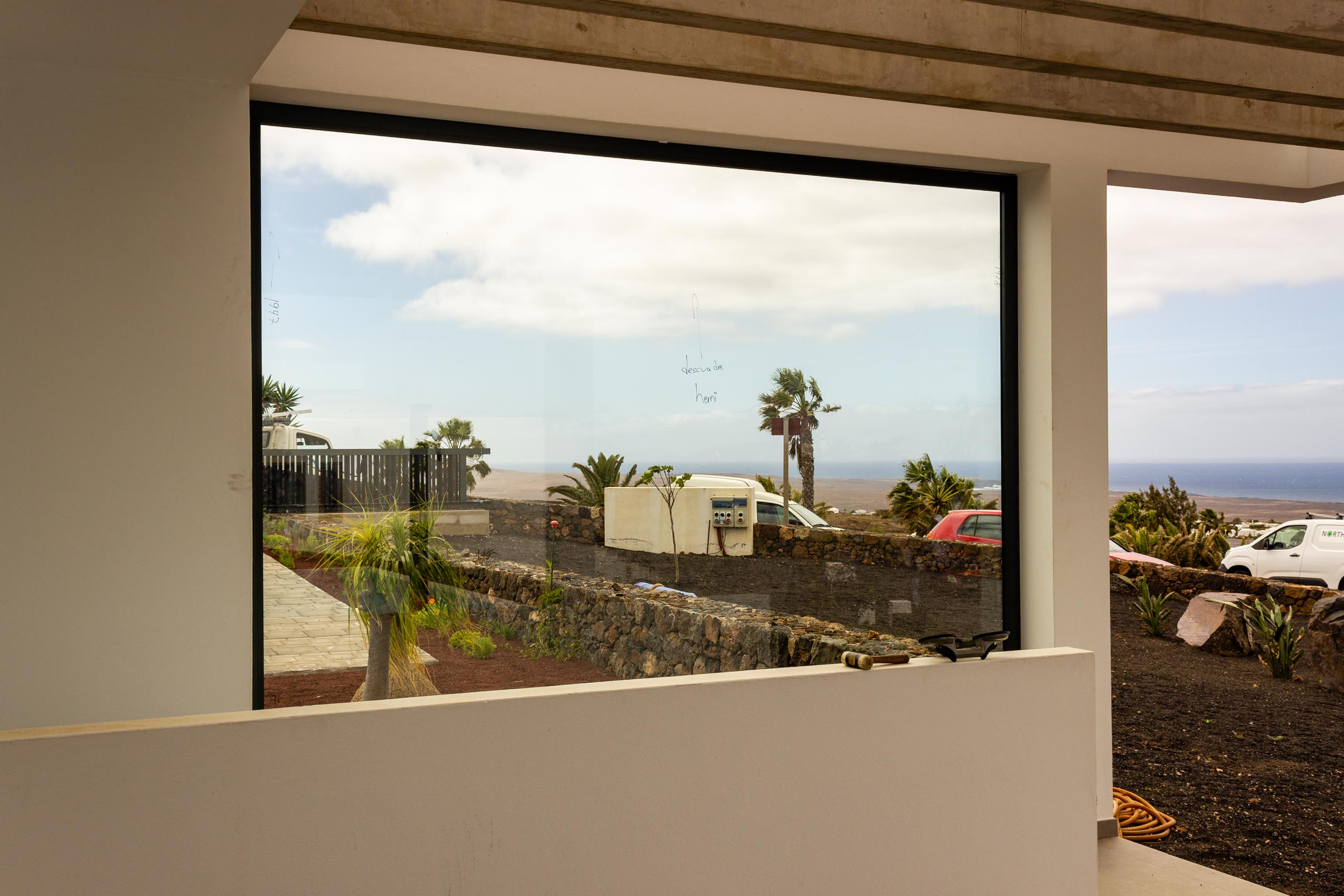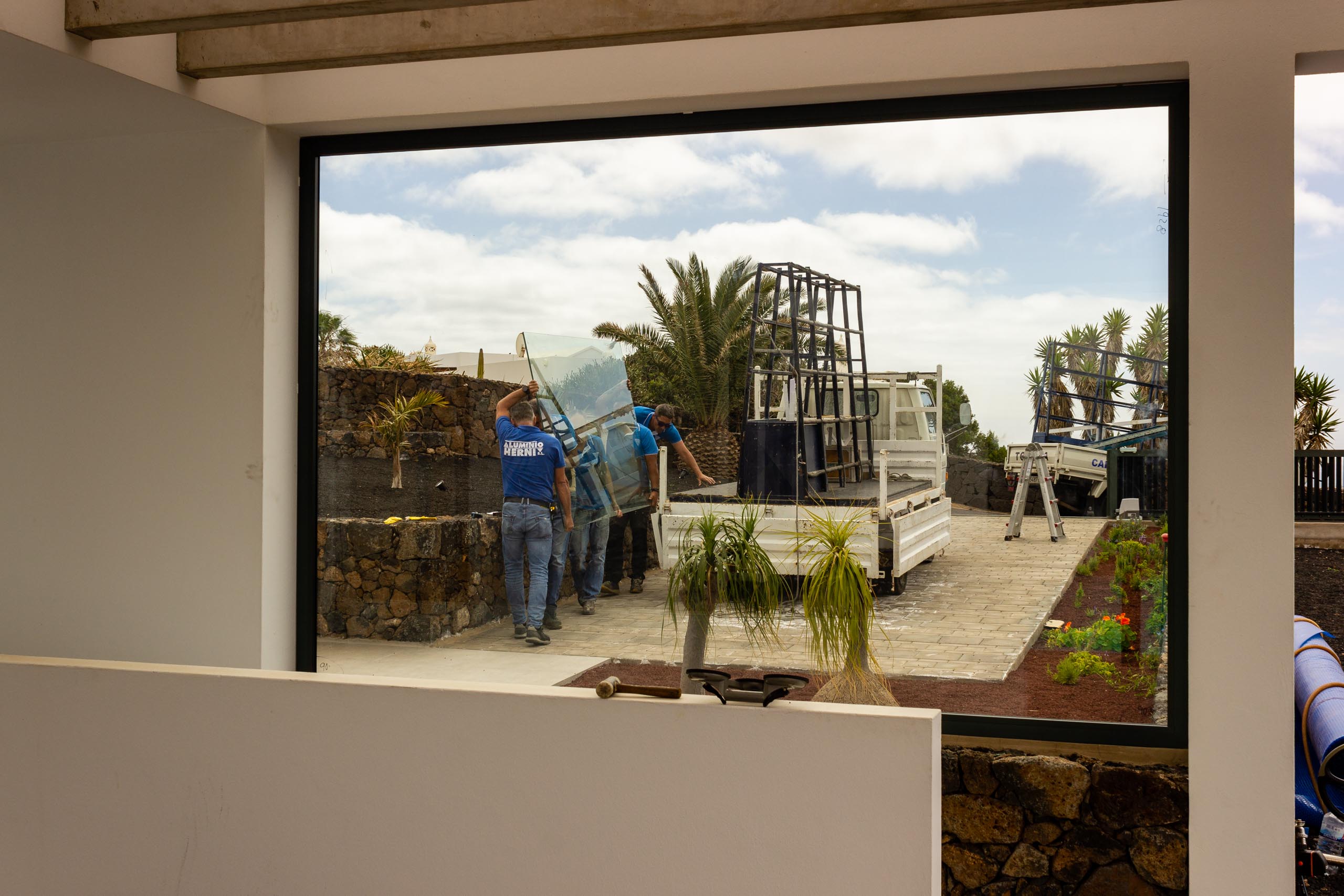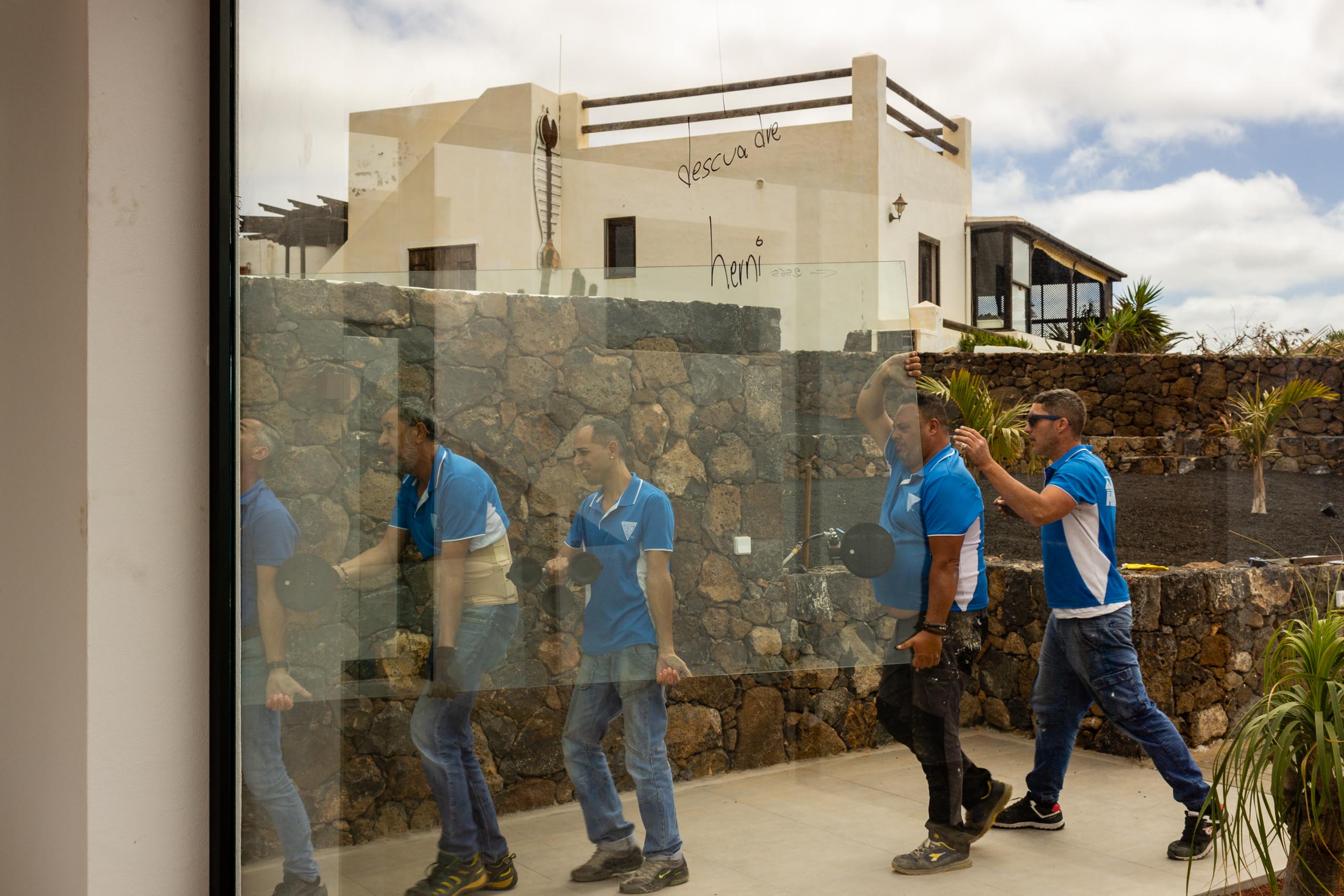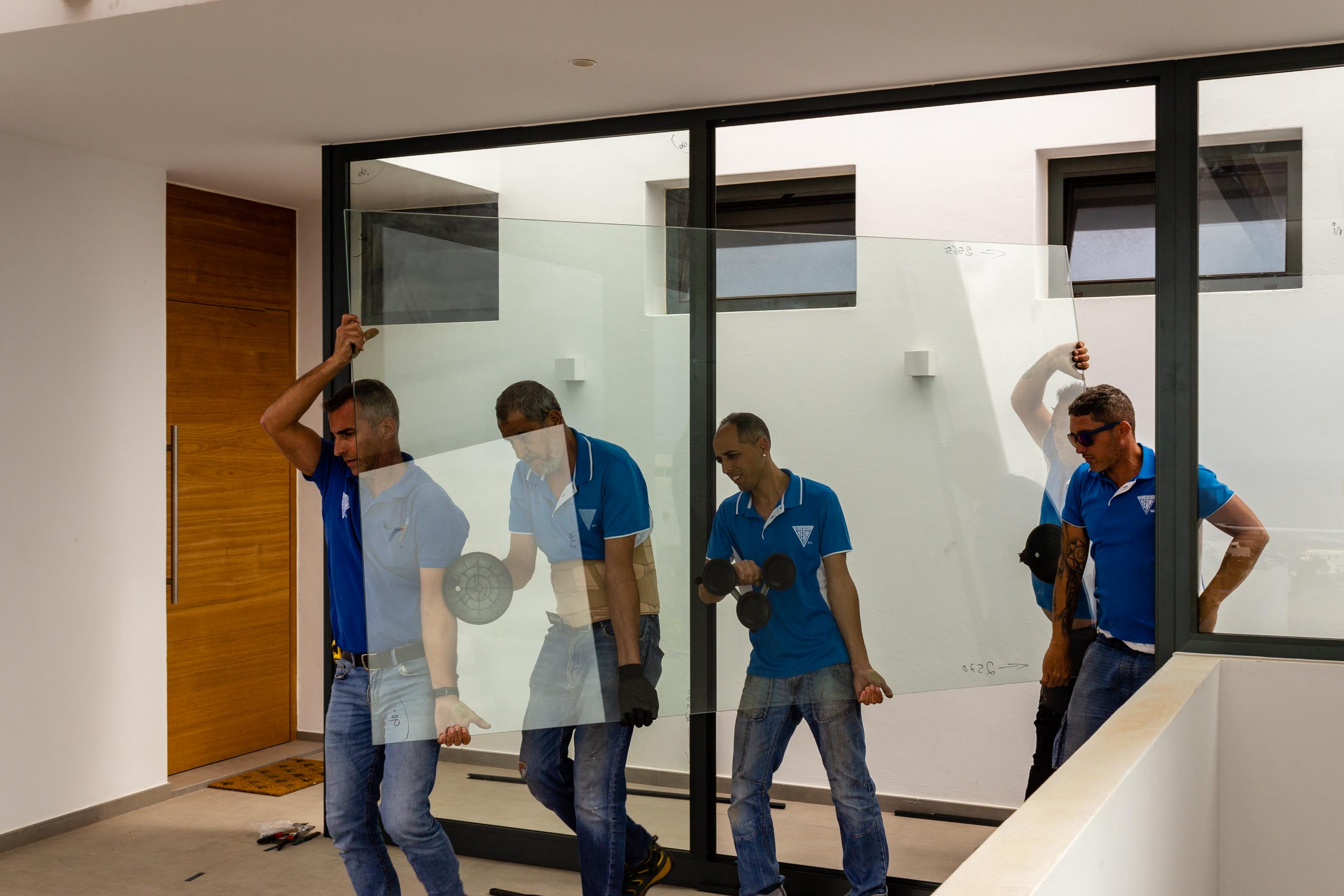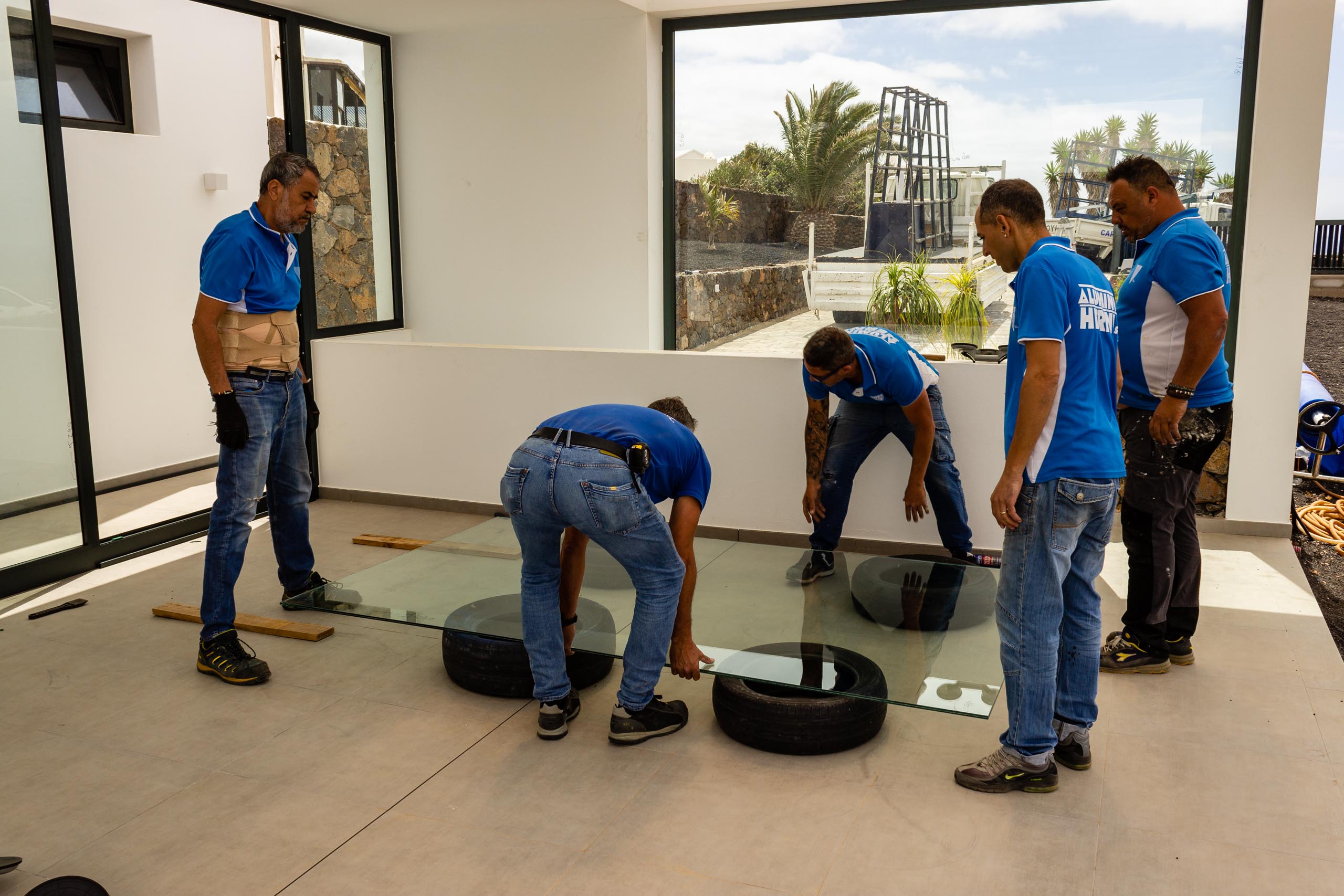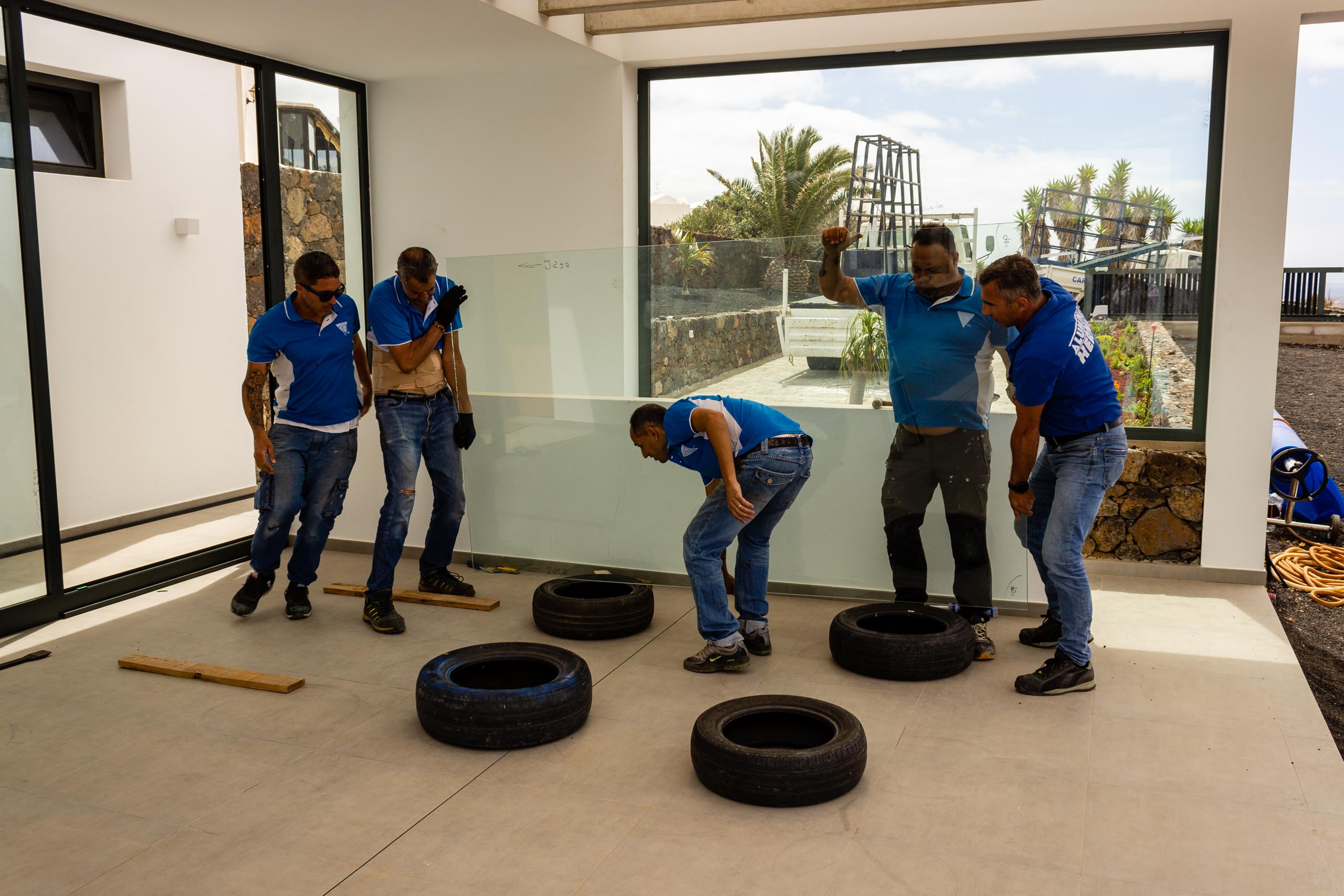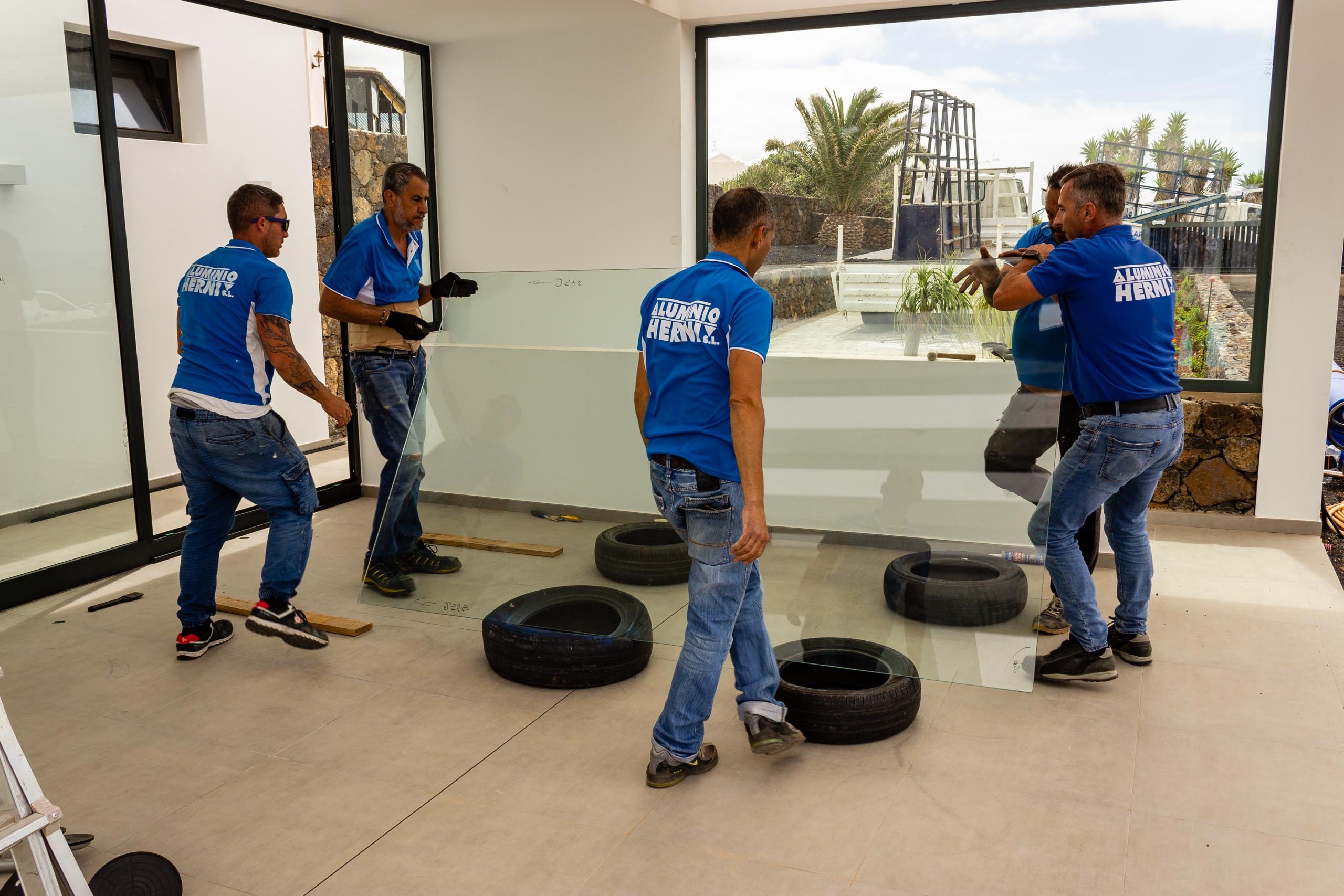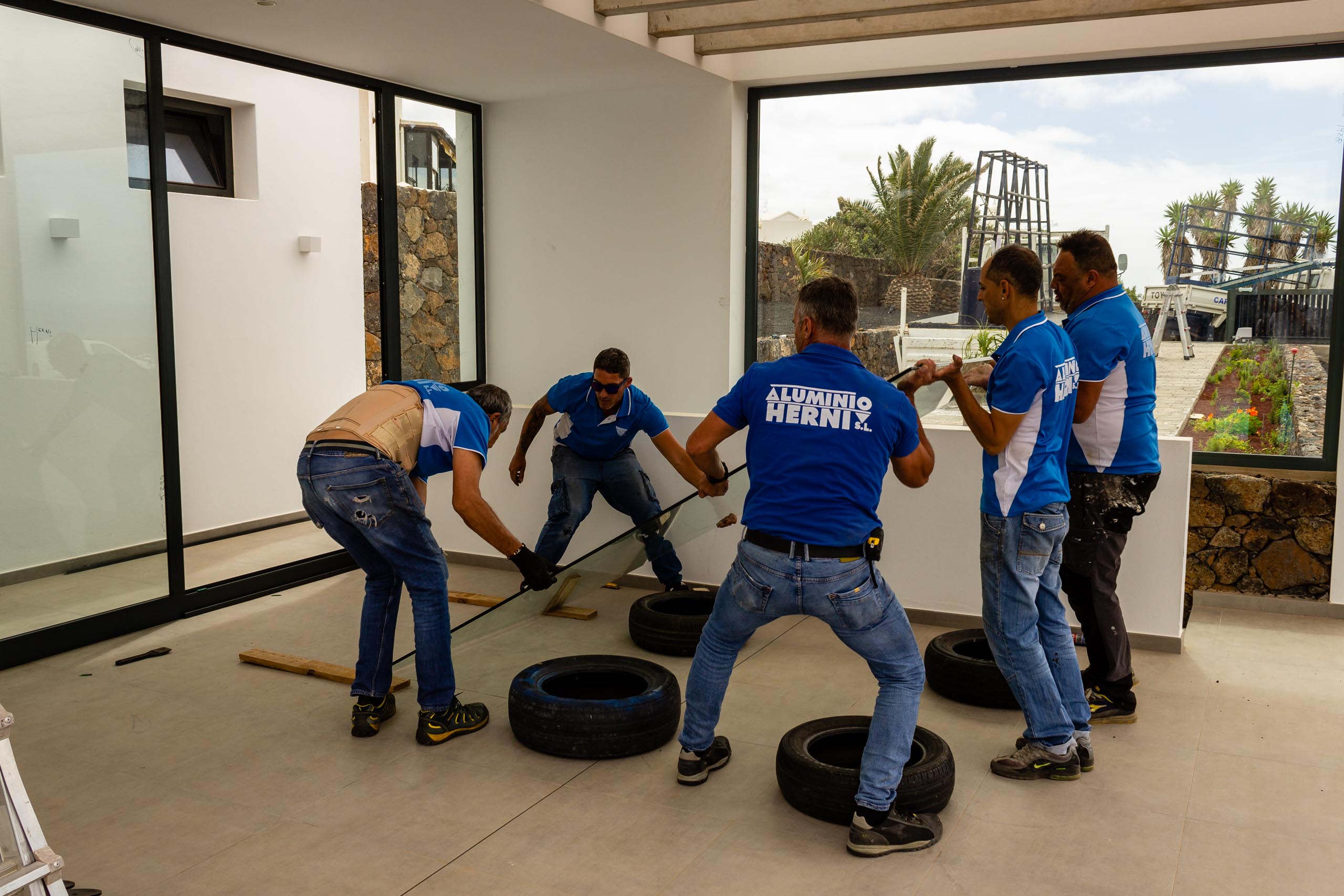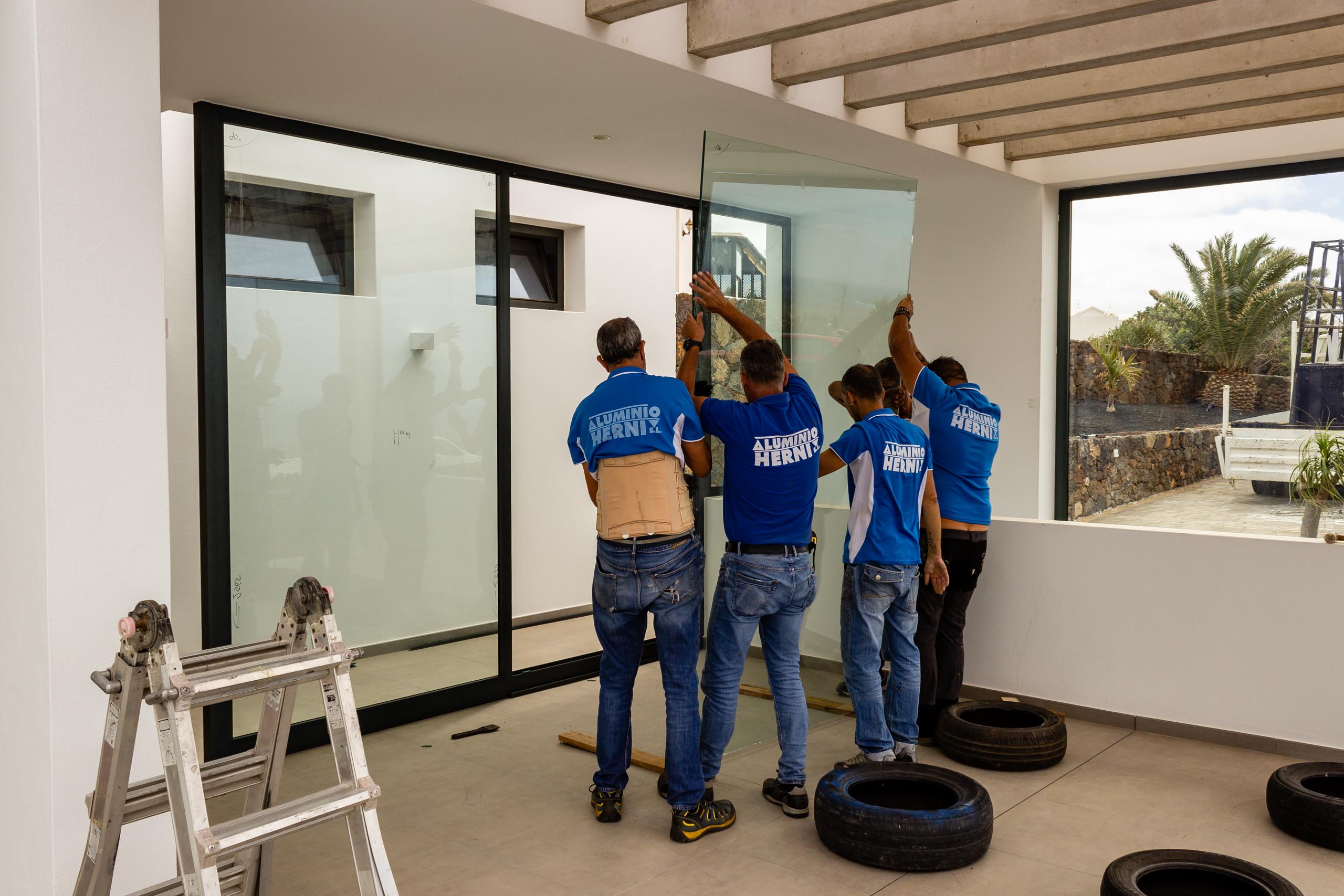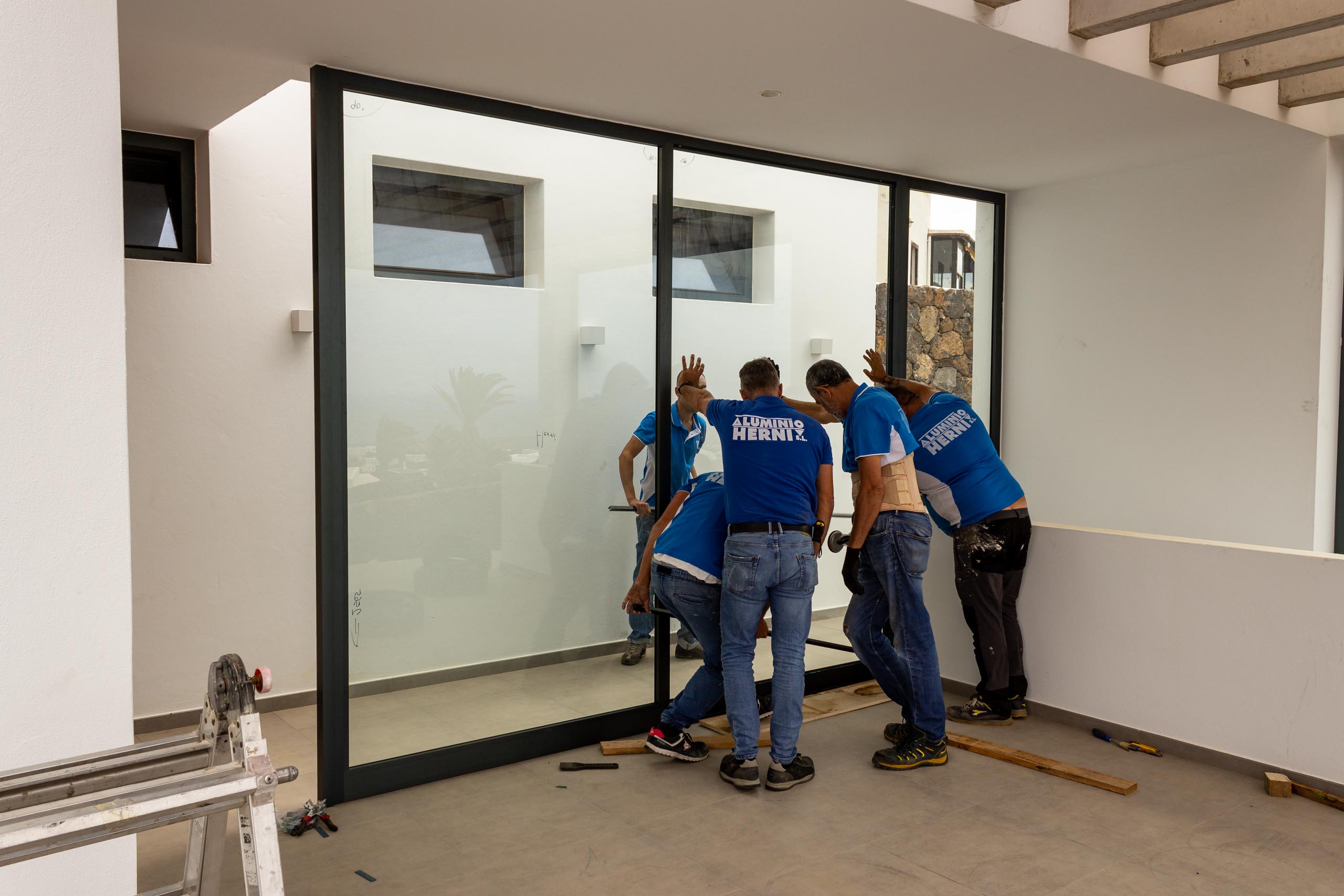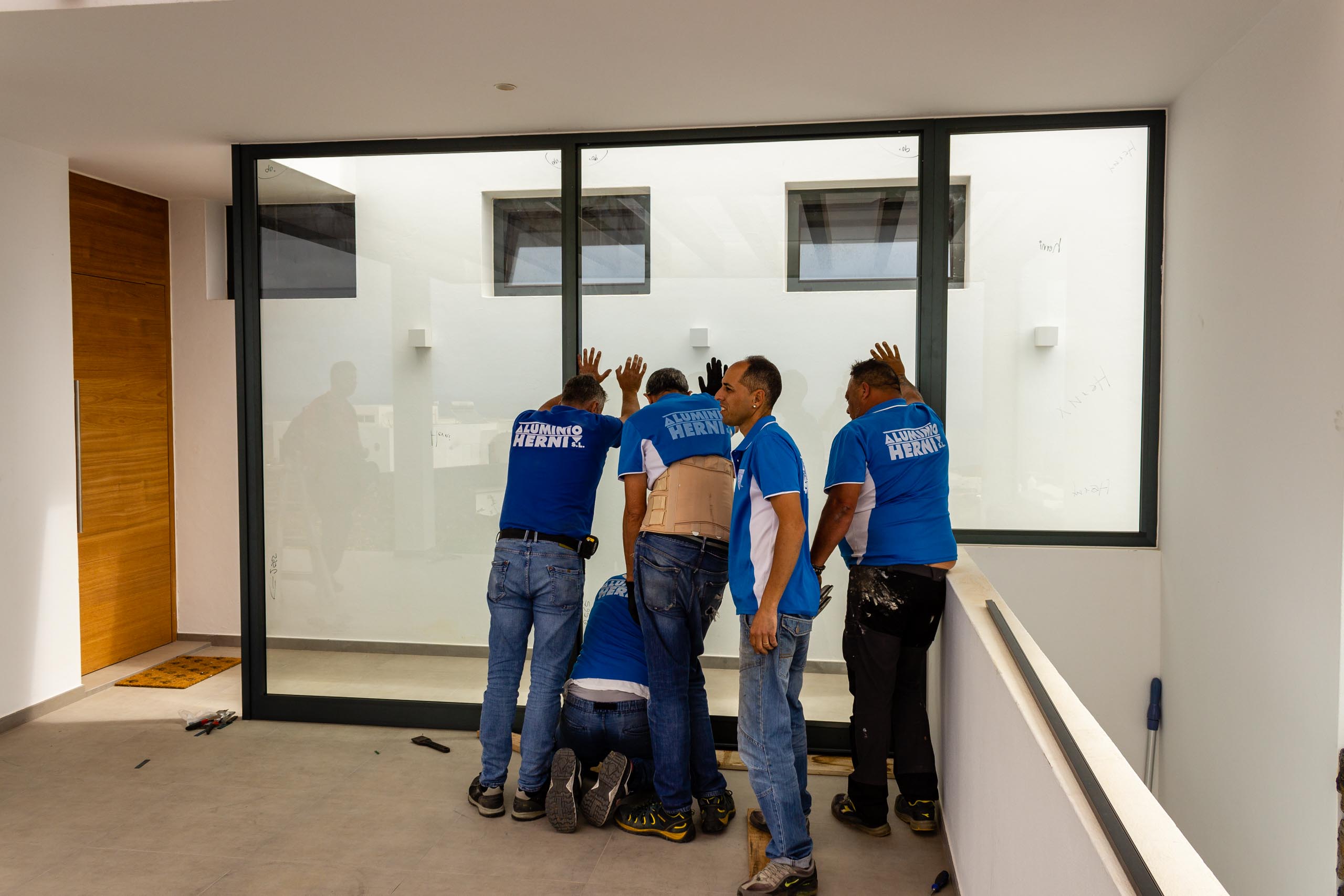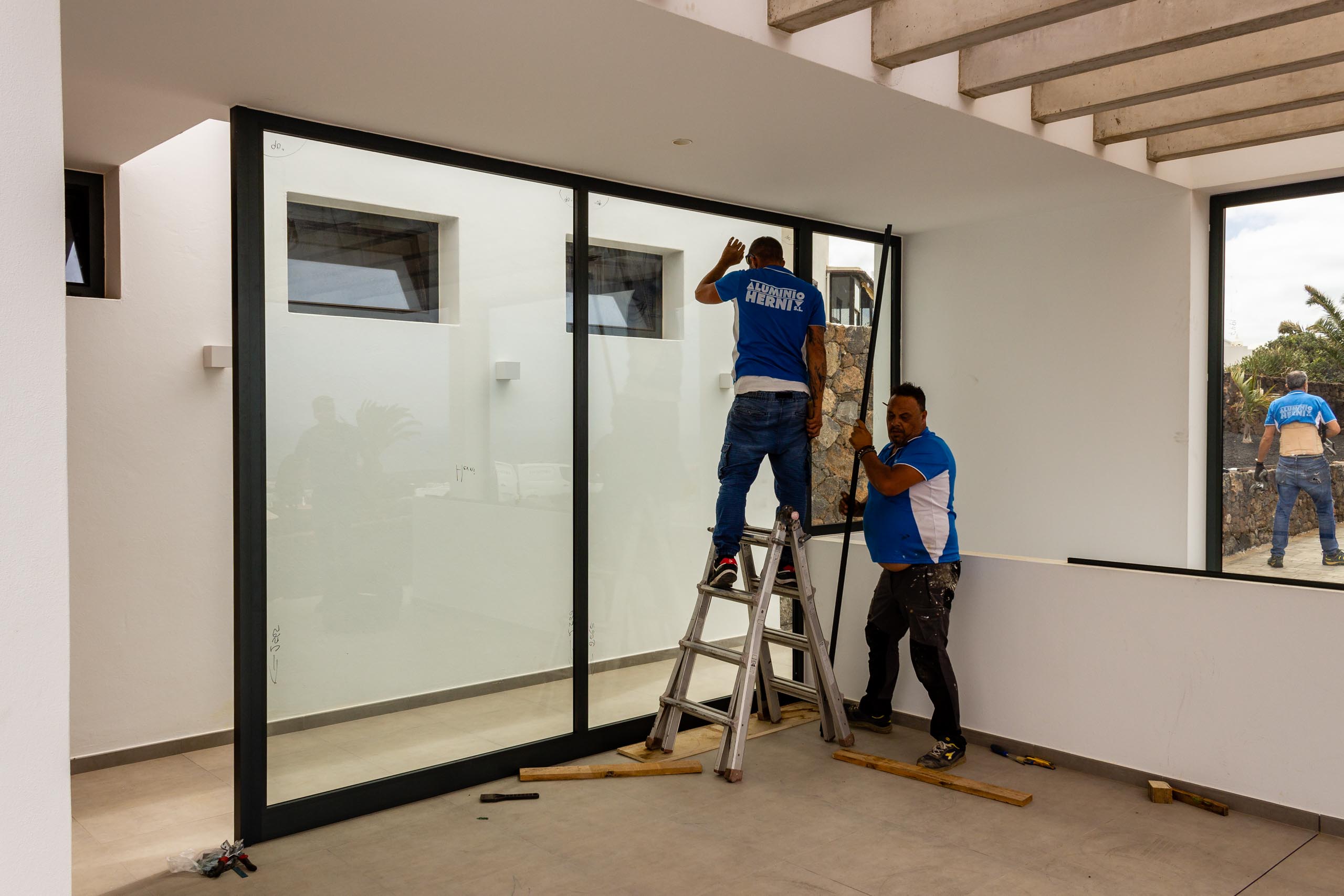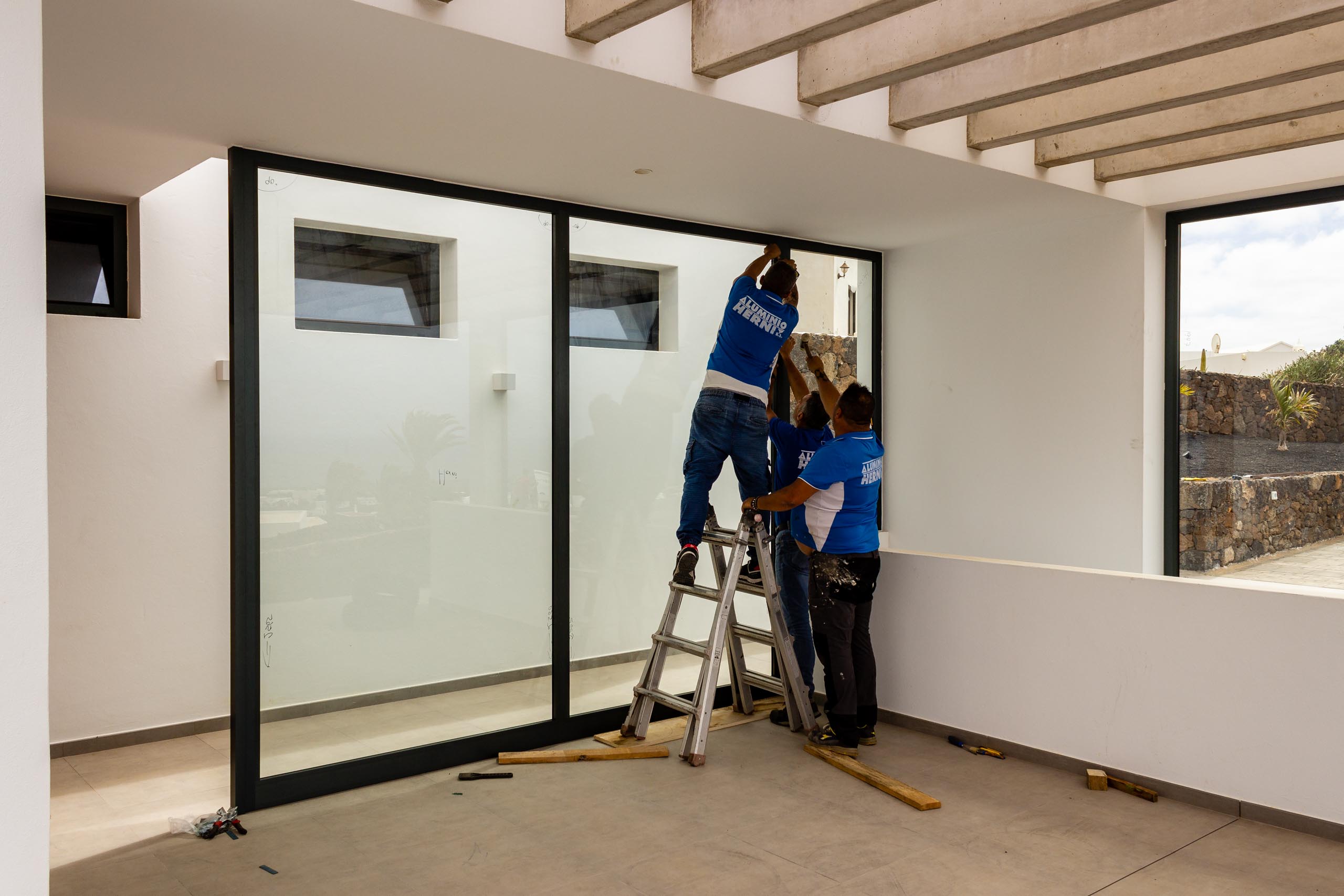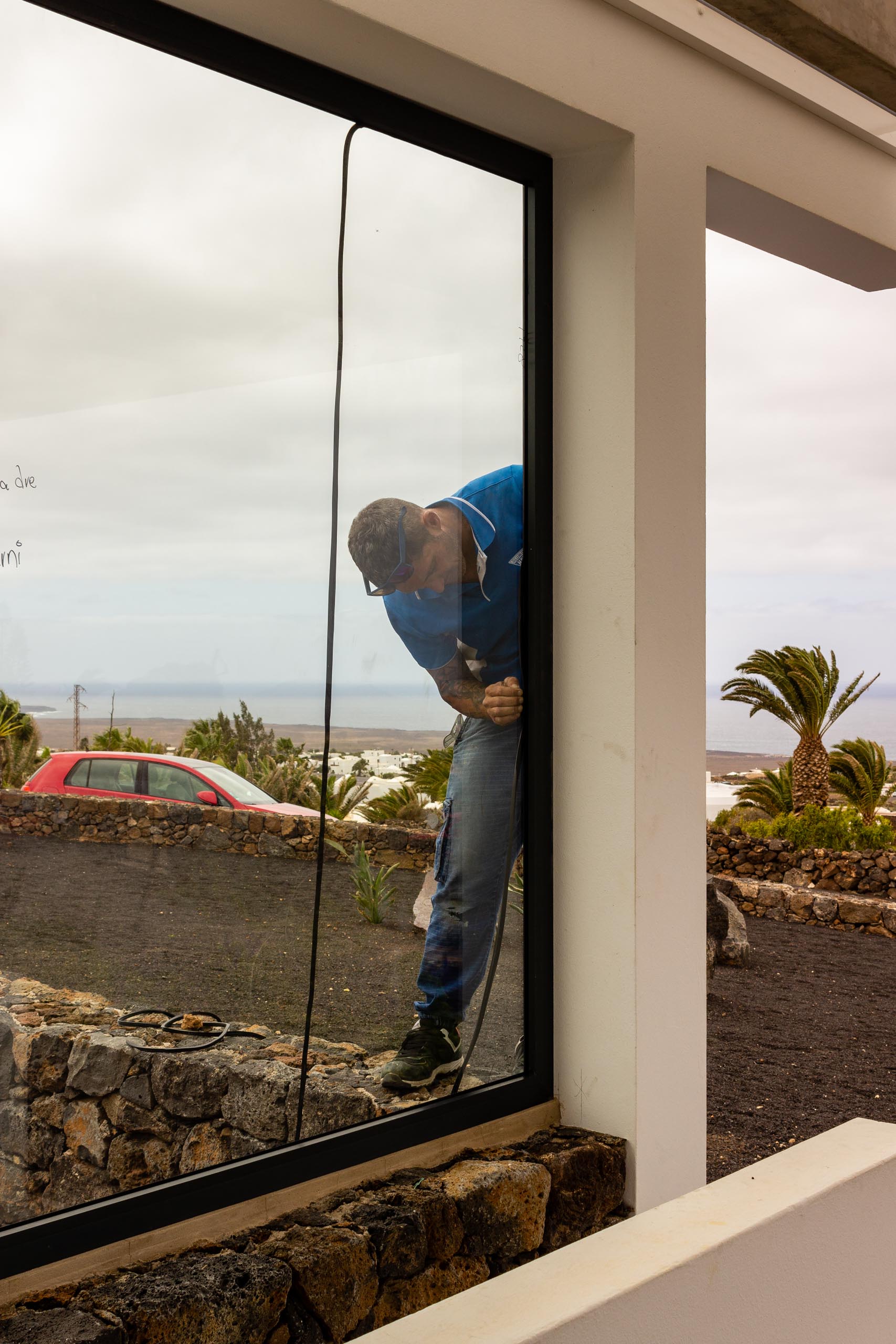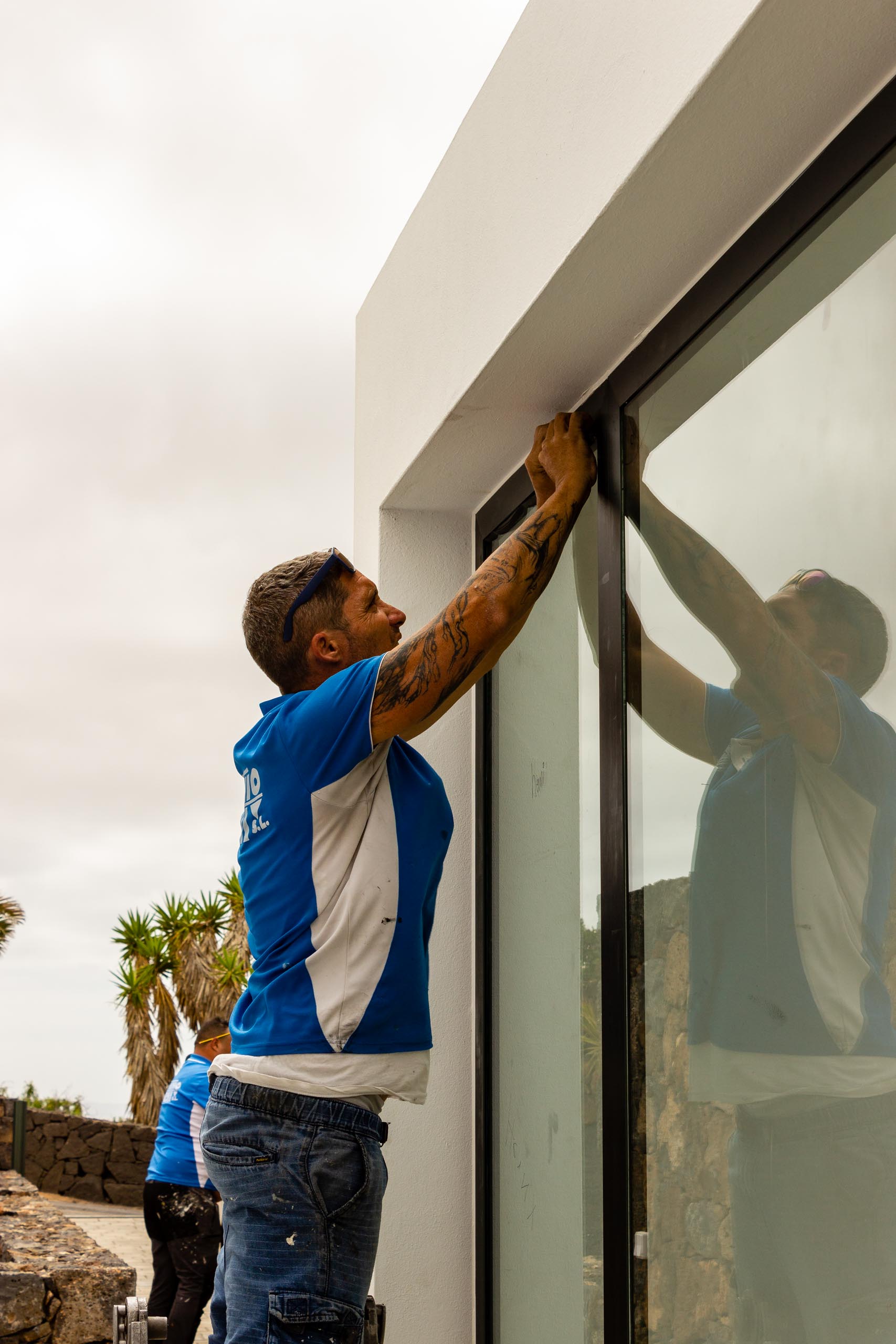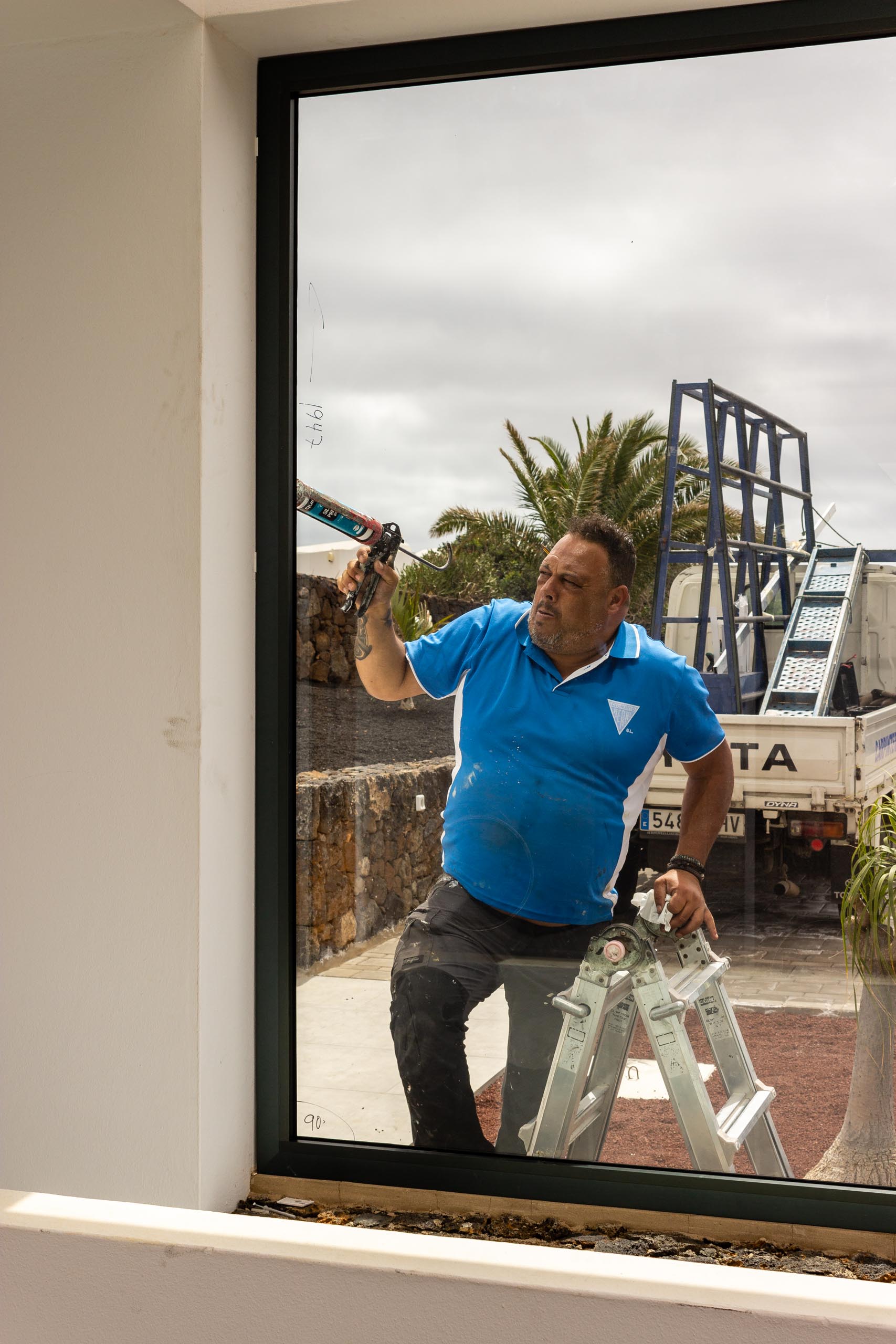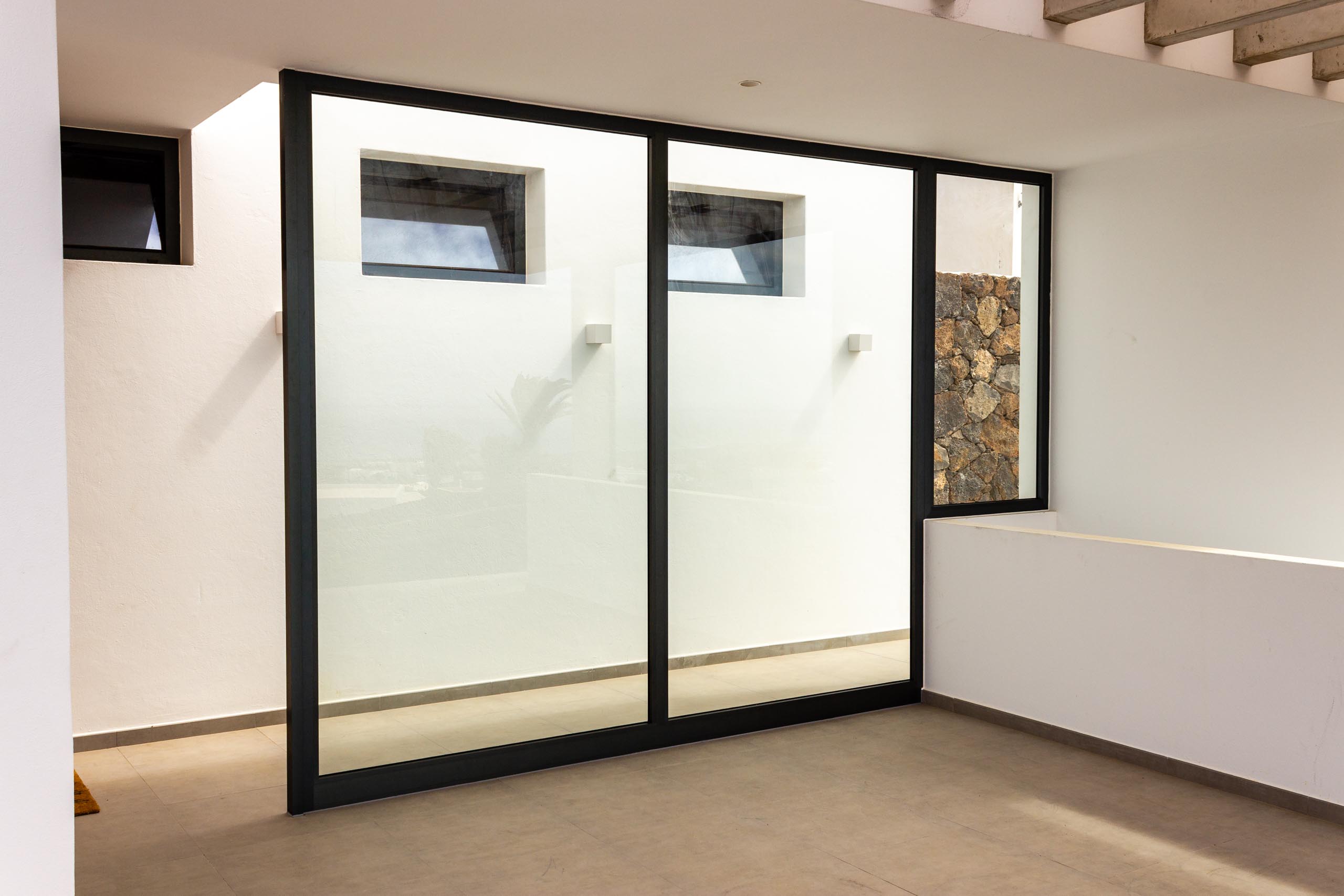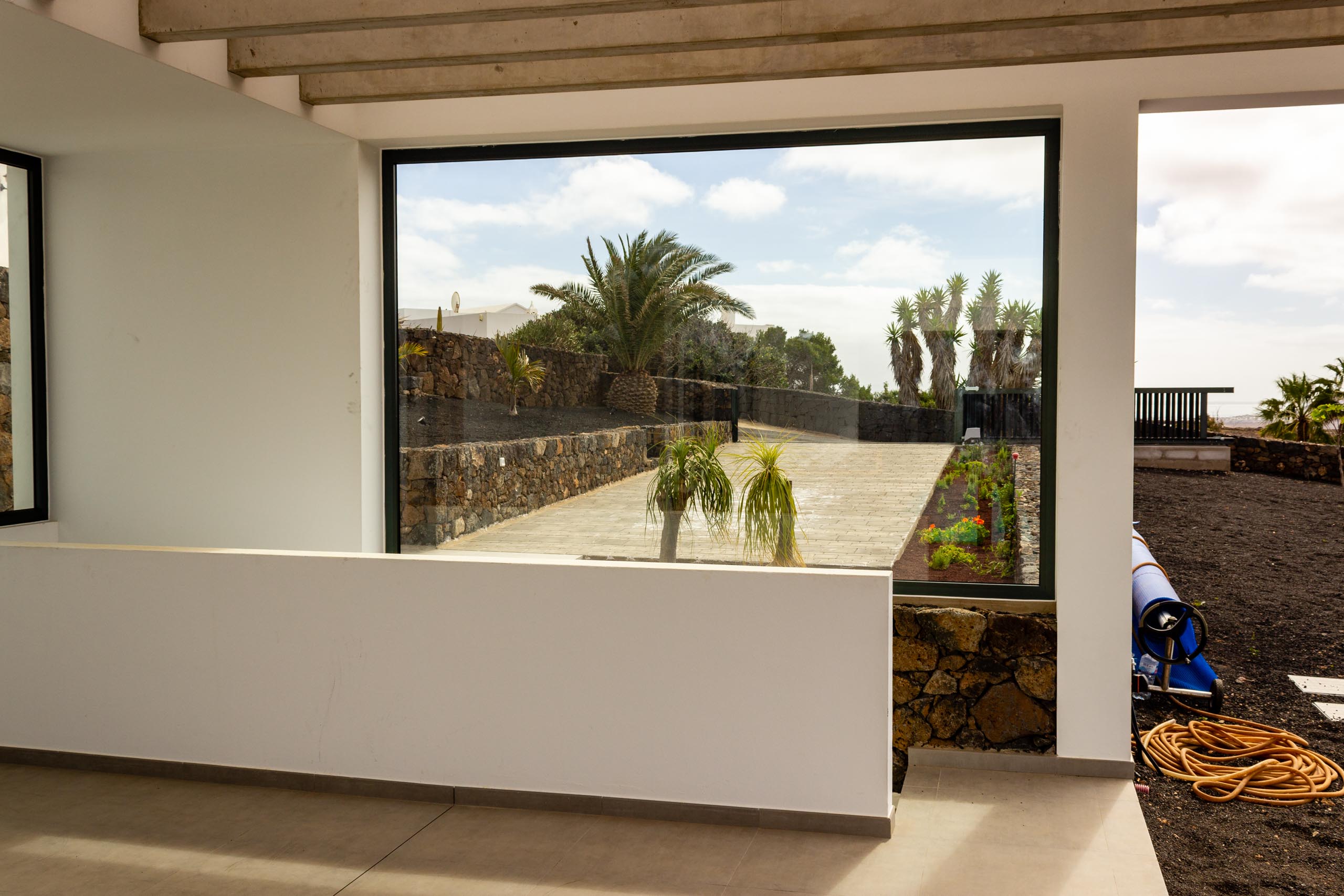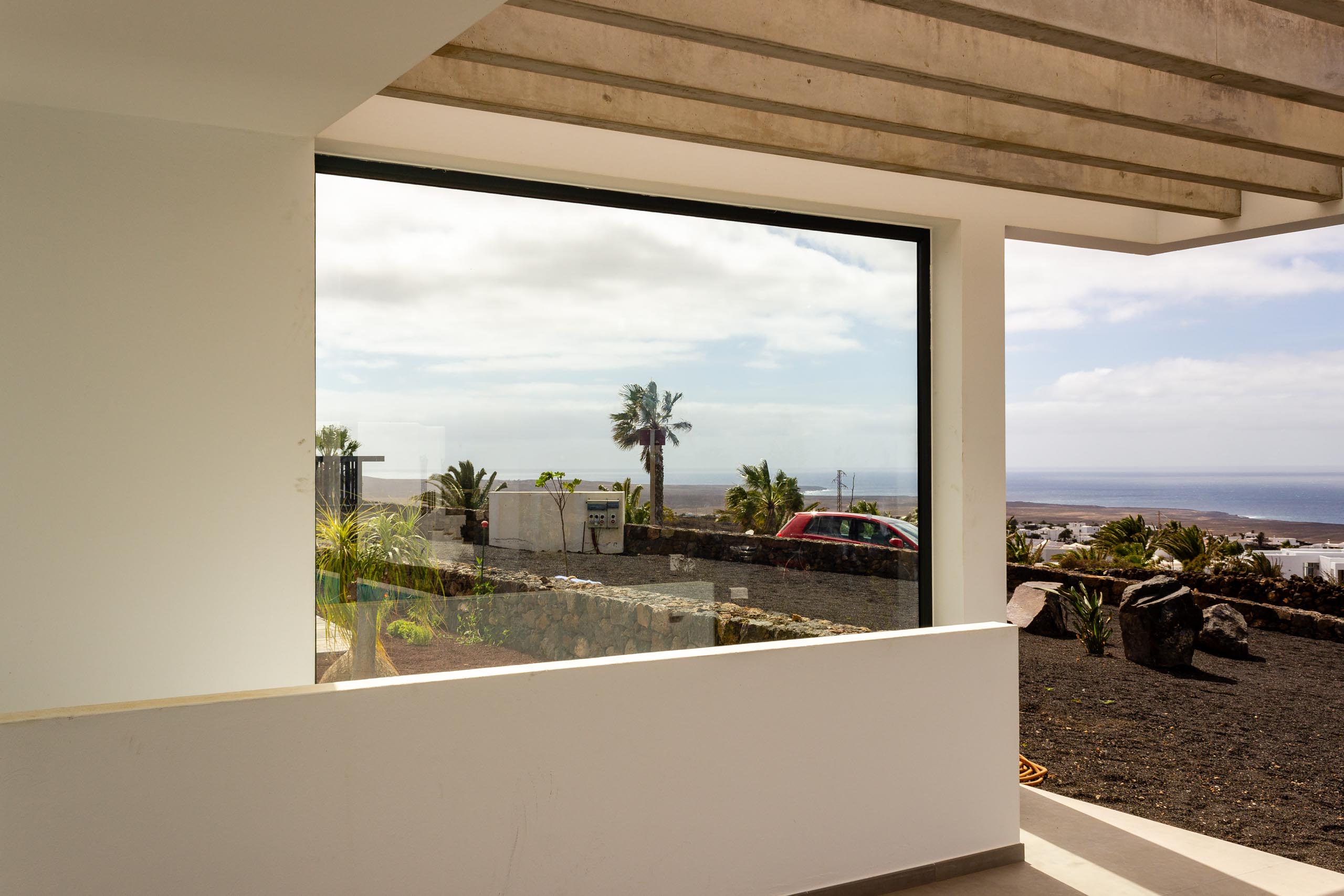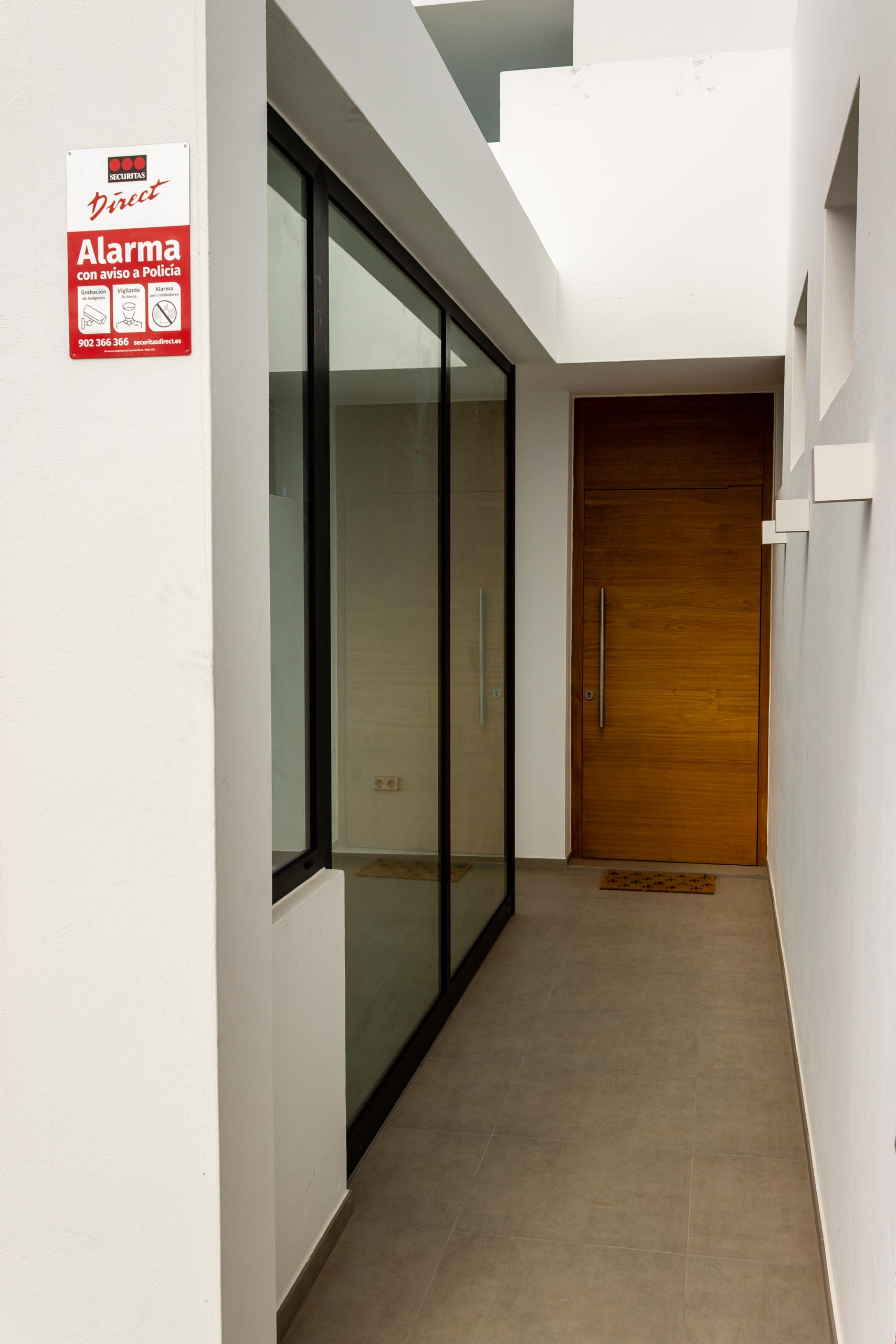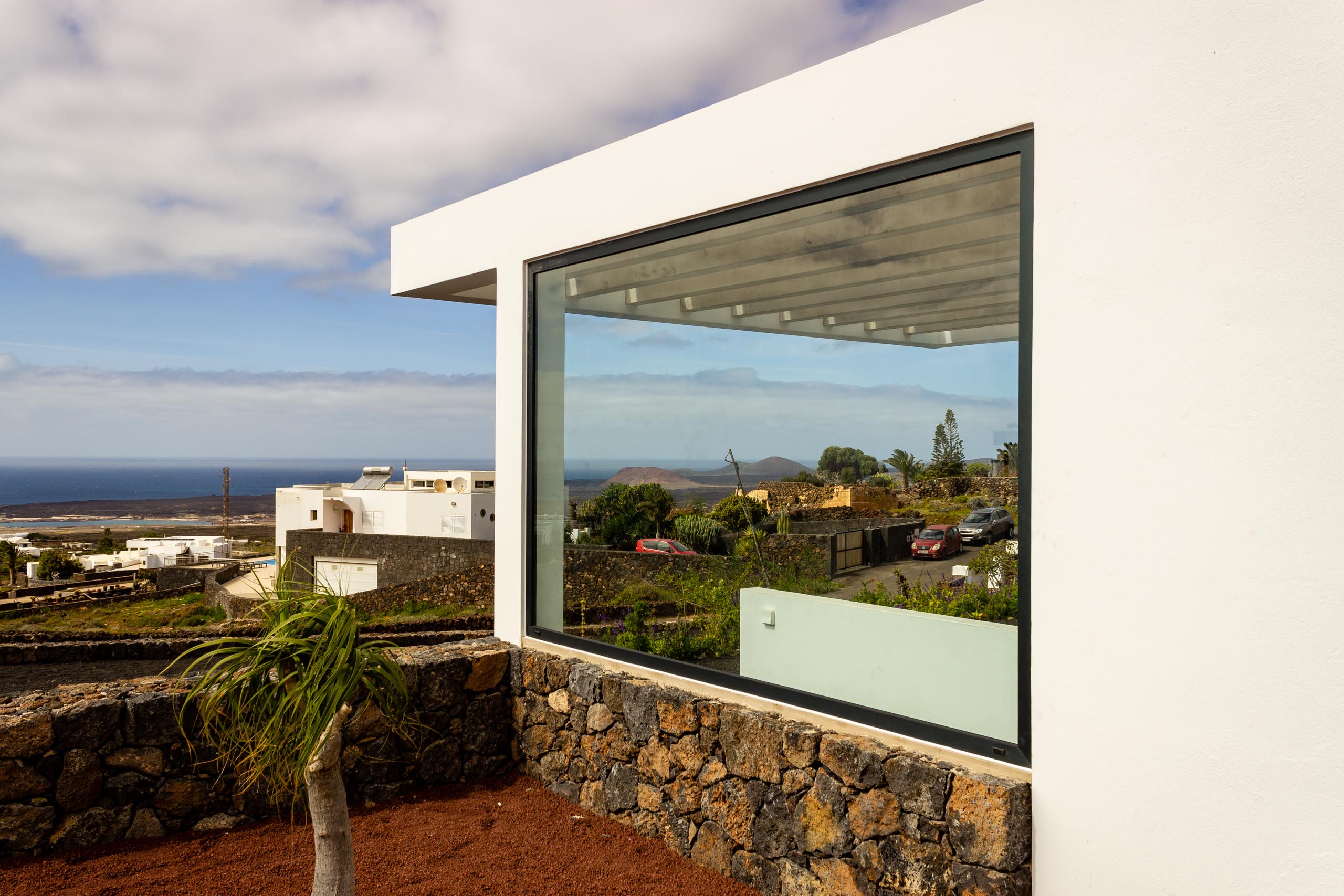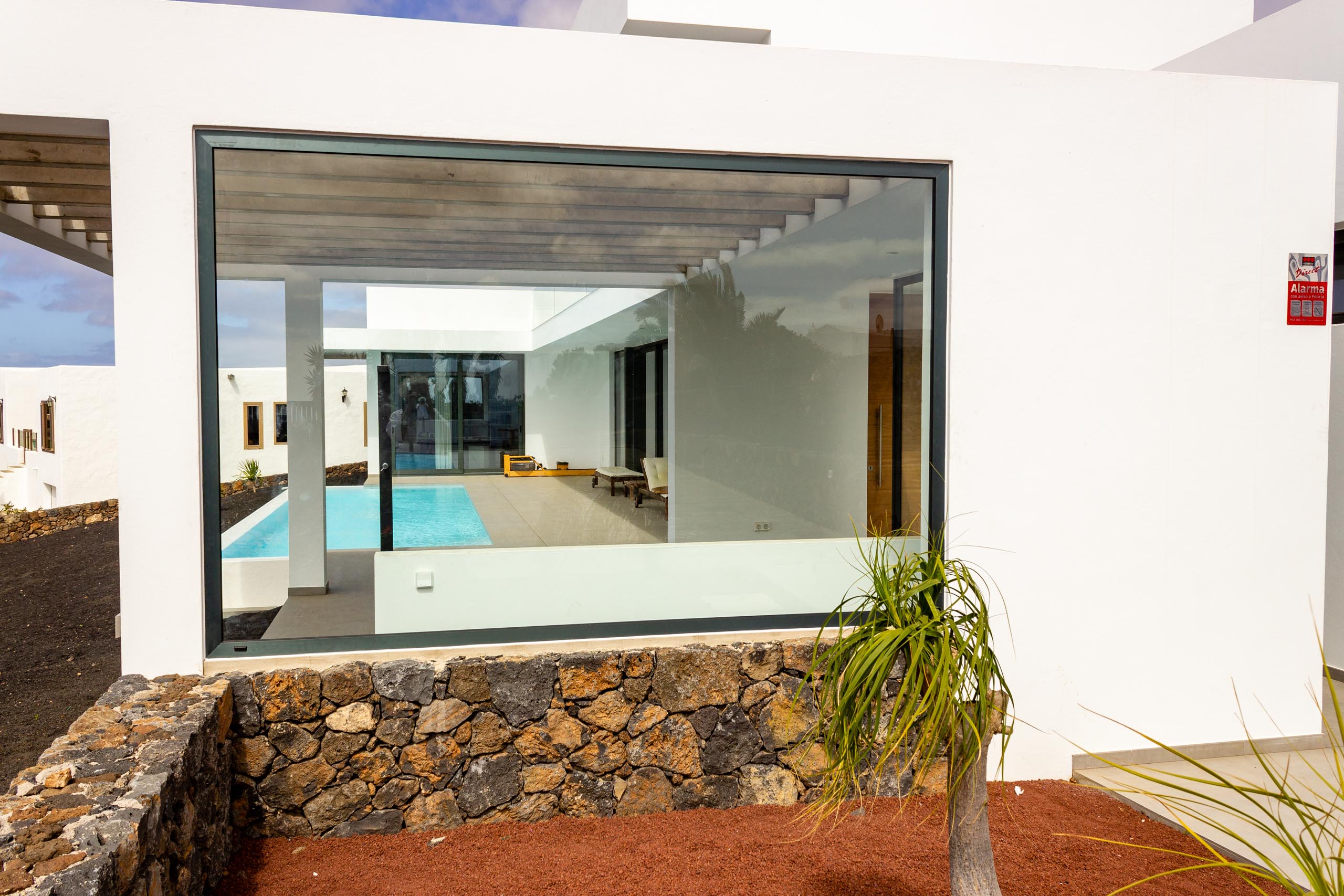 March 2023
the outside patio, glass
Yolanda had told me that they could deliver and install the glass the day after they installed the frames. So on Friday afternoon the lorry arrived with the 4 pieces of glass.
The laminated glass is 2 6mm sheets with plastic between them. The biggest window, the one towards the main gate, is 313 by 206 cms, and must weigh nearly 200 kilos. That's why it took all 5 men to carry and position this one. It worried me watching them.
But they did everything very well, putting the rubber round them and doing the siliconing.
And the day after I cleaned them all.
The most important thing, of course, is that we can use this area. We won't get sunburnt, and the glass stops most of the wind. A bit of breeze is always good. But we haven't been able to check this in summer yet.