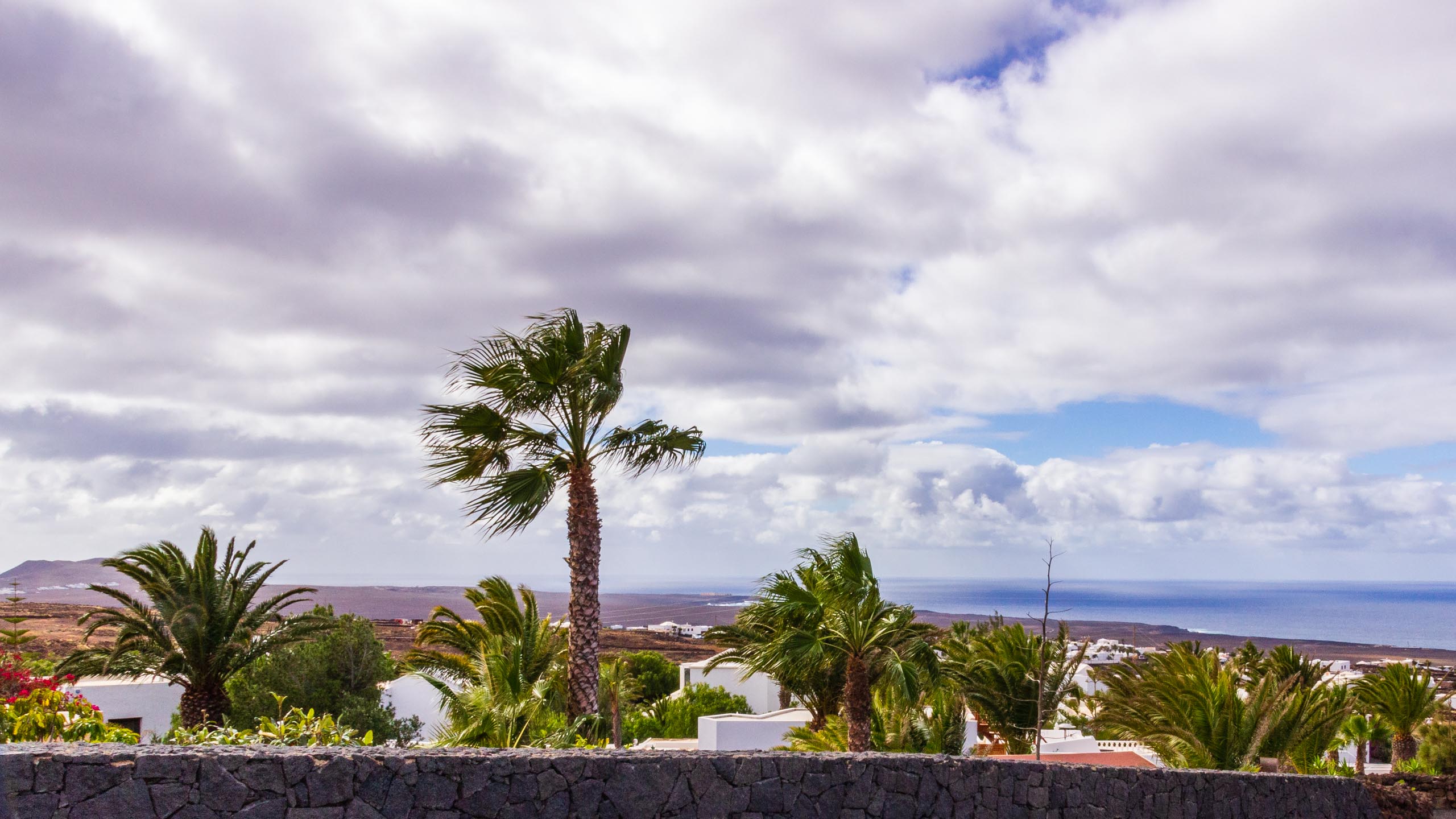 photos - 2021
The building work started at the end of April 2021.
We were on Lanzarote for the month of May and met all the people involved in this project.
I took some photos while we were there and Luz Amparo from the building company Rustilanza has been sending us photos roughly every 2 weeks.
I'll be taking a lot more when we're there in November.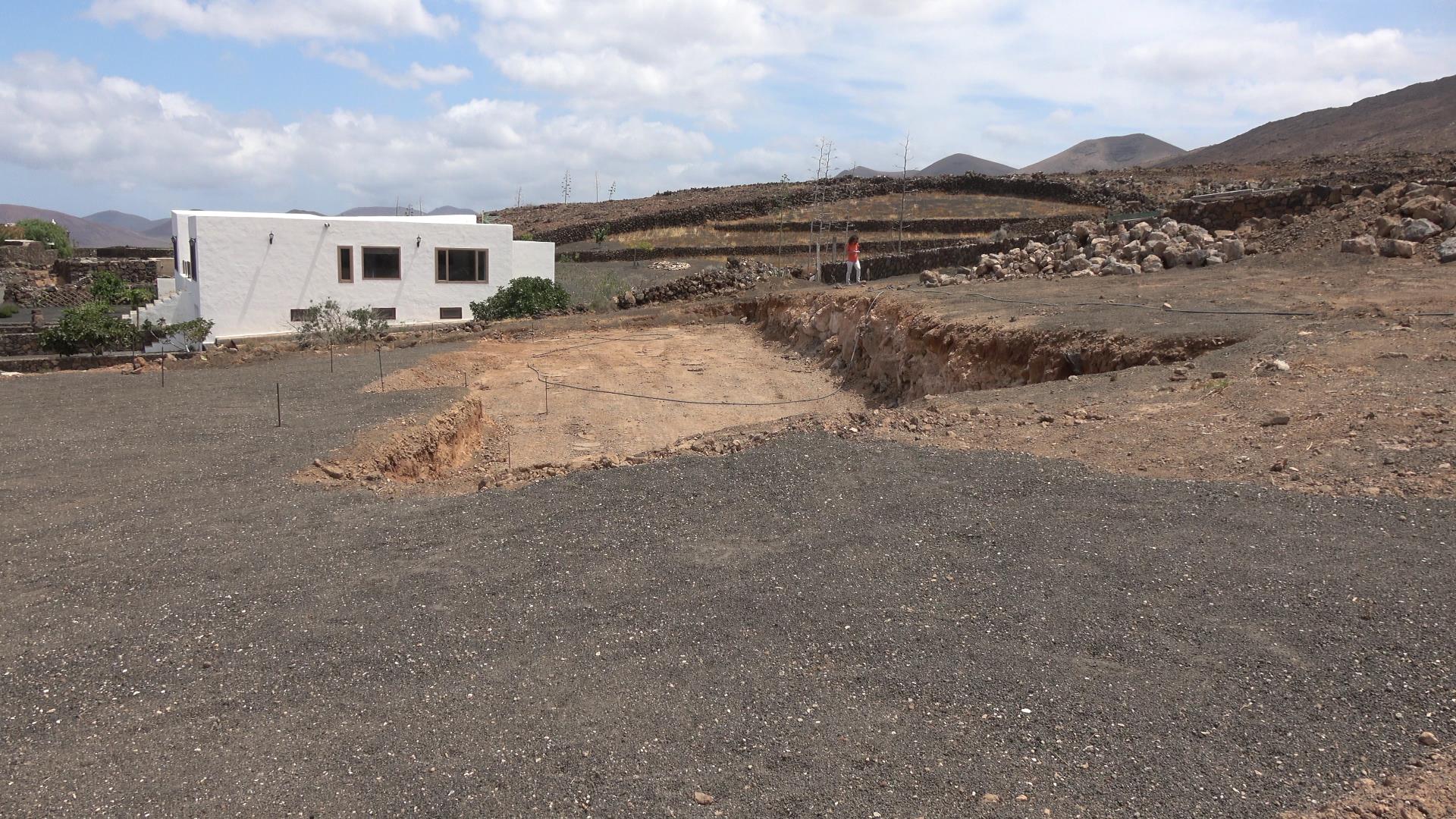 videos - 2021
The building work started at the end of April 2021.
I took one video during our visit in May and I'll be taking another 2 or 3 when we're there in November.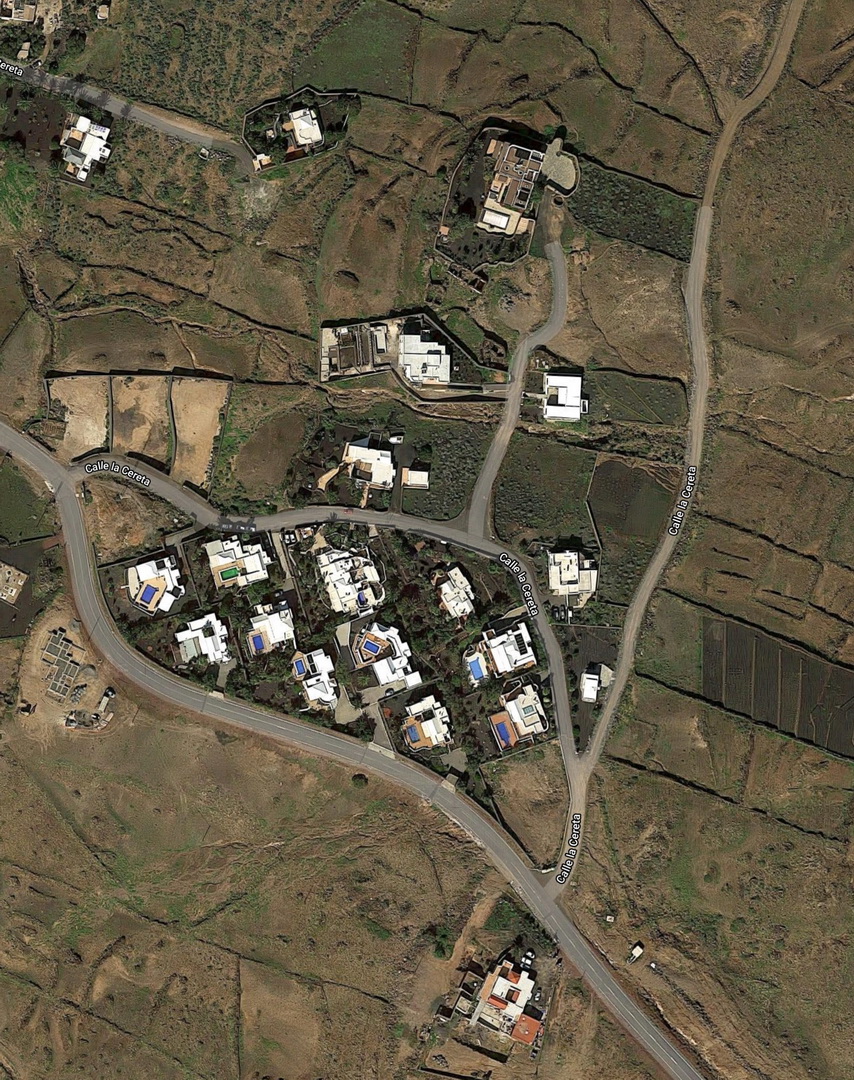 plans
After finishing the proyecto básico mid-October 2019, the first architect refused to continue with the project. She gave no reasons - apart from not having the time - although she had signed a contract for all the architectural work. She also didn't help us to find a replacement.
Early December, Sonia Vargas, the owner of Optima Estate, found us another architect, Alejandro Muñoz.
Since then it's been wonderful working together with him and his team.
By the way: over on the right is a Google Maps view of the plot. It's 2.5 km from the sea (Playa de Janubio) and at 180 metres the highest plot in the village. This link 28°55'15.4"N 13°48'10.8"W goes straight to where the swimming pool will be (isn't Google Maps wonderful?).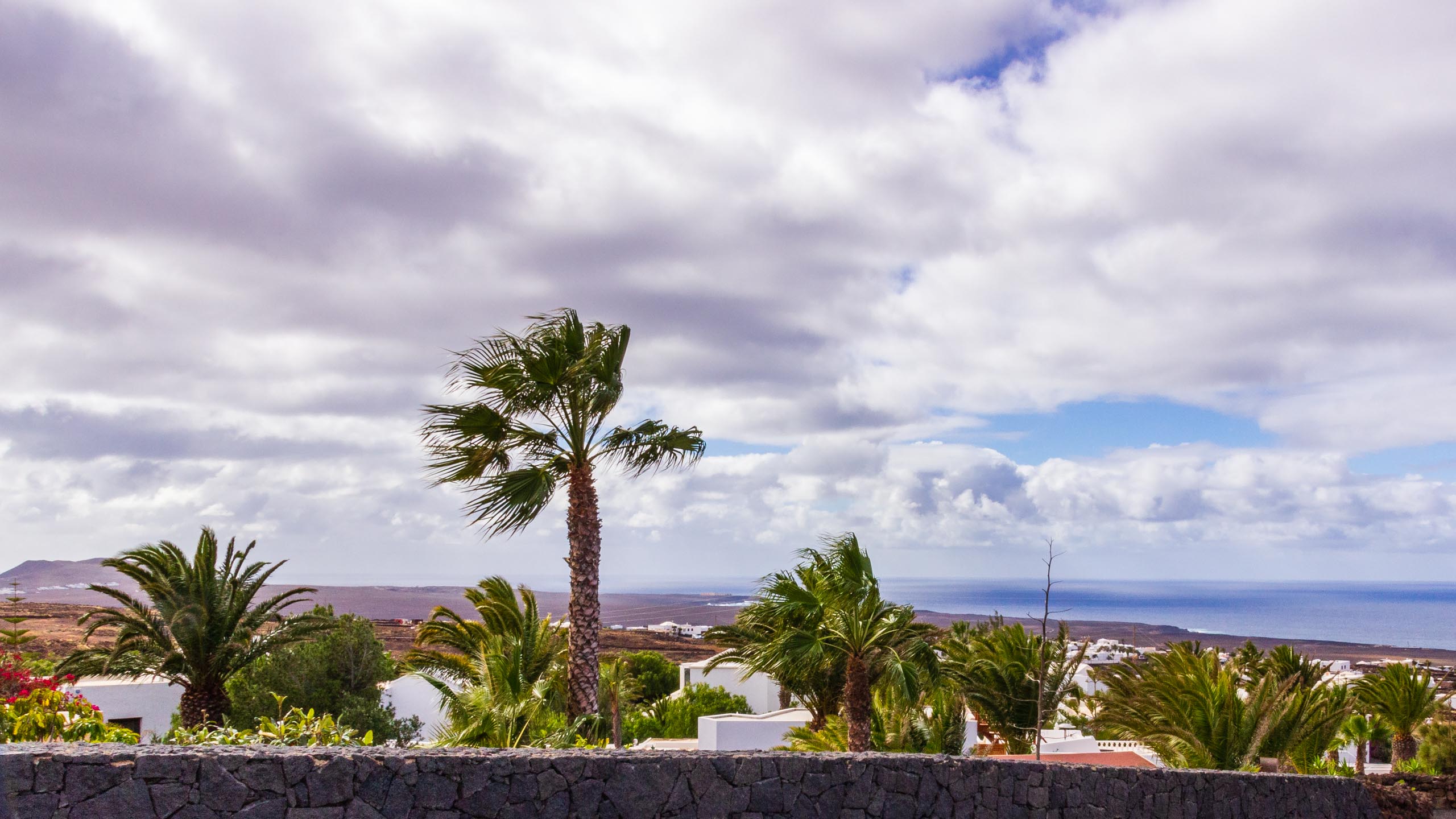 photos
We had the first contact with the agents Optima Estate mid-November 2018. They were very helpful and sent us a lot of photos from pretty much every angle of the plot.
And we also took quite a few during our trip in January.
But we didn't take many during our trip in September. Mainly because not much had changed and because we spent most of our time down south taking drone videos and other videos.
We signed the contract with Elsa Armas, the first architect at the end of March, but she hadn't finished the proyecto básico by the time we left Lanzarote mid-September.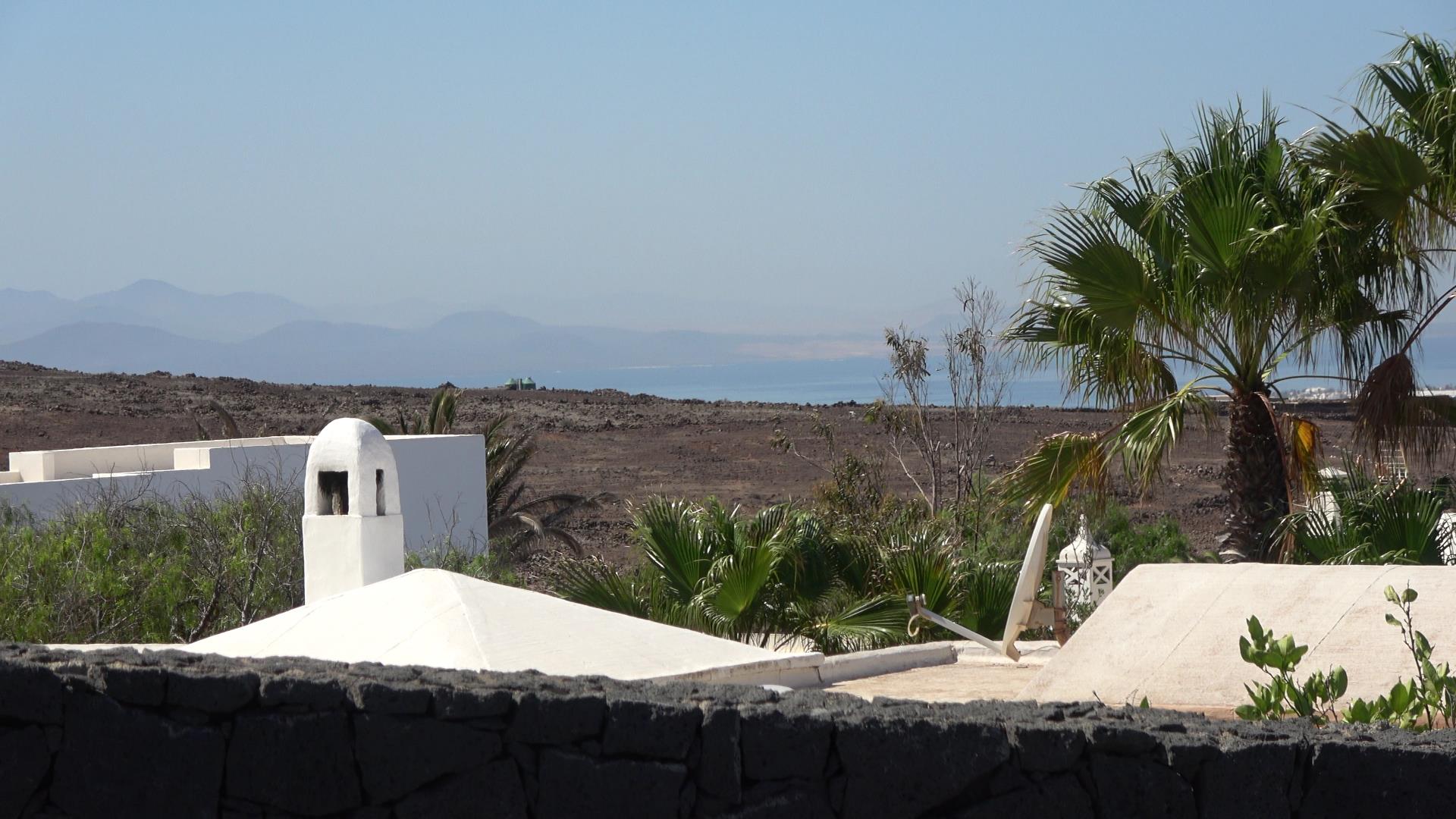 videos
We'd been thinking about buying a house on Lanzarote for a long time and looked at quite a few houses before and during our stay in September 2018. But we didn't like what we saw and so we decided to have a house built exactly as we wanted it.
We found this plot in Las Breñas. Someone from Natura Design we know went over to the plot and took the first video.
As everything looked OK, we took our first package tour ever (3 days!) at the end of January 2019. We had a good look at Las Breñas and the plot and decided to buy it. The day after we went to our lawyers and the notary in Arrecife to sign the power of attorney.
We took these videos during this trip and the drone videos in September because it was too windy in January.