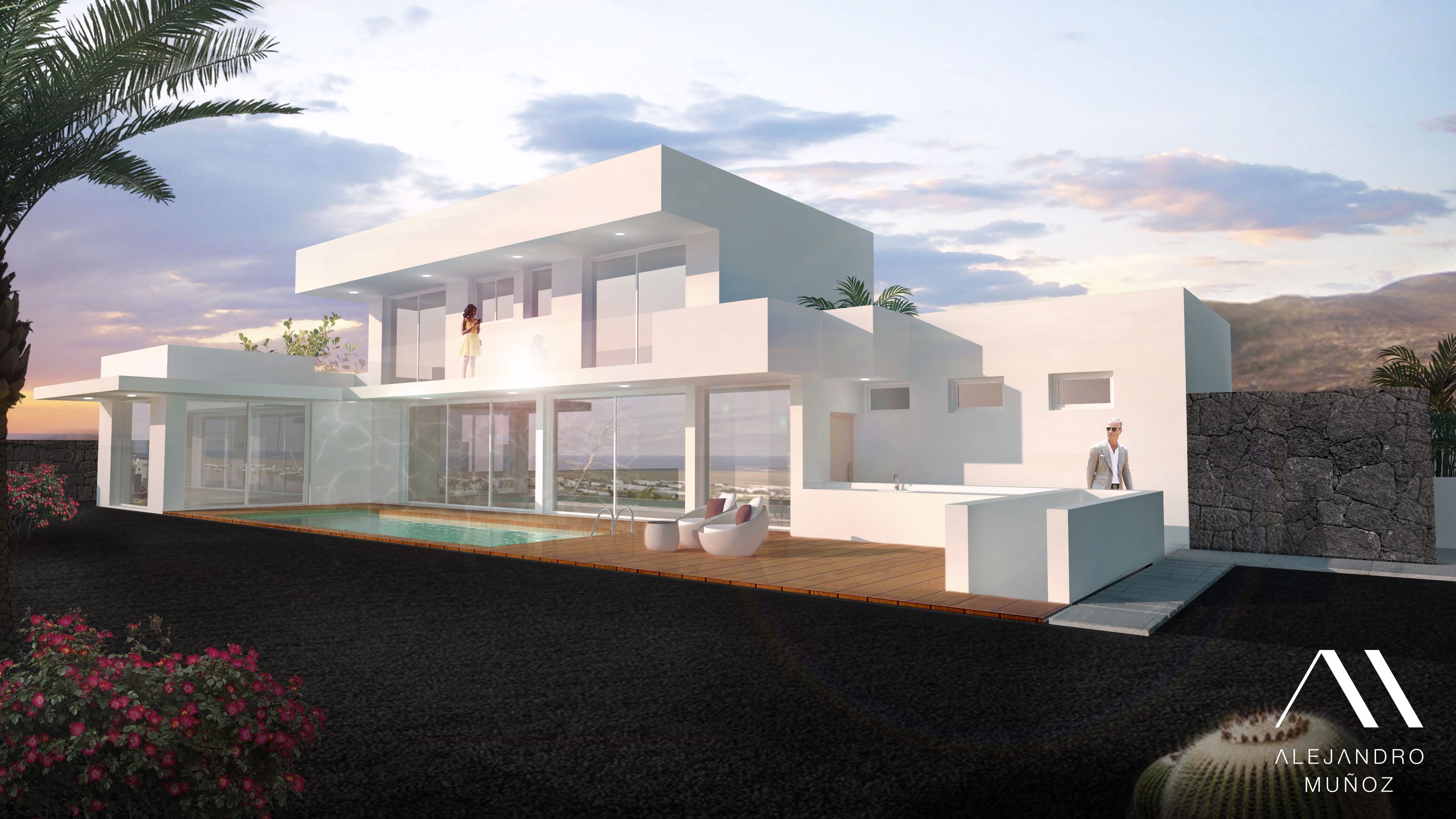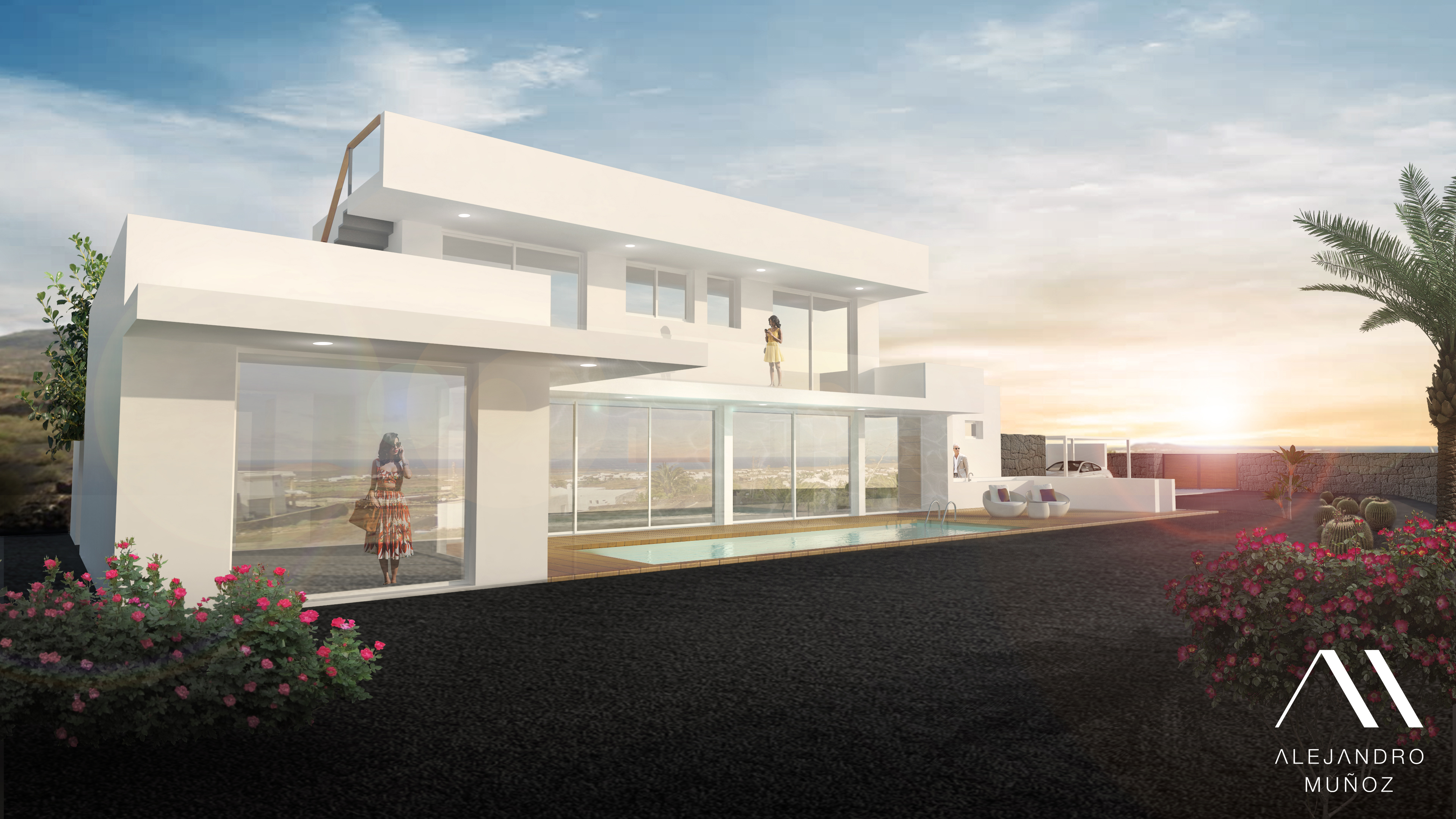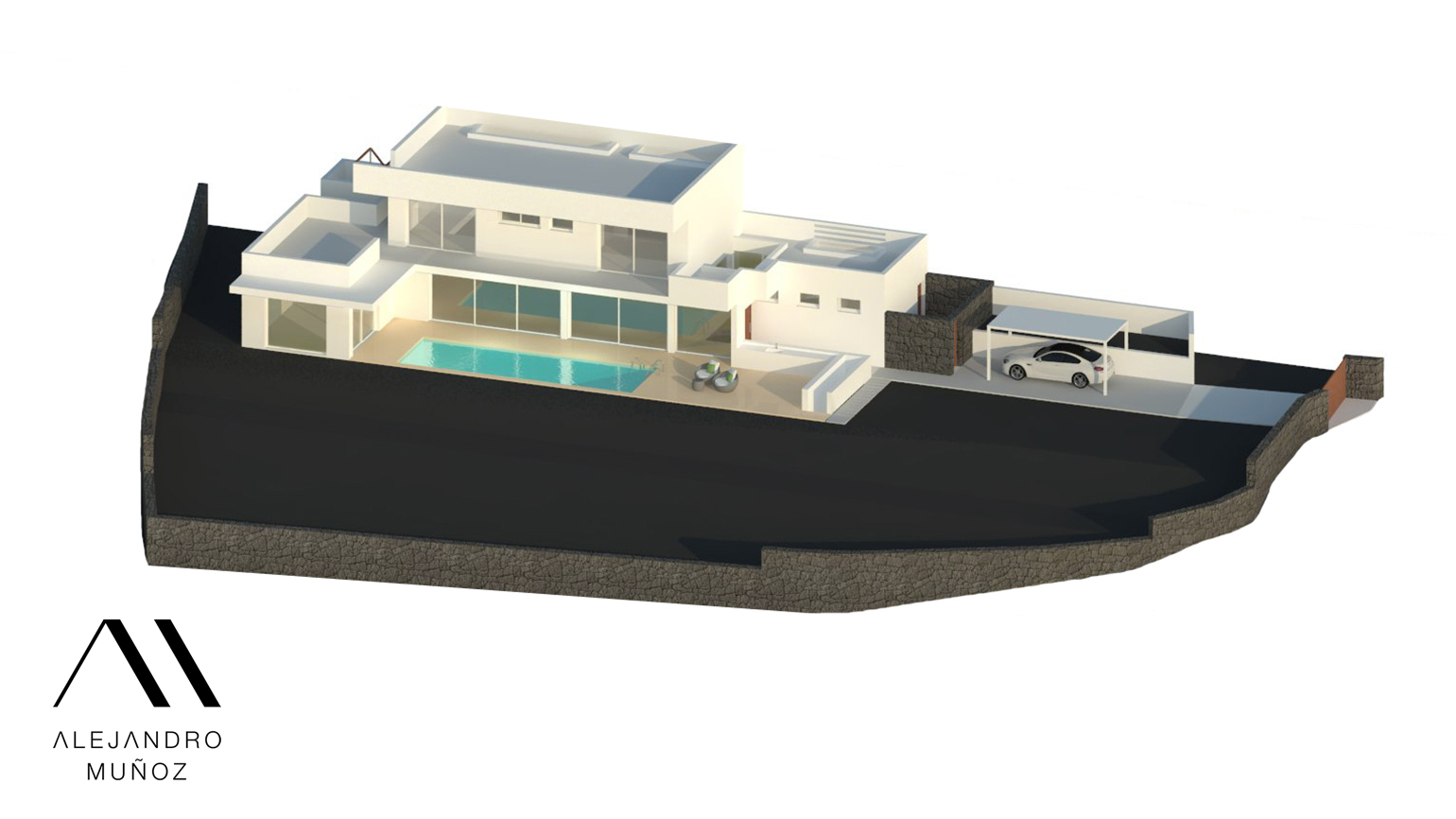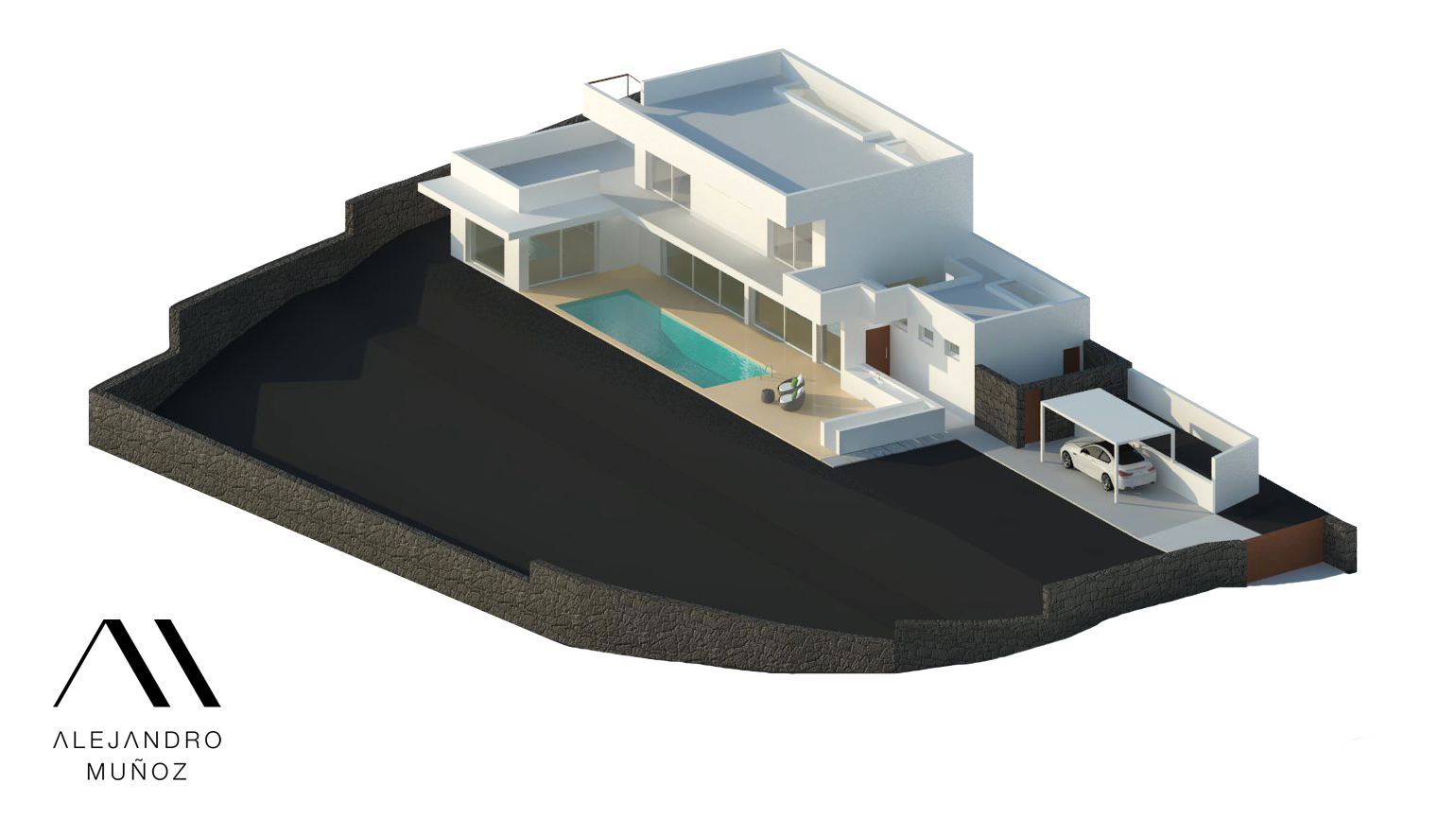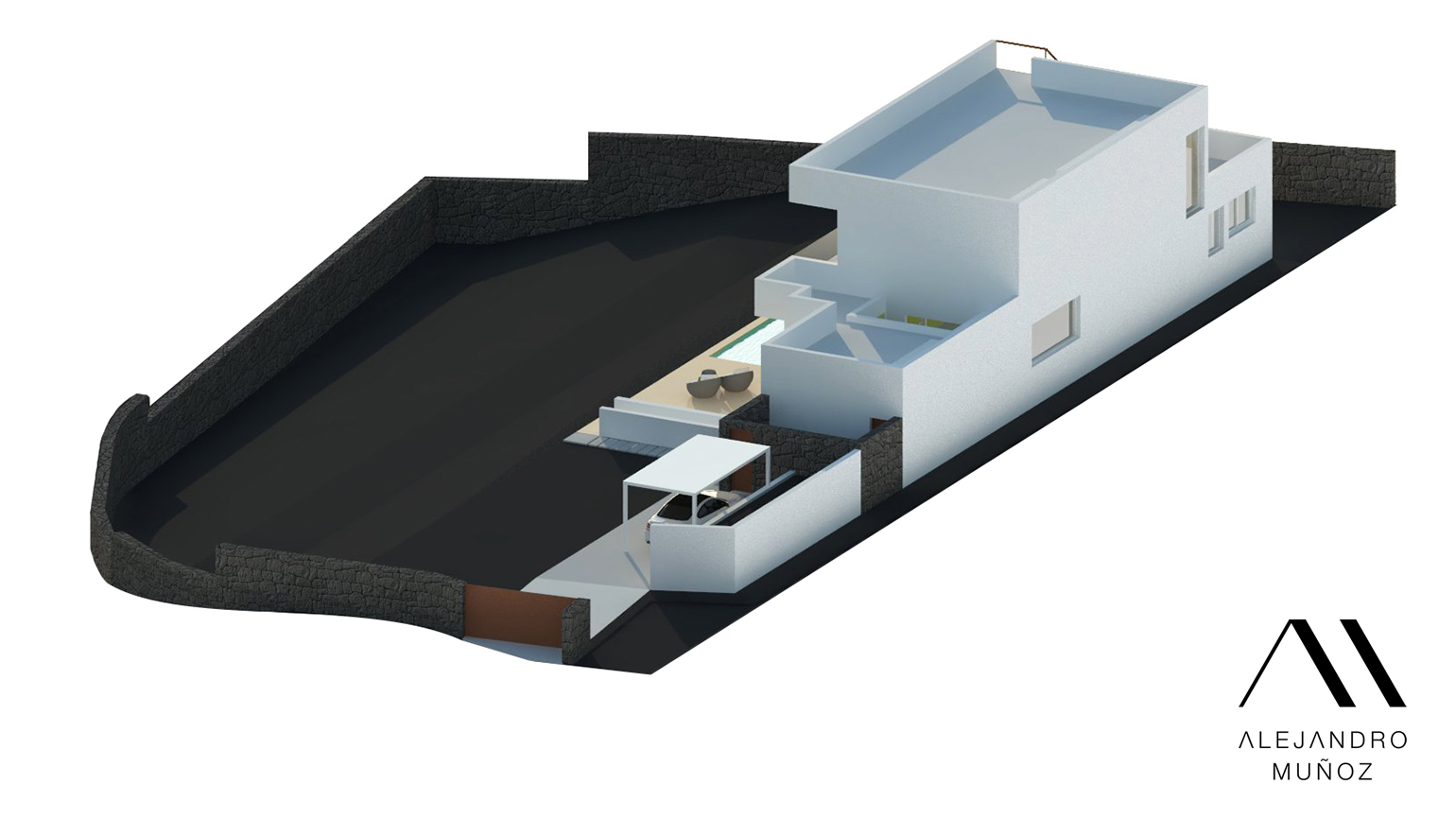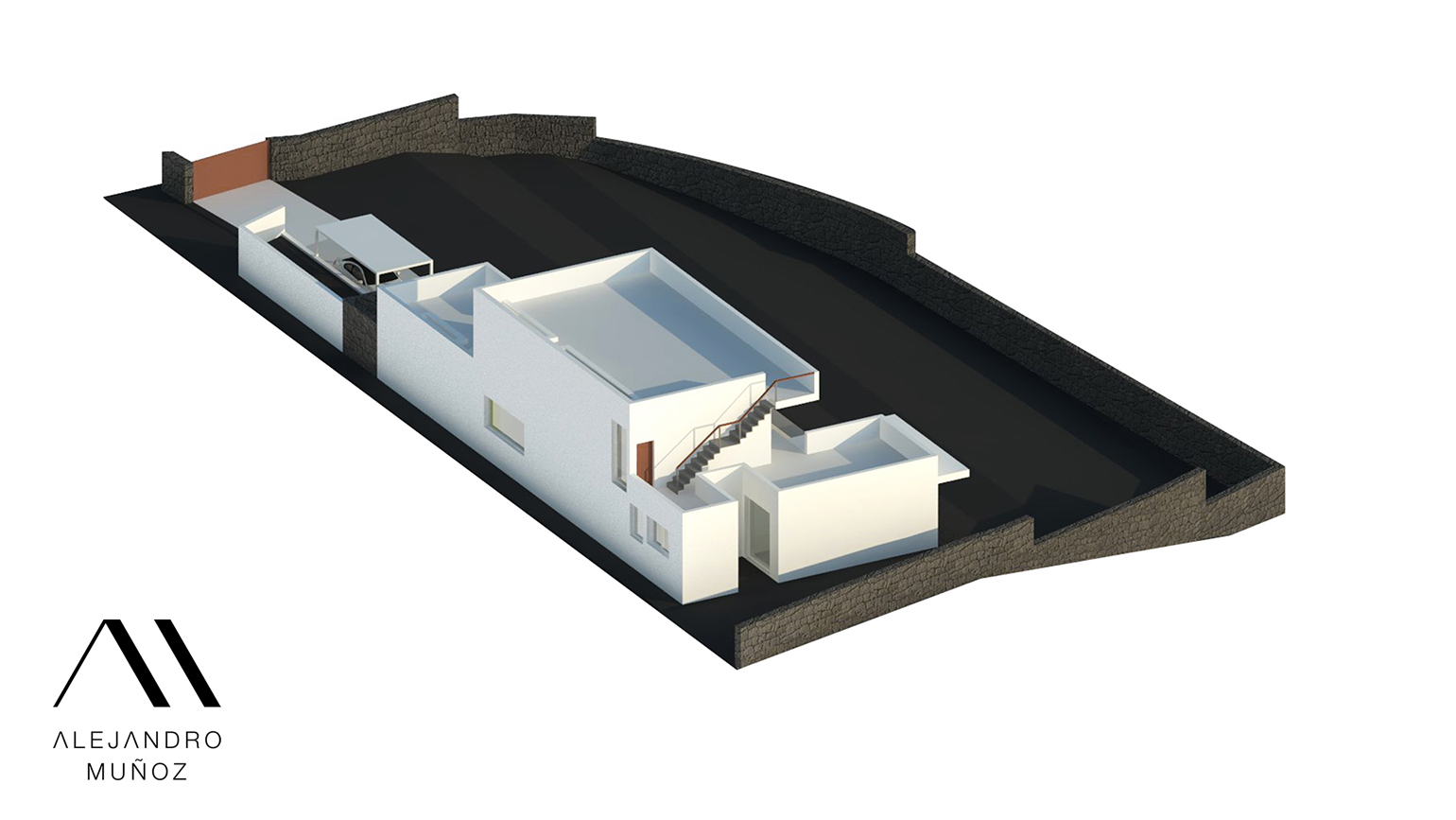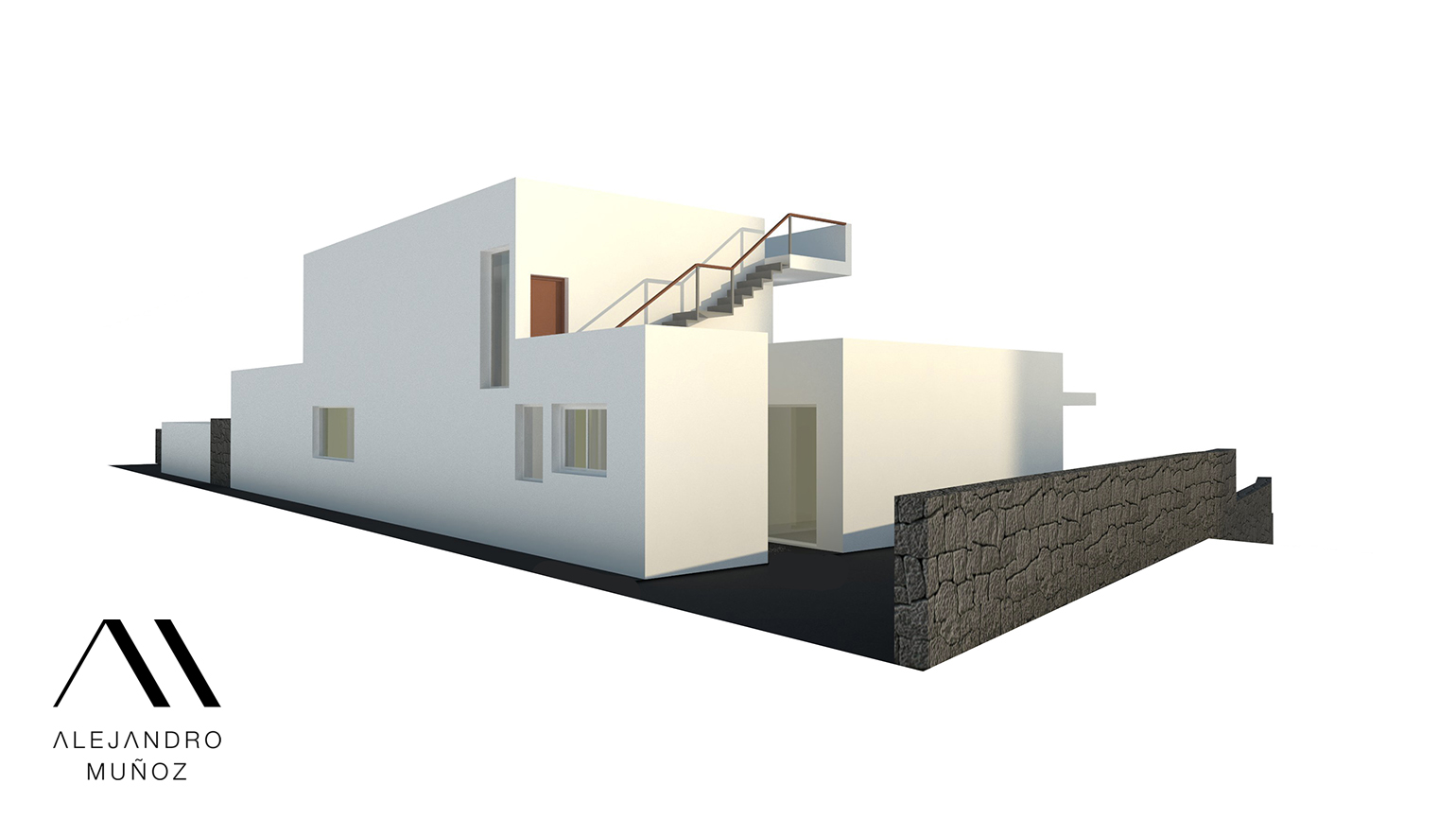 April 2020
These are the 3D and standard images based on the "proyecto básico" designed by Elsa Armas that Alejandro Muñoz sent us after a long video conference at the very end of April 2020.
At the end of March he had informed us that the "proyecto básico" that she had presented to the city council in Yaiza in November 2019 had been rejected for the following reasons.
it does not conform to the street alignments provided by the city council,
a georeferenced topographic study was requested and not supplied,
it doesn't have the minimum surface area for gardens,
the compliance of the "retranqueos" (boundary distance) cannot be verified,
the chosen carpentry colour is not allowed,
the perimeter walls of the plot are missing; compliance with the regulations cannot be verified.
Alejandro asked us to define all the changes we wanted so he could re-define the "proyecto básico" for re-presentation to the city council in Yaiza.
We heard that most of the projects presented - around 95% - have at least one deficiency, but in most cases this doesn't usually have an impact on housing. But in this project from Elsa Armas there were several deficiencies that are not very common.