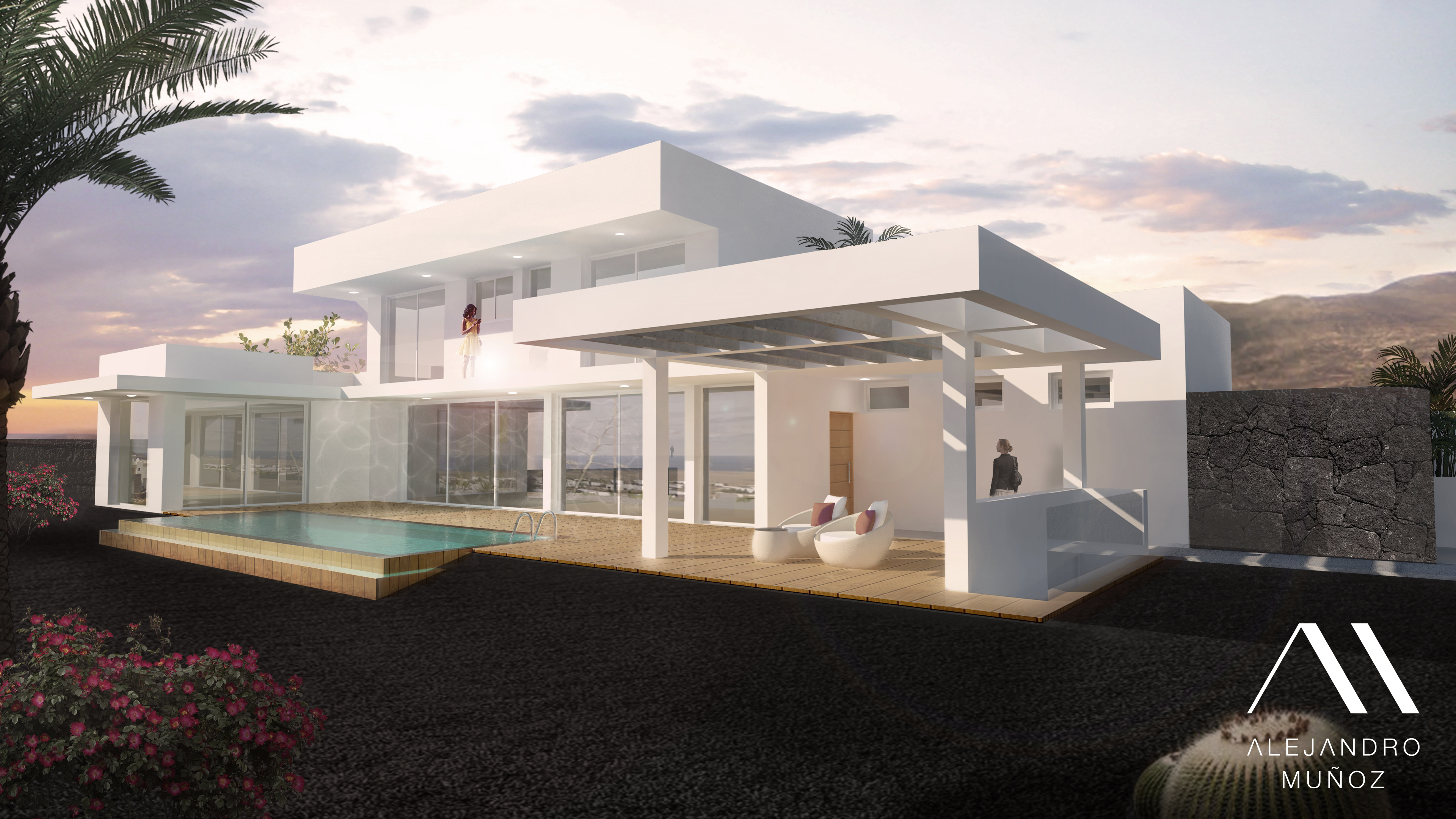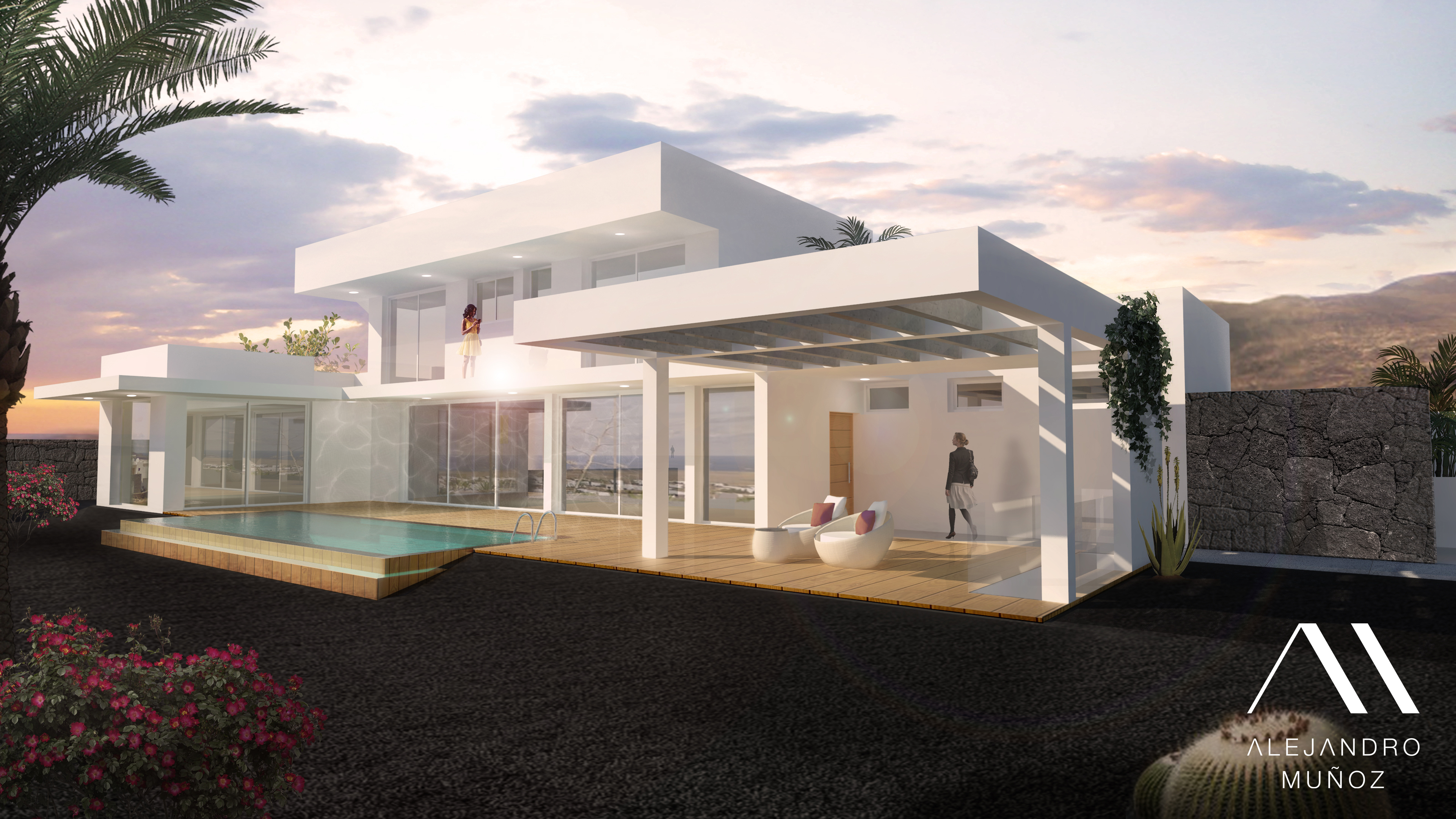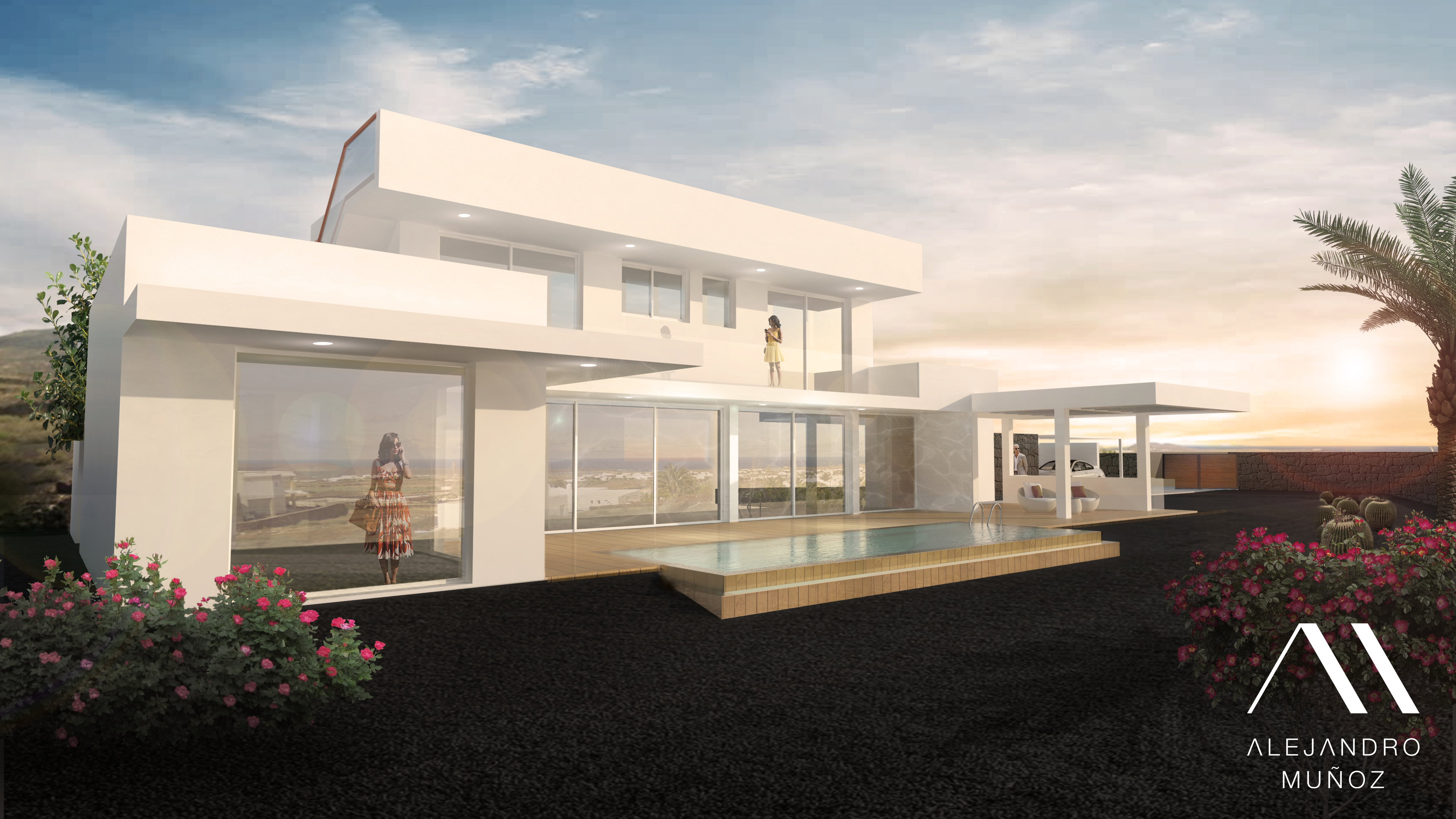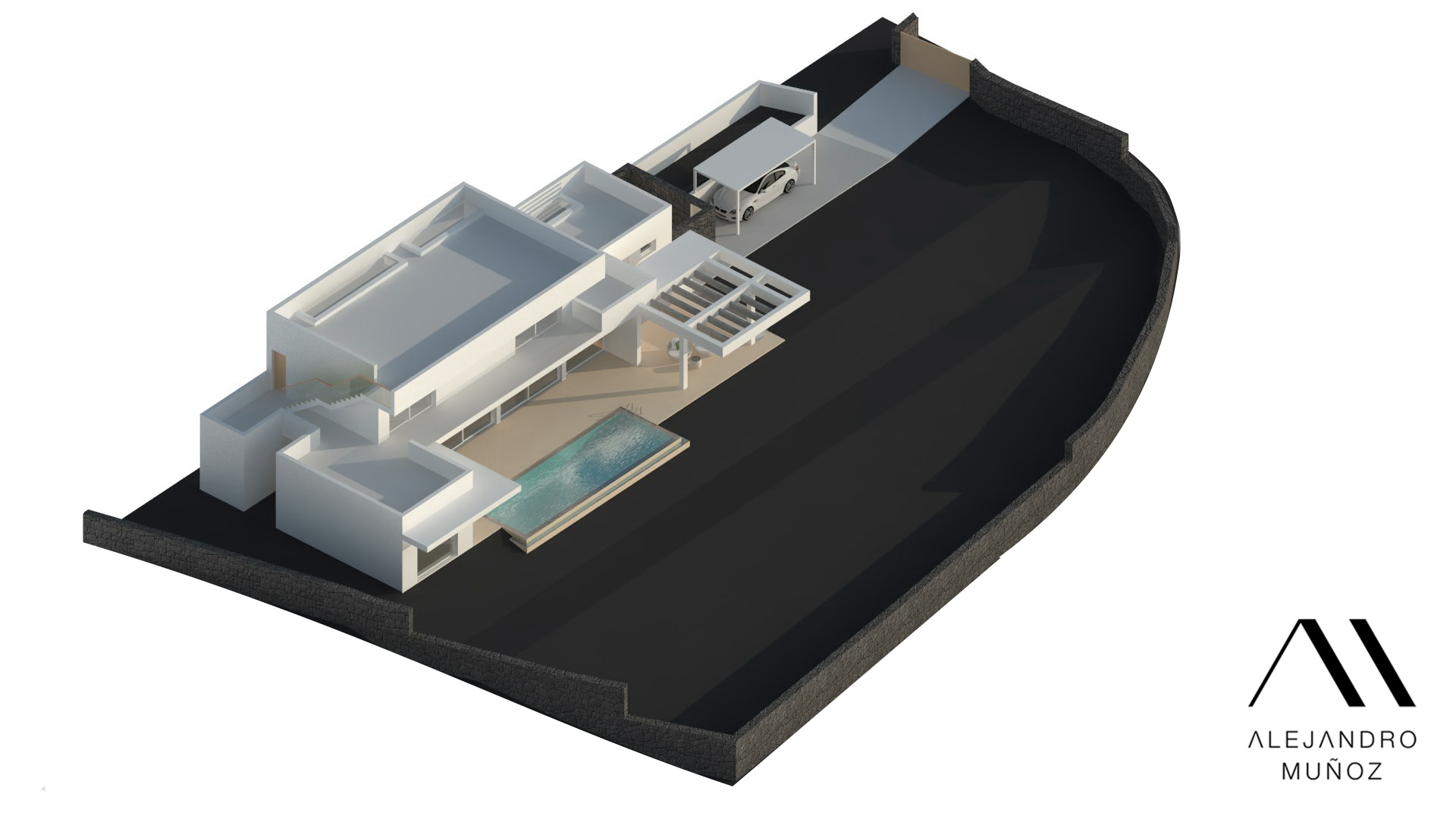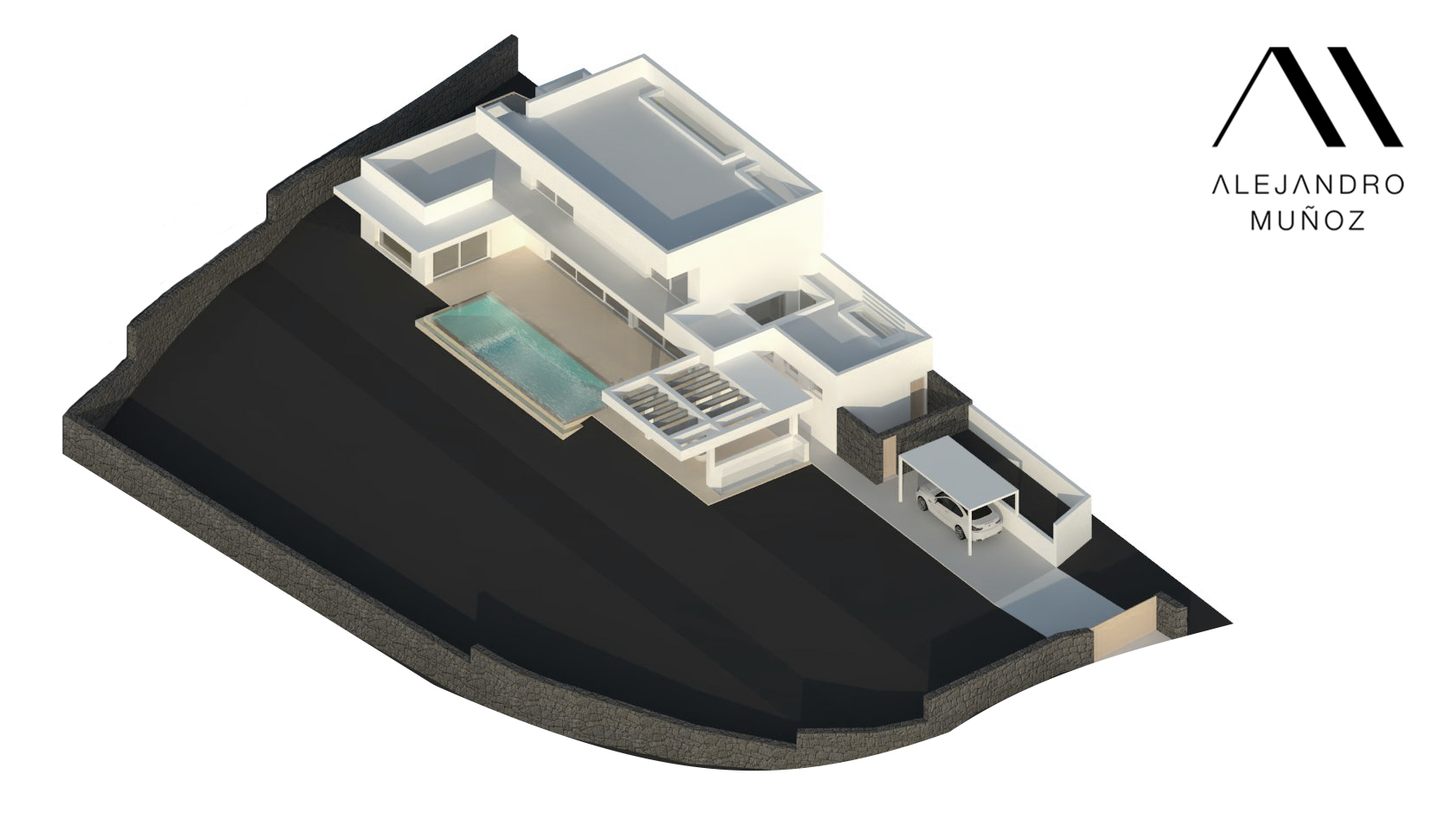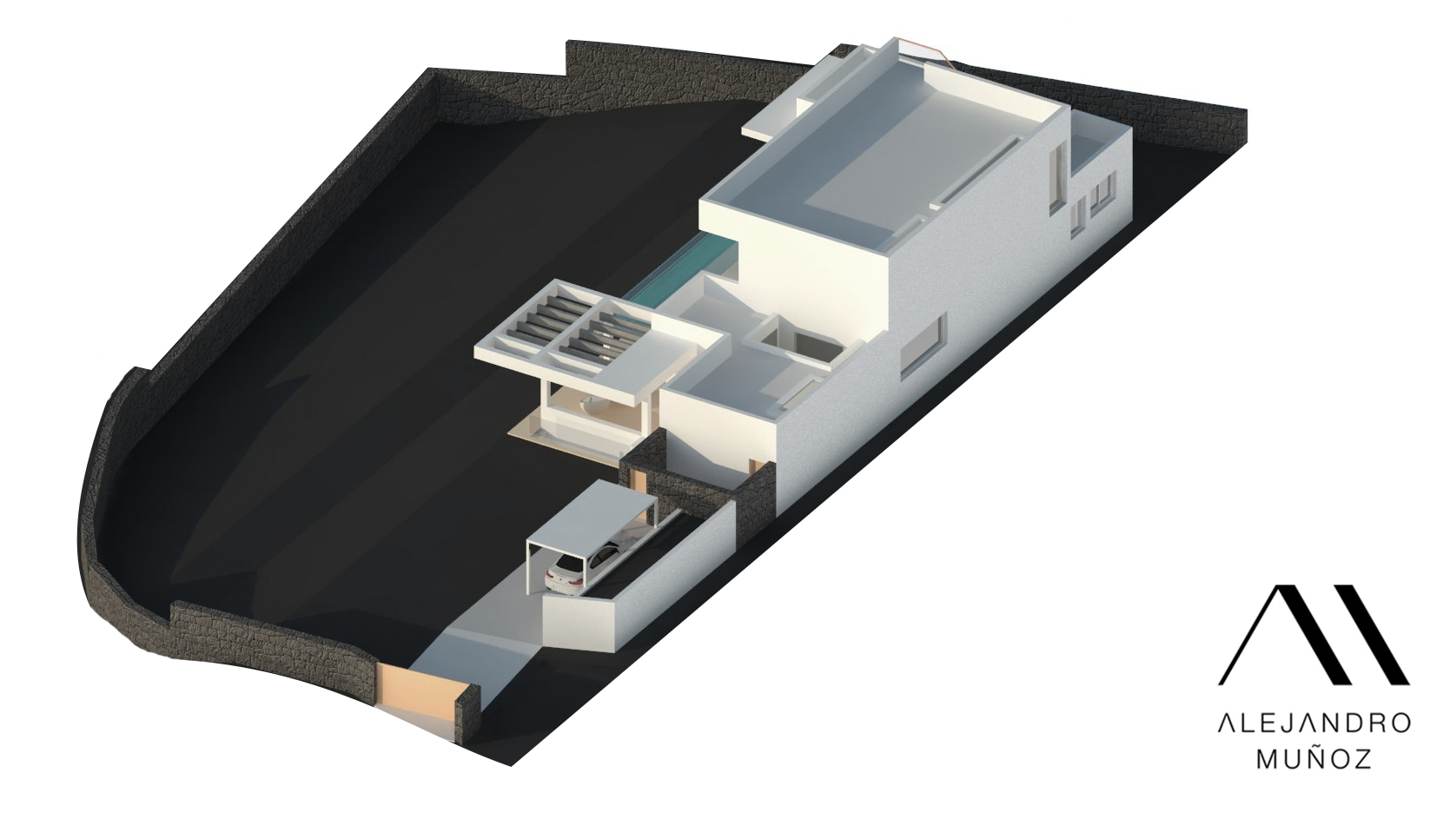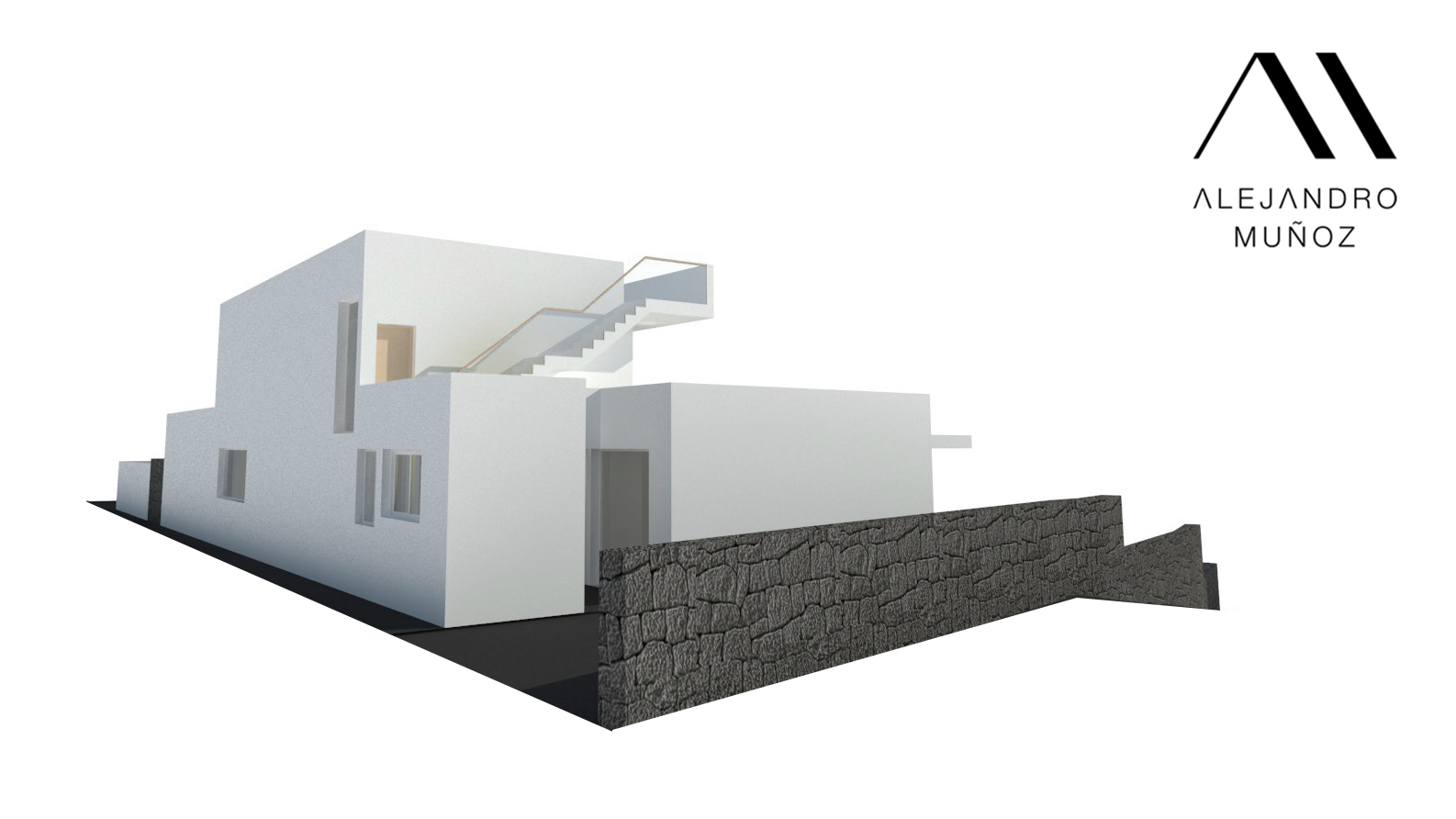 May 2020 – 1
Here's the next lot of 3D and standard images that Alejandro sent us on the 15th of May 2020 after a lot of mails to and fro and another long video conference.
Basically we needed more shadow space on the terrace. So Alejandro came up with this idea of a pergola above a large part of the southern end of the terrace near the staircase down to the machine room.
And we also needed more terrace space when coming out of the main room. So we moved the pool further away from the house.
There were some other changes but these were fairly minor compared to these two.