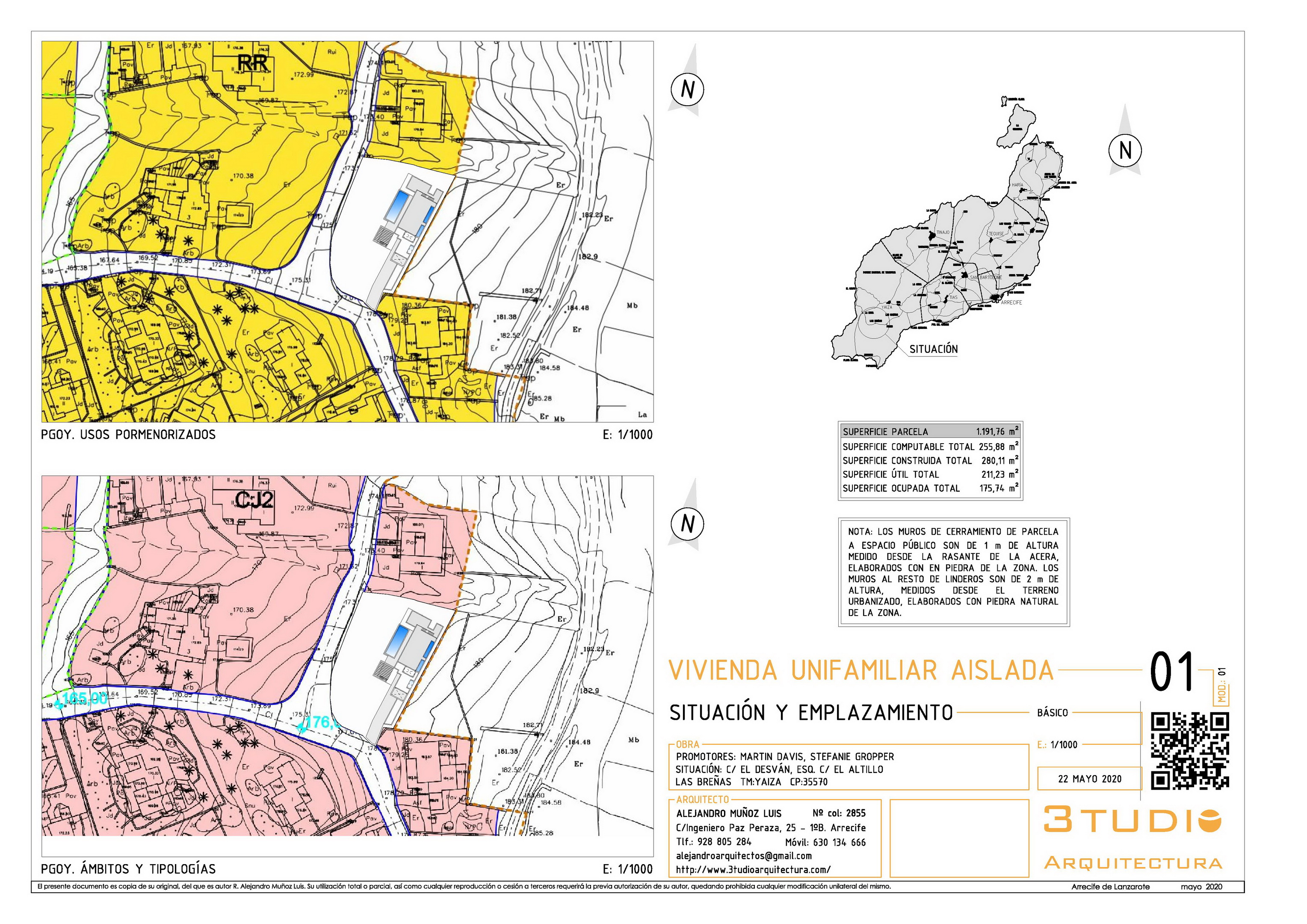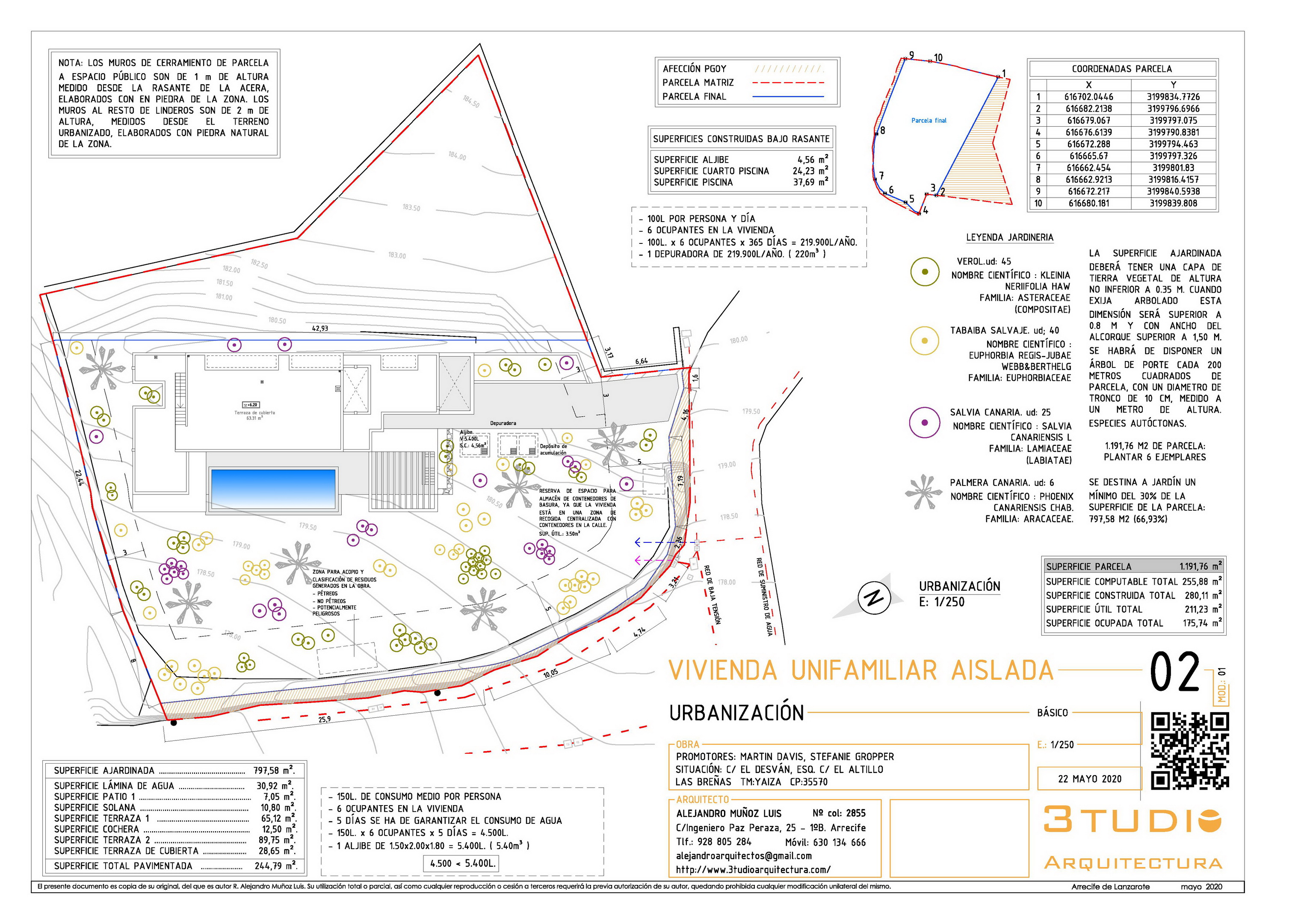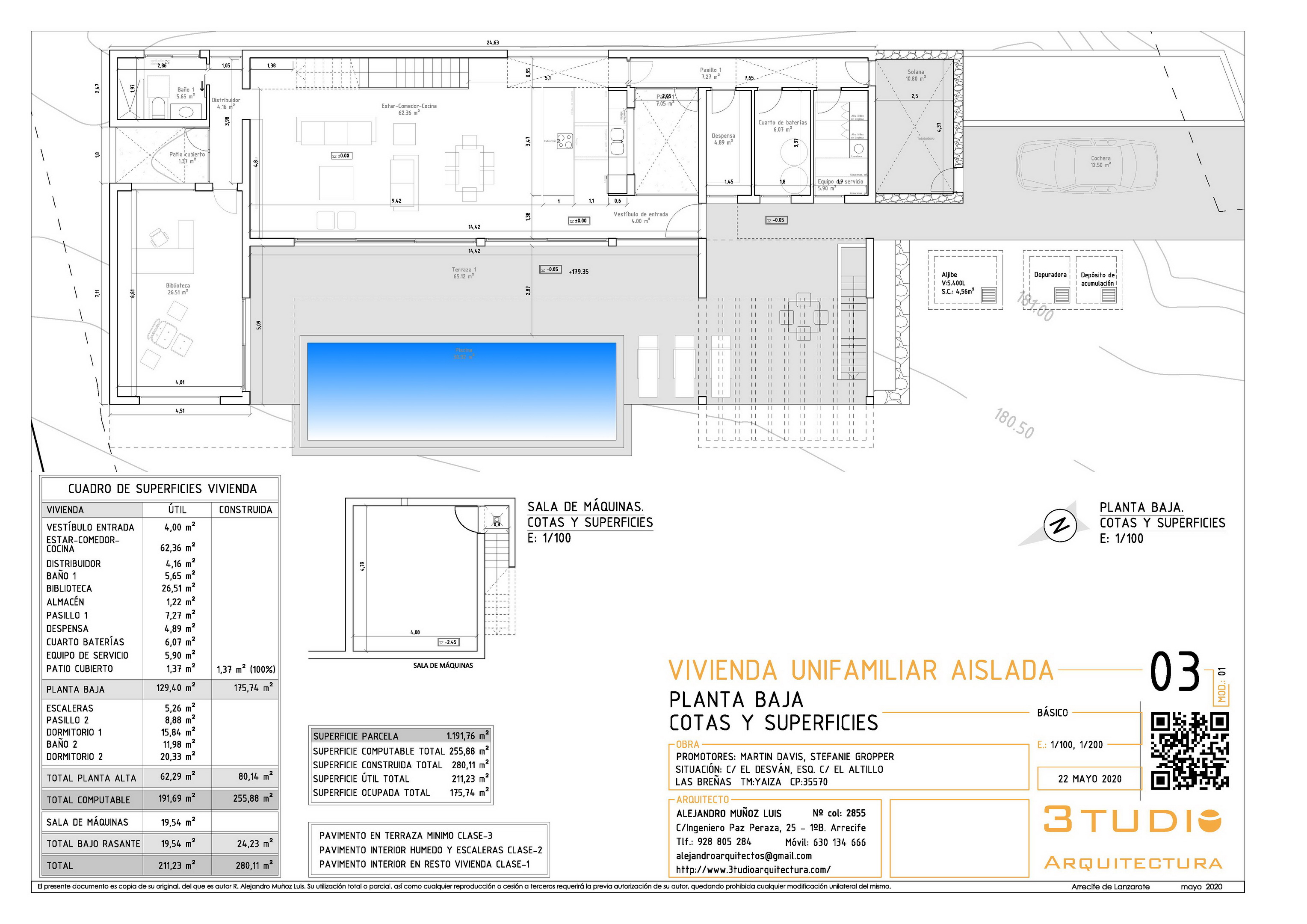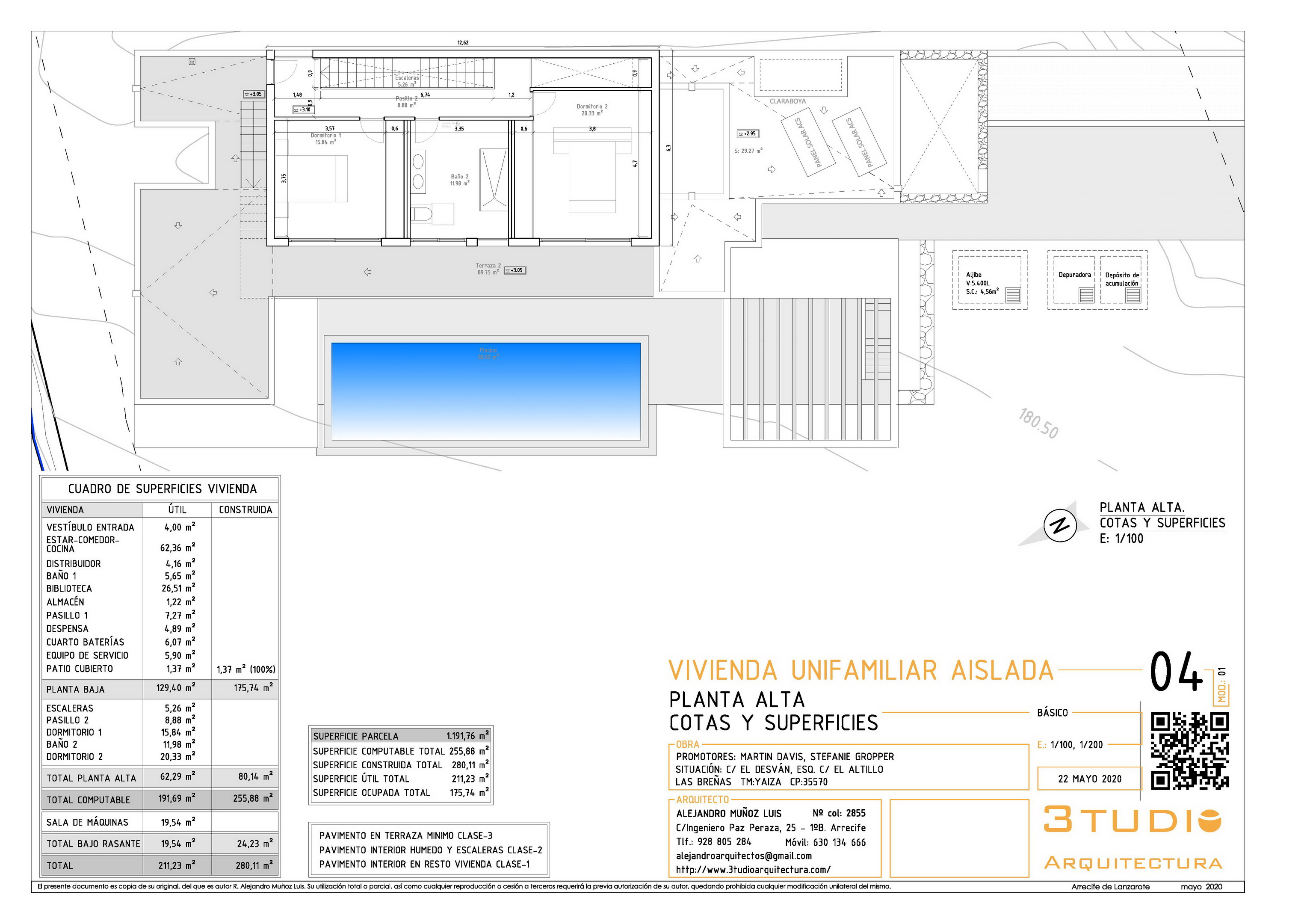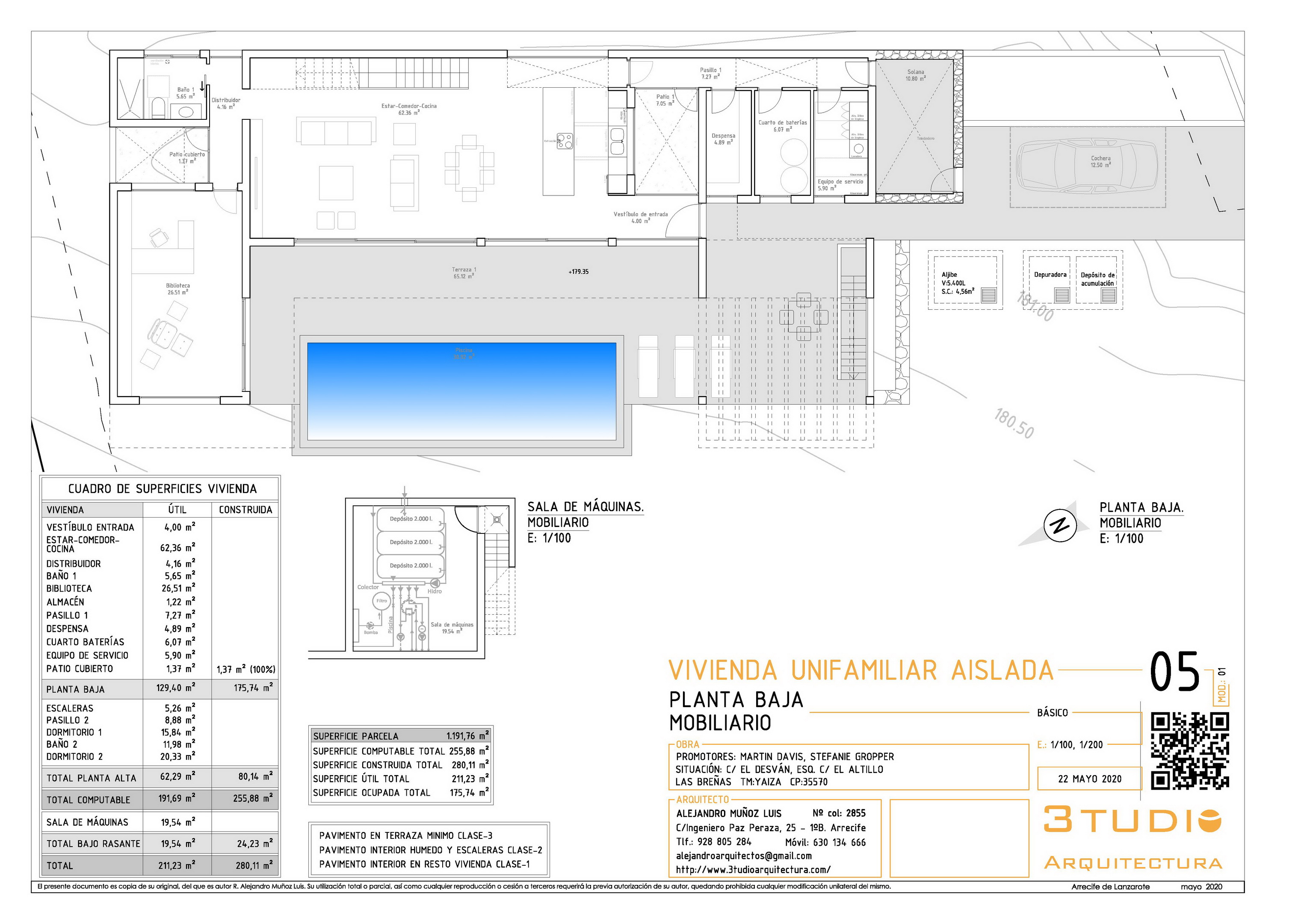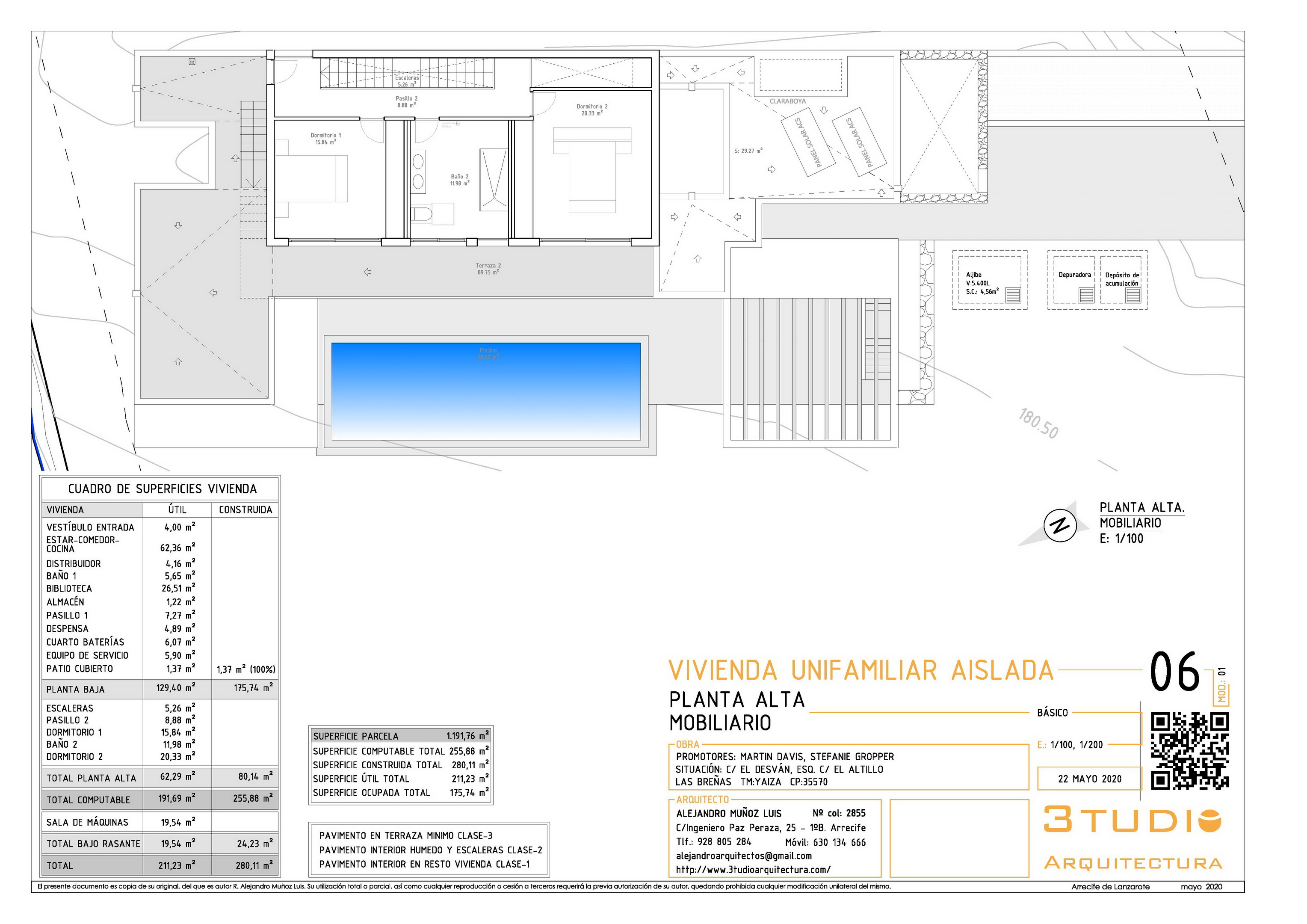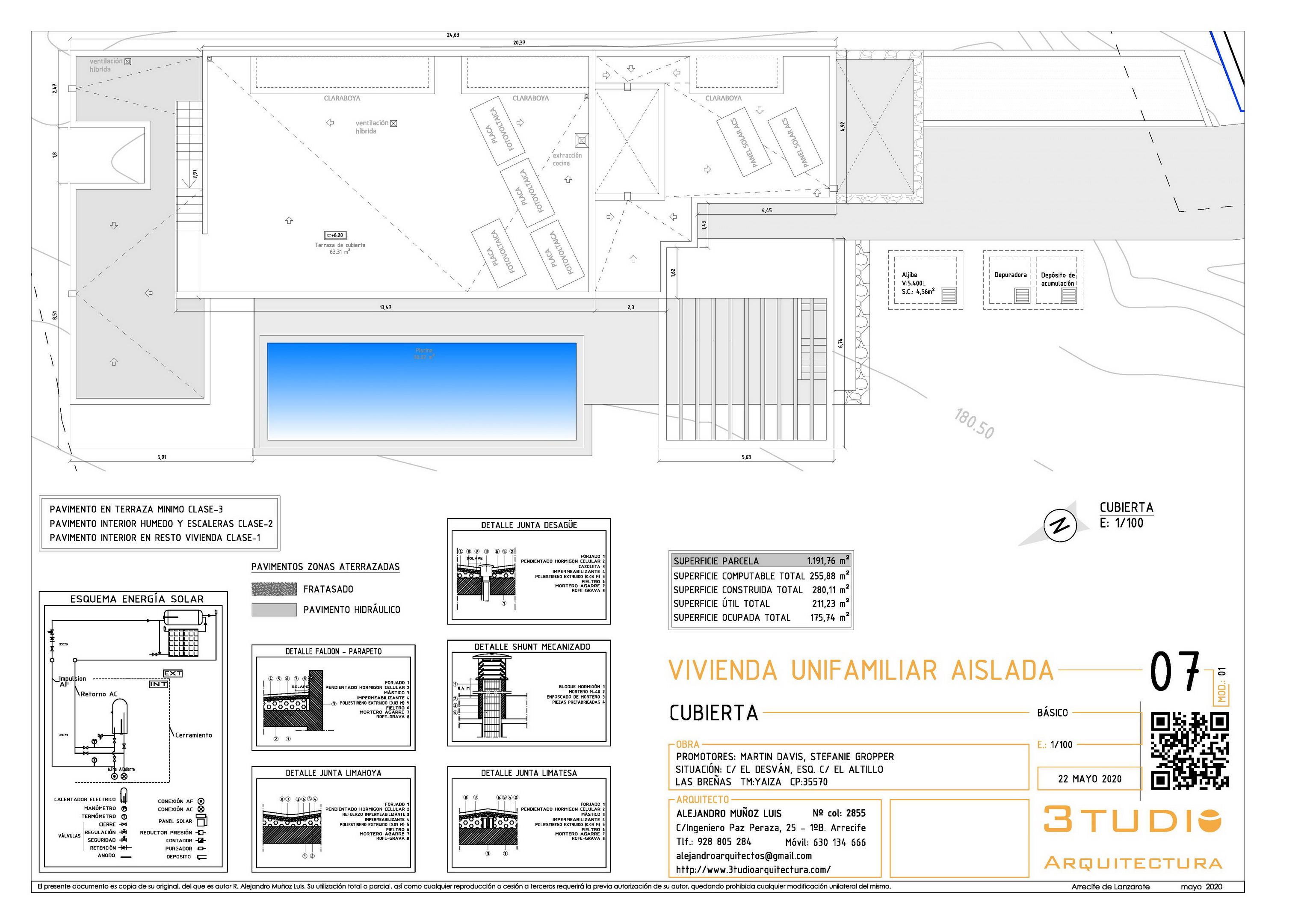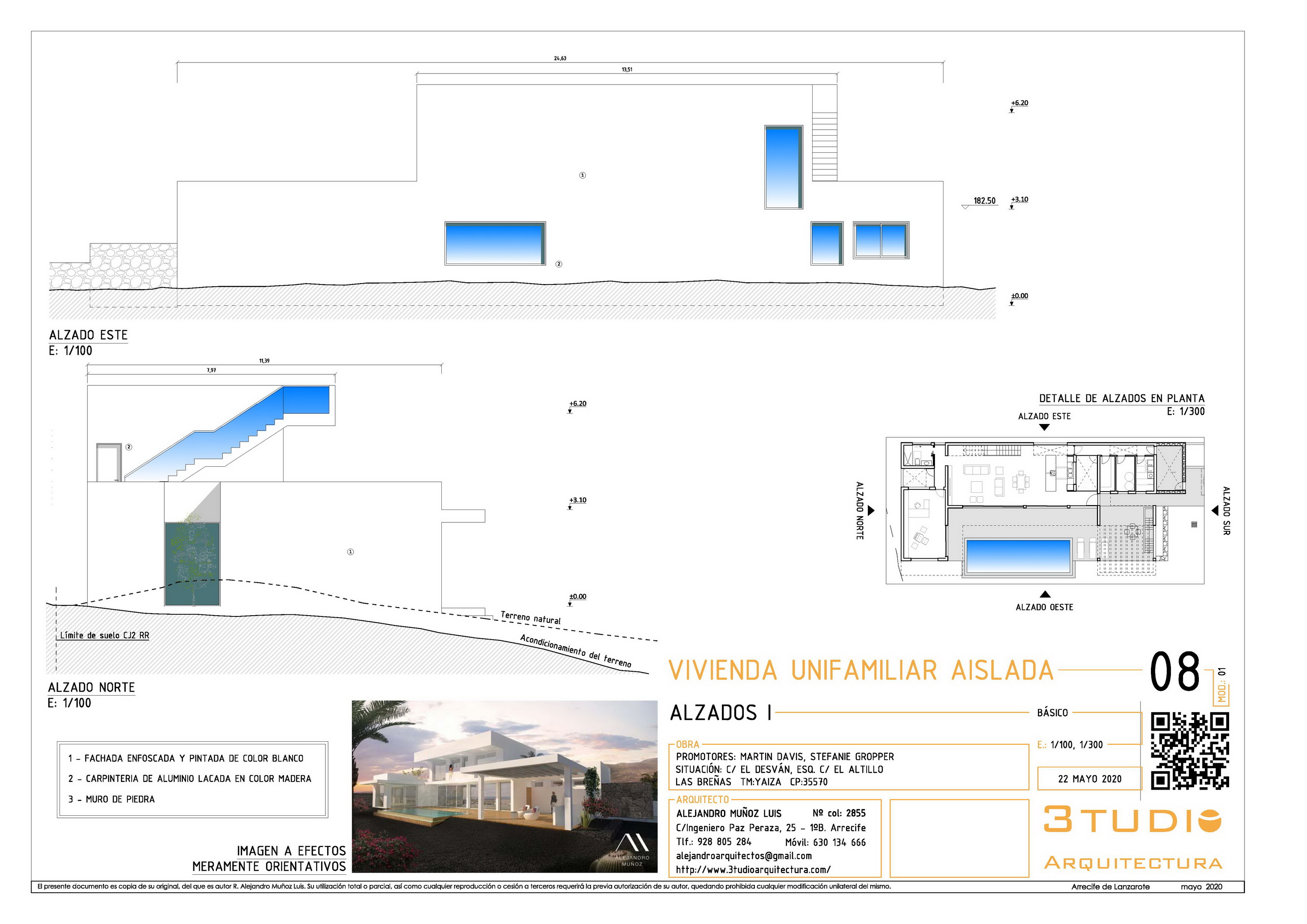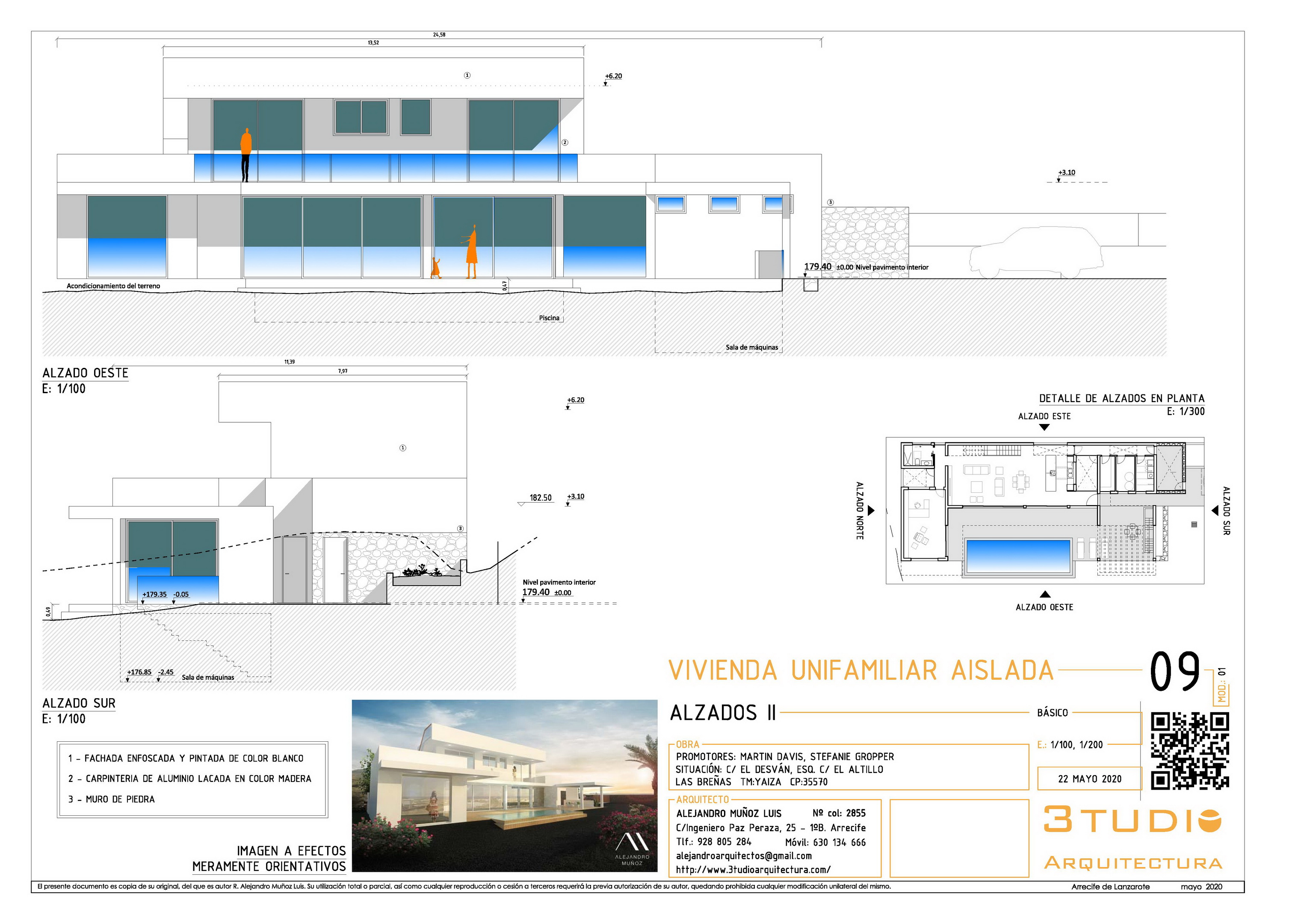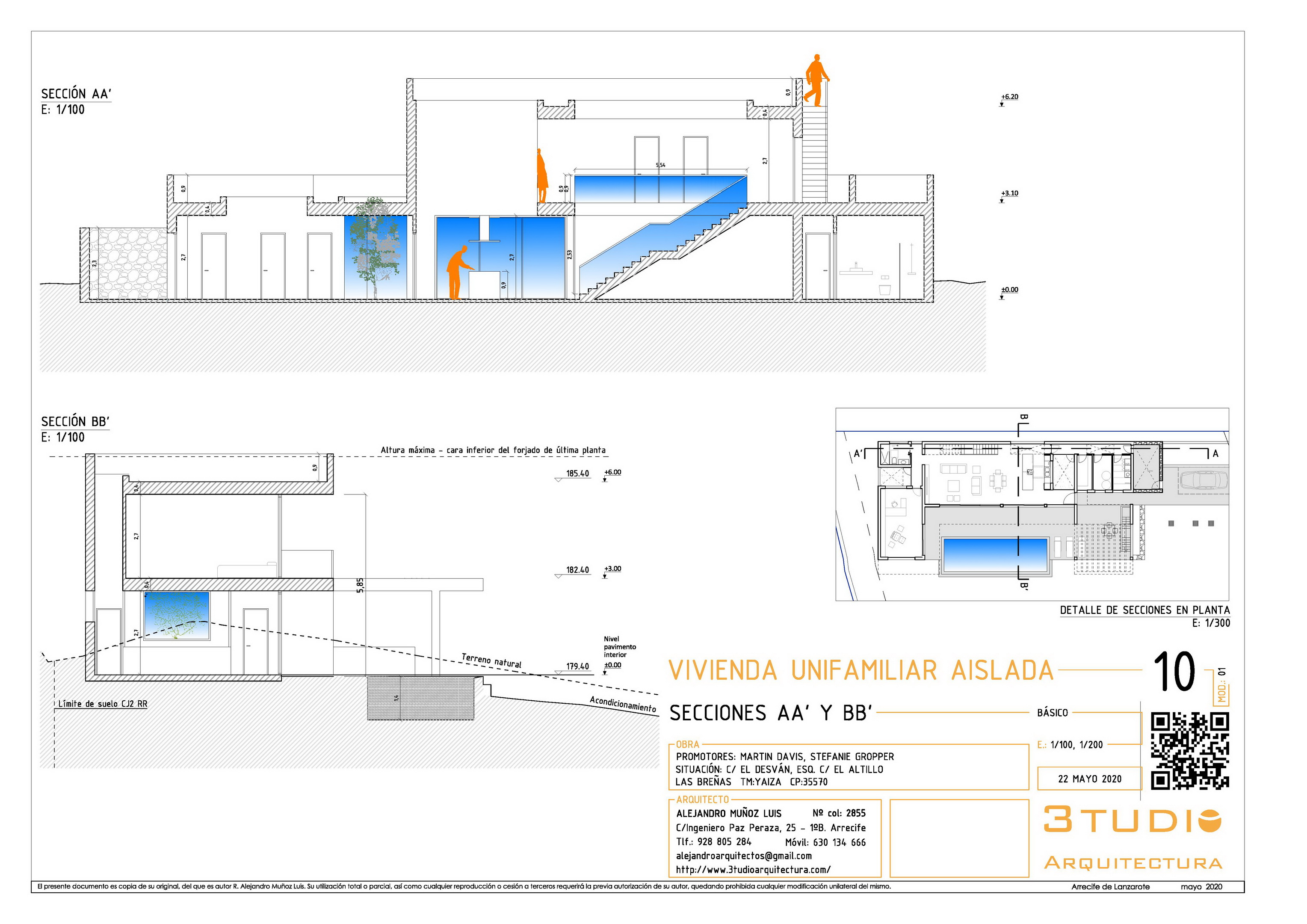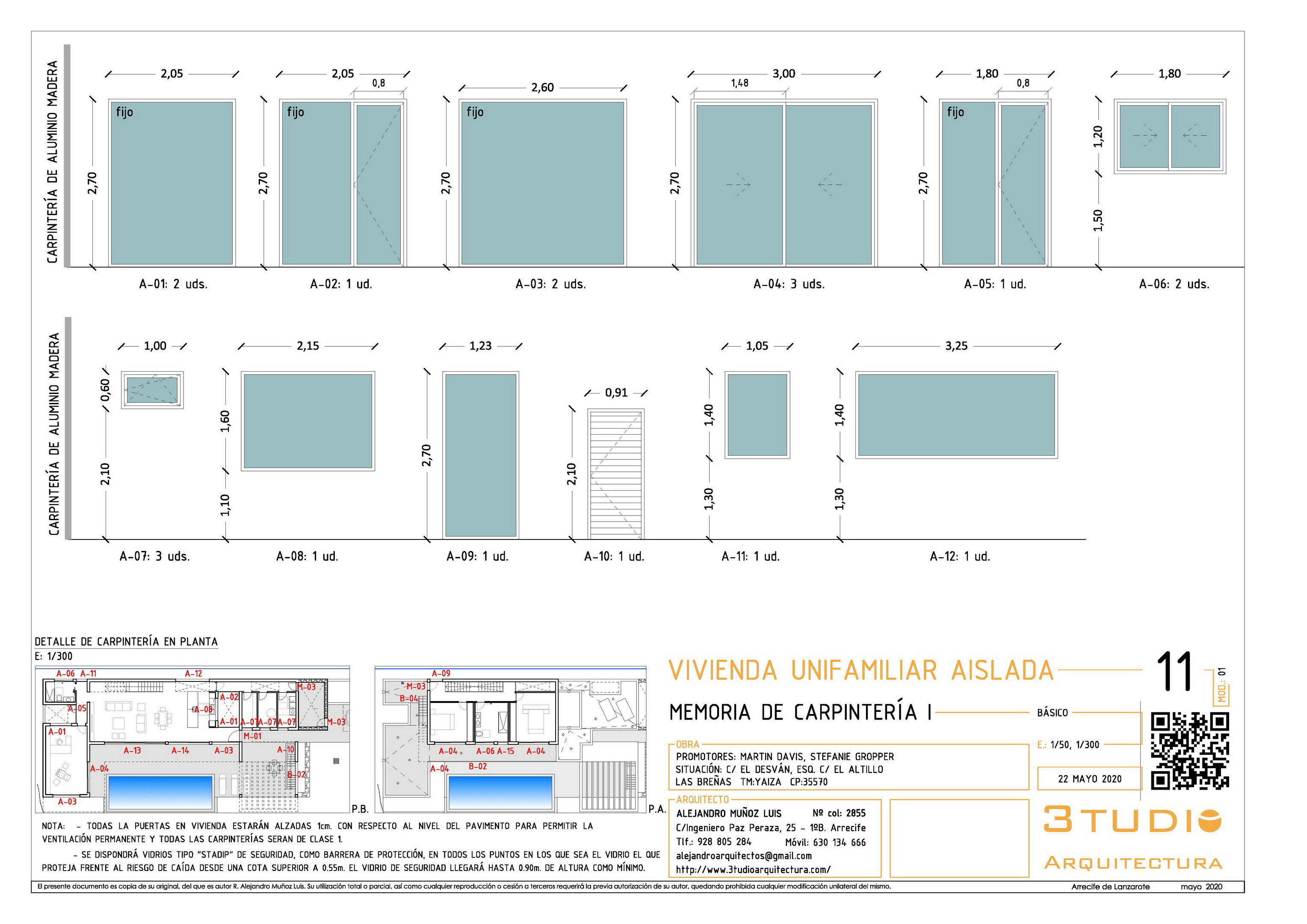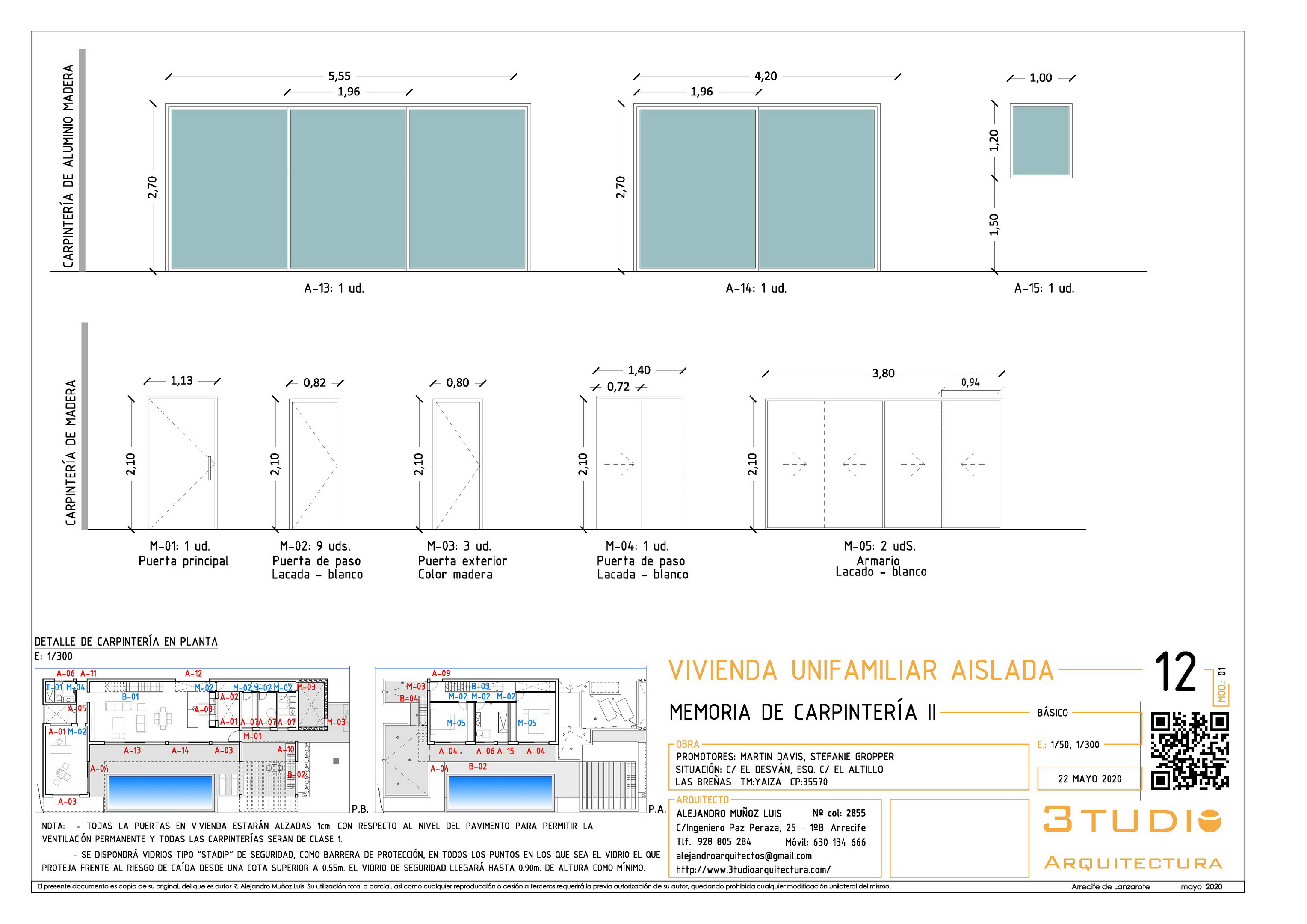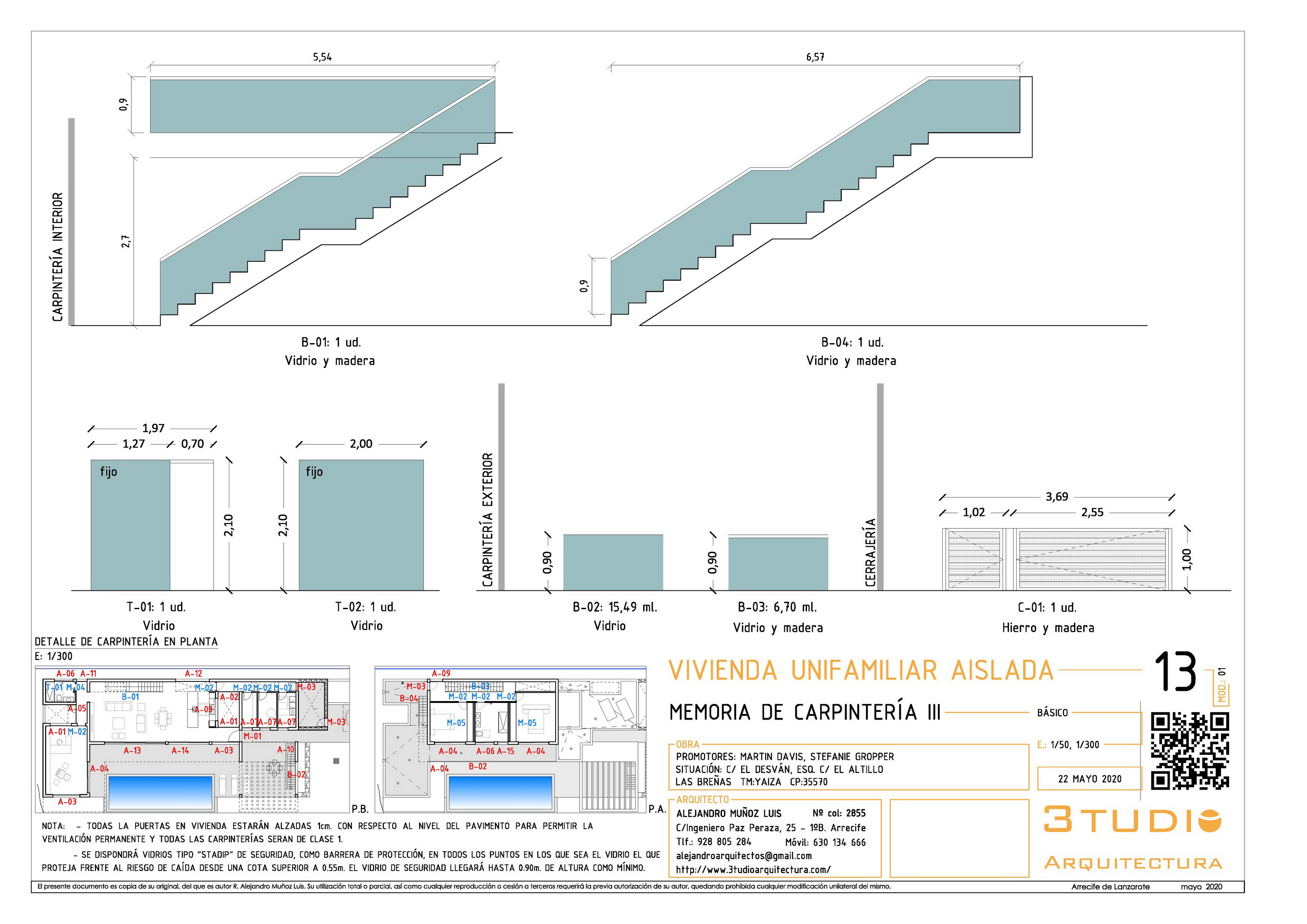 May 2020 – 3
On the 28th of May 2020 we got a mail from Alejandro saying his office had just re-presented the "proyecto básico" to the city council in Yaiza.
This is an 85-page pdf file.
I converted the last 13 pages - the plans - to jpg files.
At the beginning of August we heard that the city council will probably finish the appraisal by the end of the month.
We'll see …
…
Well. I was too hopeful. Towards the end of September we heard the following from our architect:
What appears in the deed has nothing to do with what is defined in the Catastro Office. In the land registry the plot consists of 7,323m2, because the division that is supposed to have been made before the purchase of the land has not been registered. The logical thing is to legally divide the parcel before selling it and register it with the tax authorities. Anyway, I think it has been a succession of consecutive errors … when it comes to regularising the situation of the resulting plot that you bought.
So we'll now see how many years it takes to sort this mess out. Unbelievable.
And when the house is finished we'll see who's liable for damages.