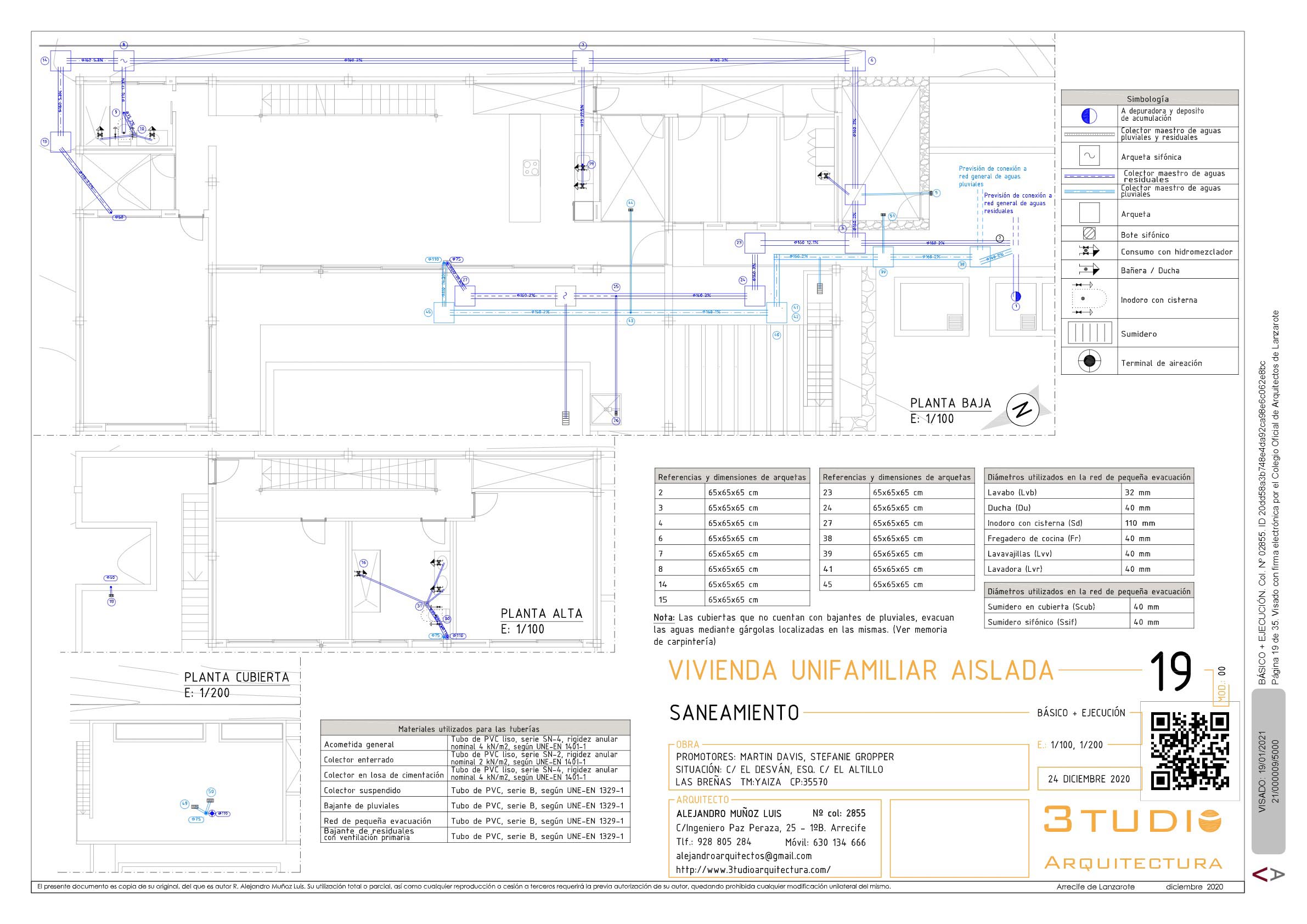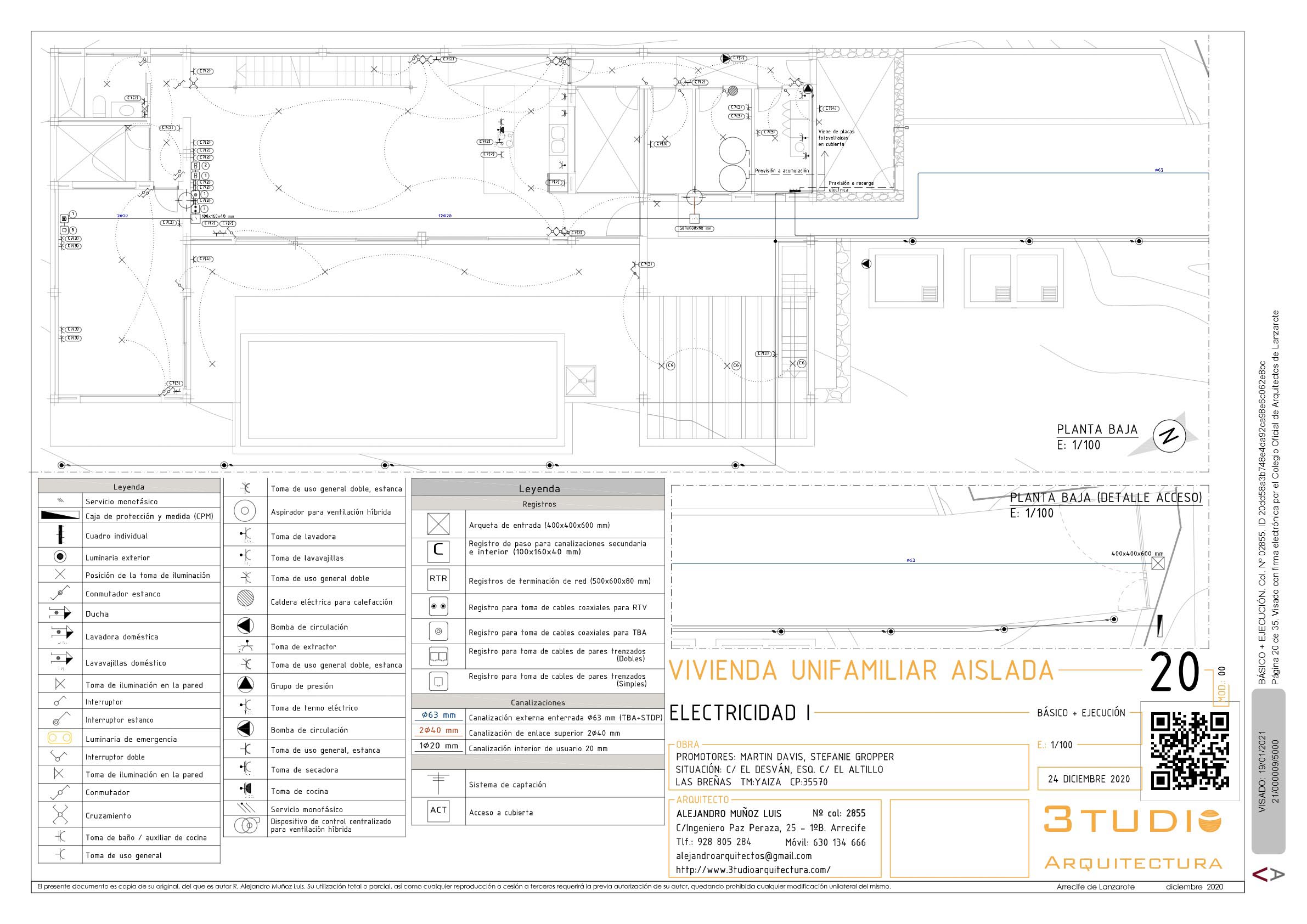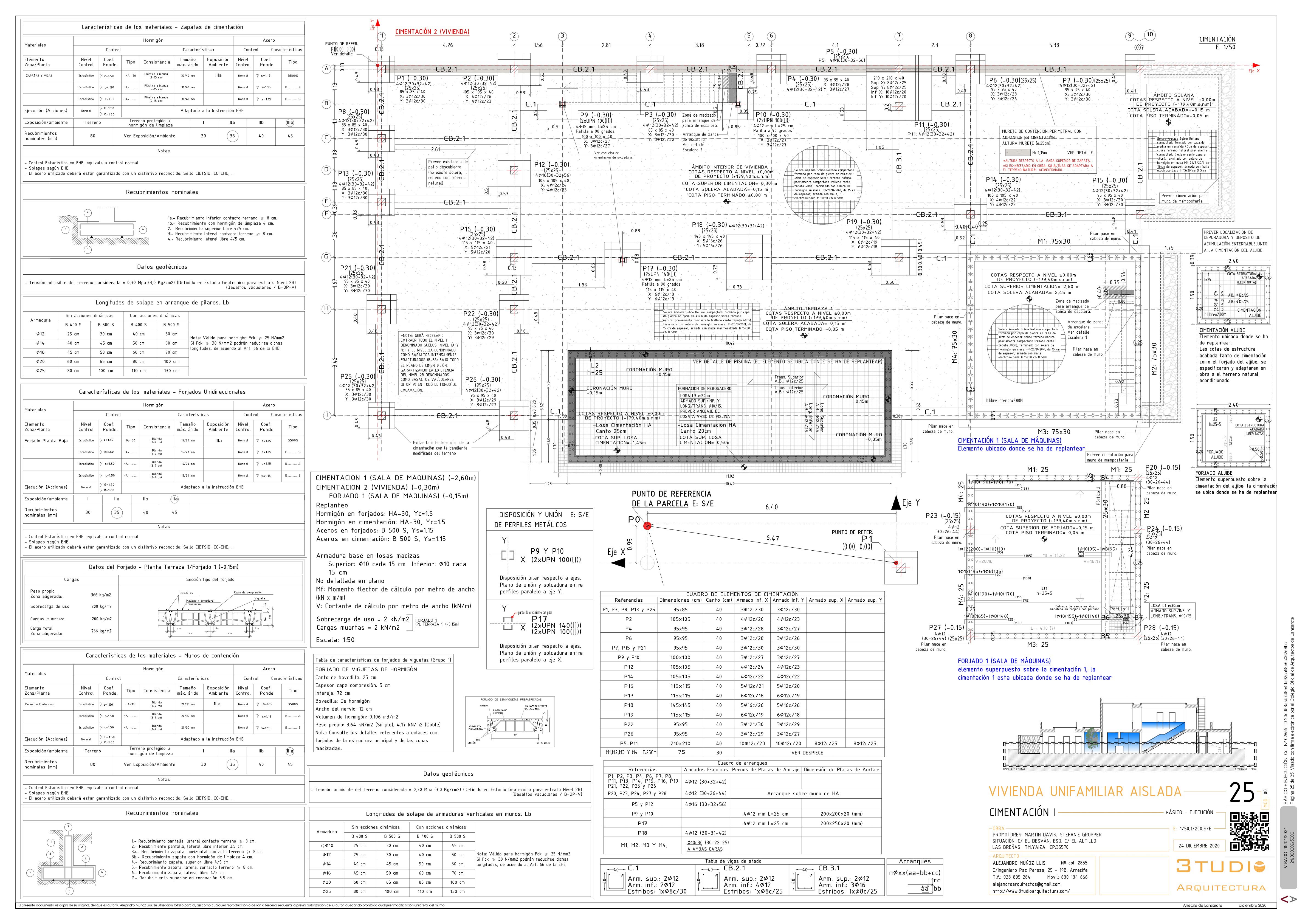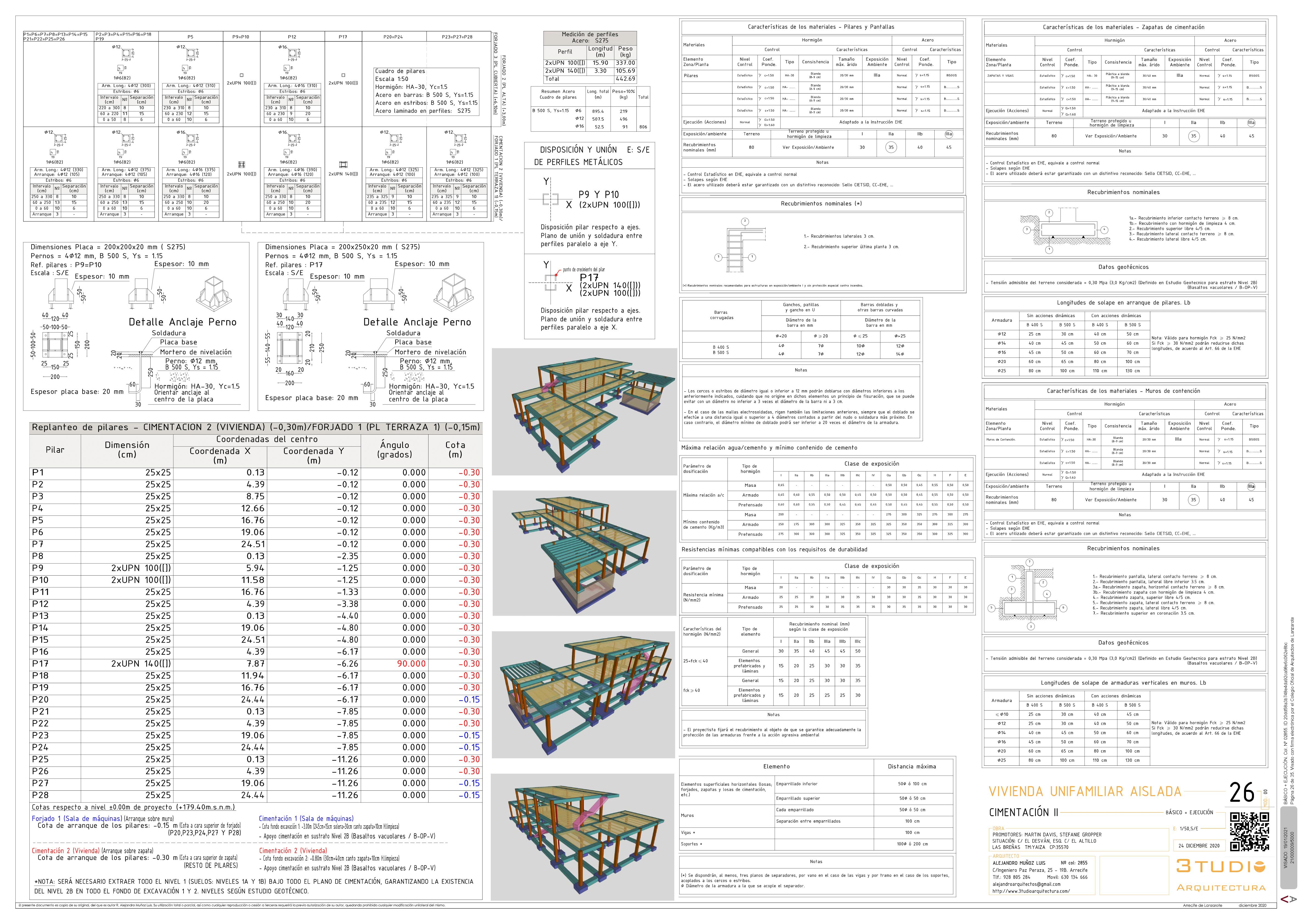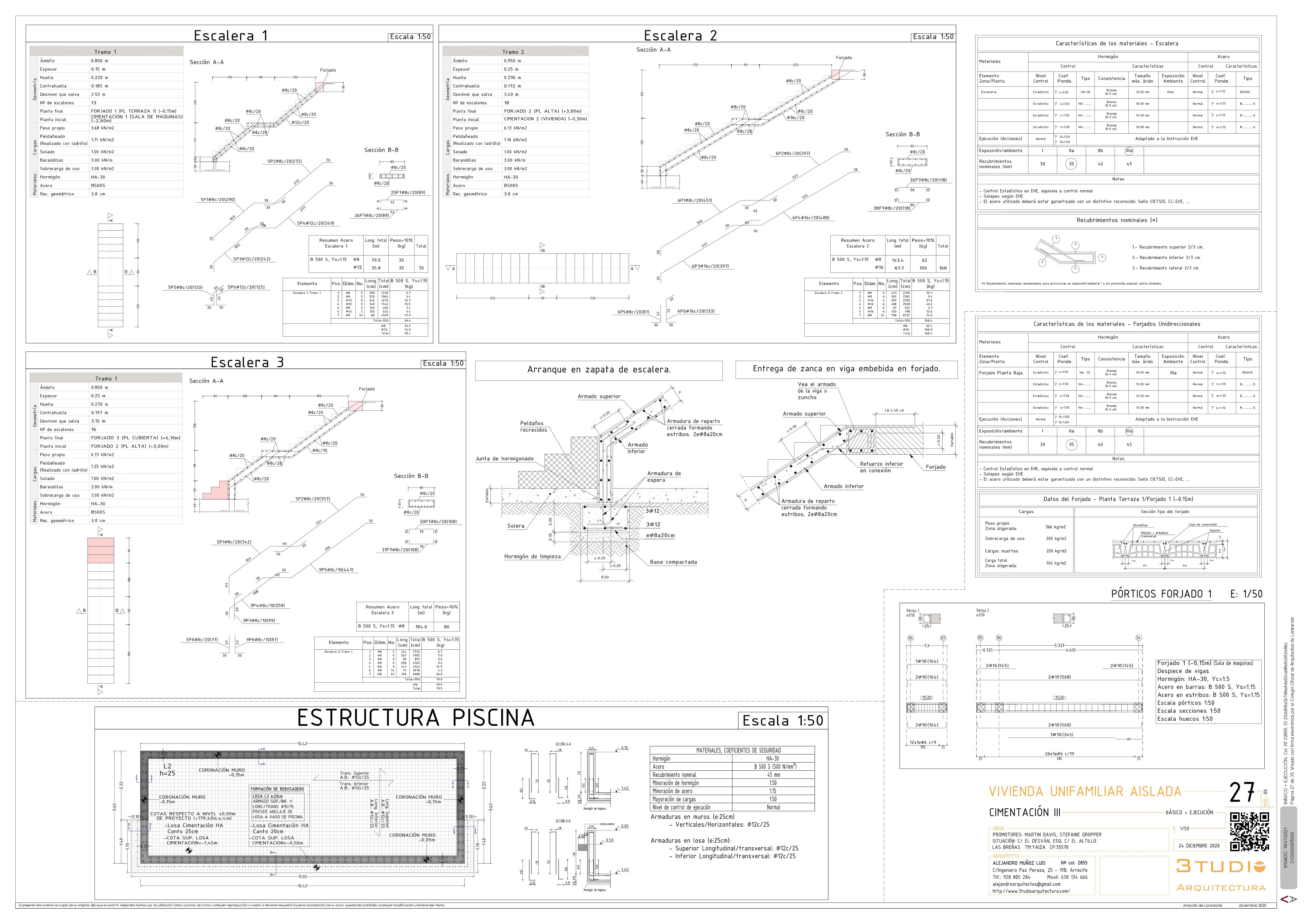 January 2021
On the 21st of January 2021 we got a mail from Alejandro saying his office had just presented the "proyecto ejecutivo" to the city council in Yaiza.
This contains all the information for the building companies and all the detailed plans.
I converted the plans to jpg files and added a few to this gallery: the main sanitation, the electrical plan for the ground floor and 3 mind-bogglingly complicated plans for the foundations.
And I sent all these files to the relevant building companies and to the company doing the lighting design project and the company doing all the internal installation - illumination, hot water solar panel, air conditioning, floor heating, home automation, electricity, telecommunications, plumbing, pool installations and photovoltaic systems.
So now we're waiting for the offers from the building companies and the licence to be granted.