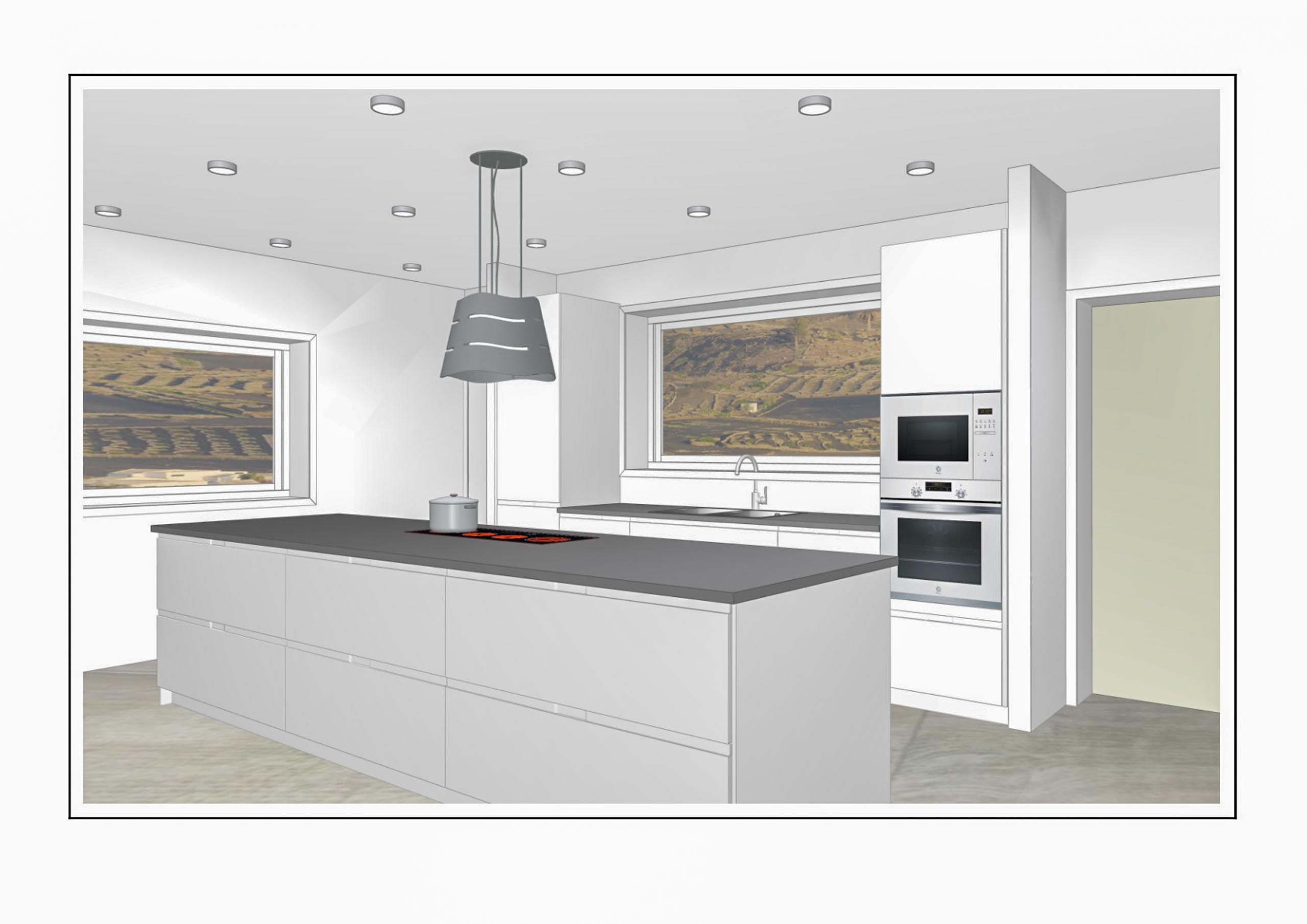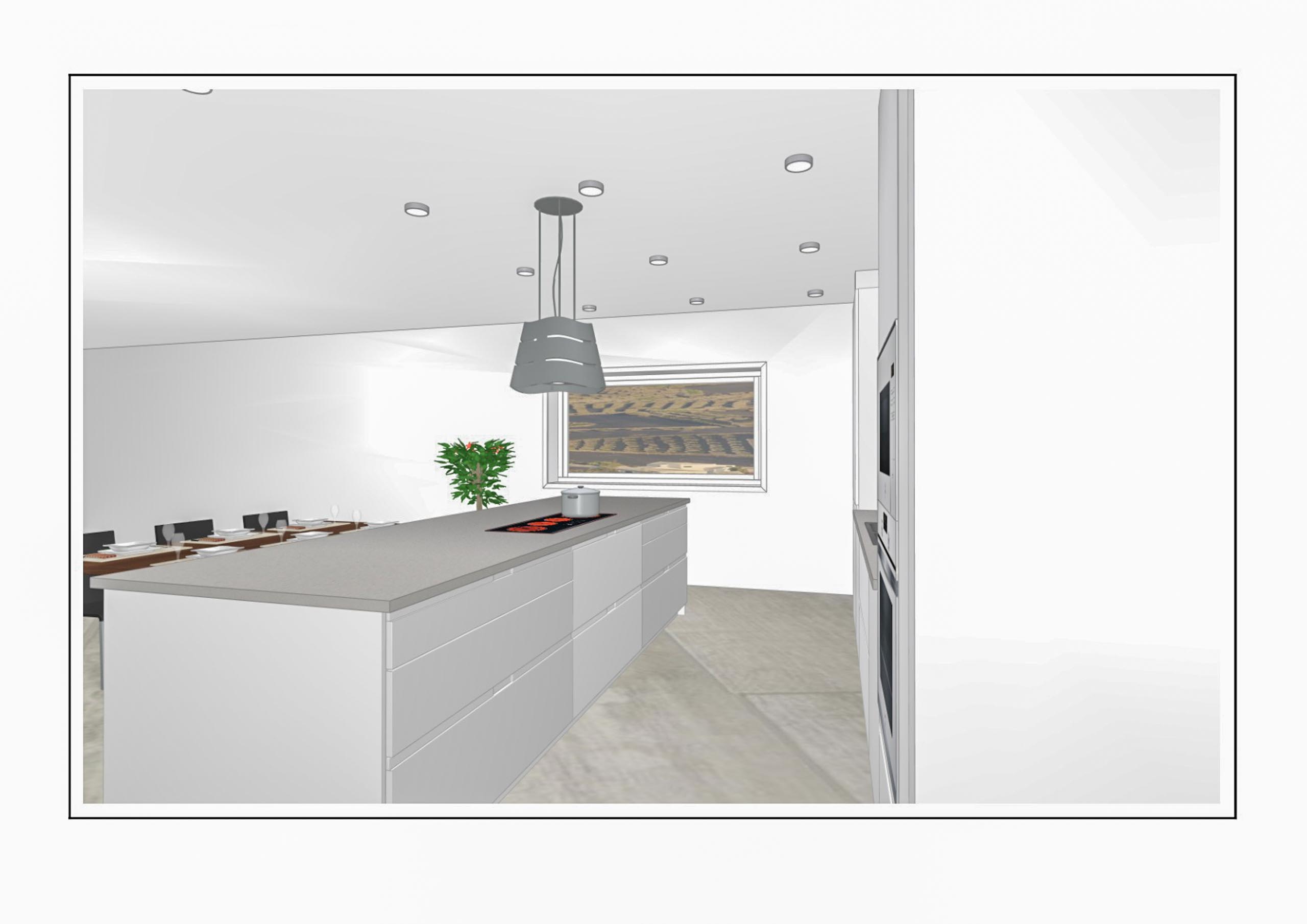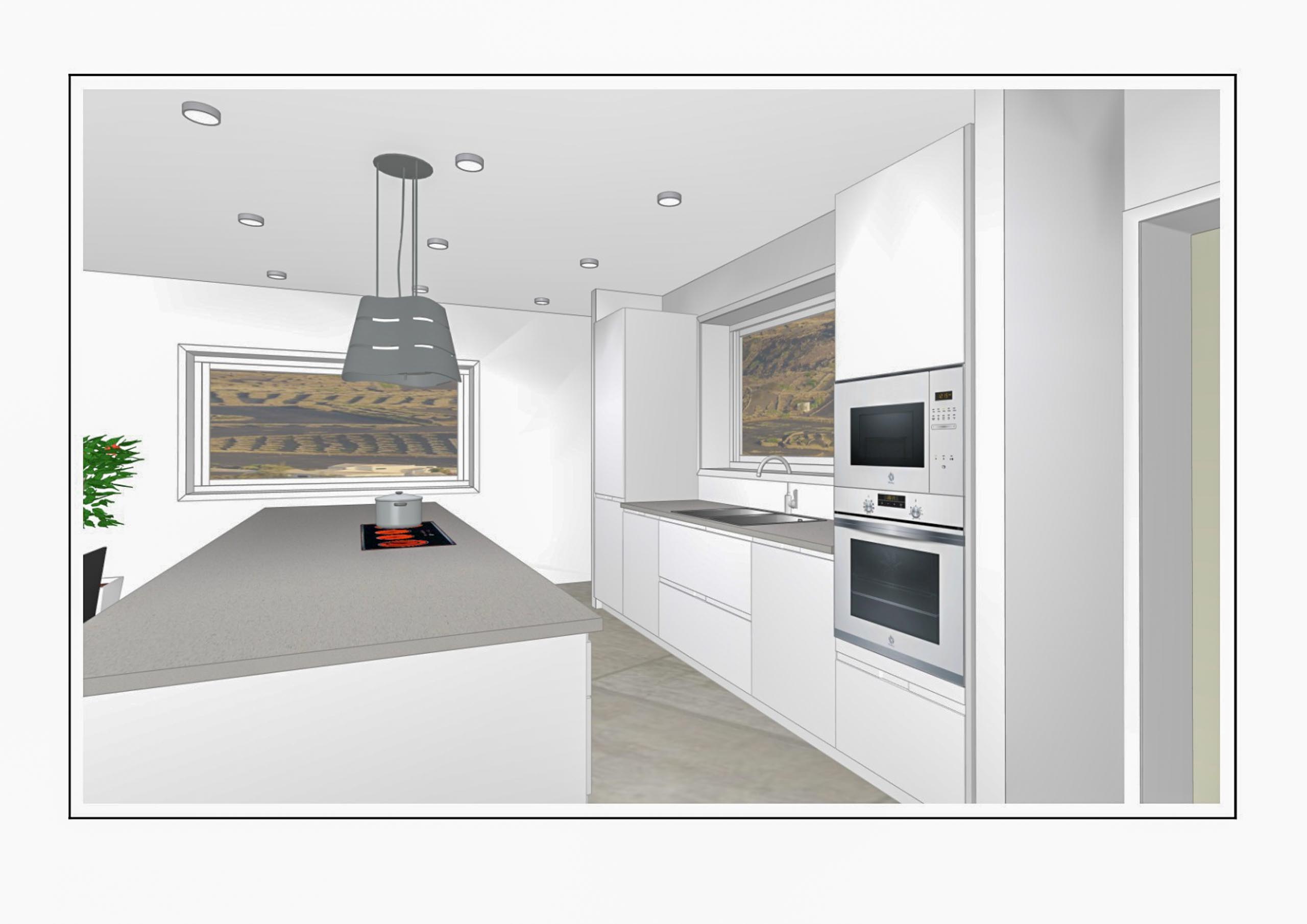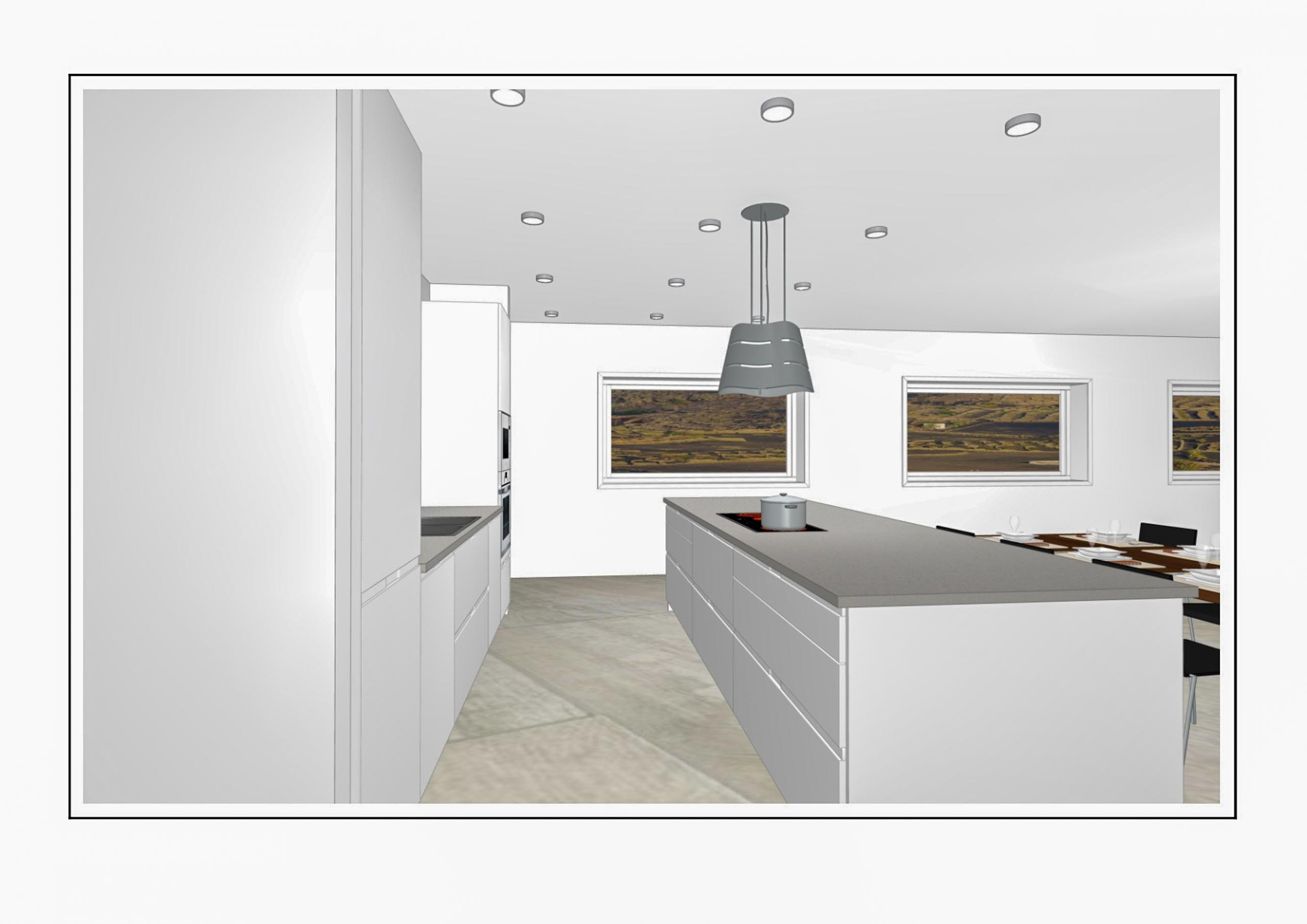 September 2019
Early September 2019 we went to a number of places for things for the house, among quite a few others to Woodstore in Arrecife for the kitchen.
We met up with Isabel Brocal and it didn't take us long to decide on the Santos kitchen.
Isabel sent us a number of plans and offers for NEFF electrical appliances.
We liked the way she filled the windows with typical Lanzarote views and were amused by the light above the island.
We didn't choose the electrical appliances, saying we'd wait until our next visit after the building licence had been granted.
Of course at that time we had no idea that "our next visit" would be delayed for quite a while because of the consequences of the mess created by the first lawyer and the first architect and we'd never heard of Corona viruses.