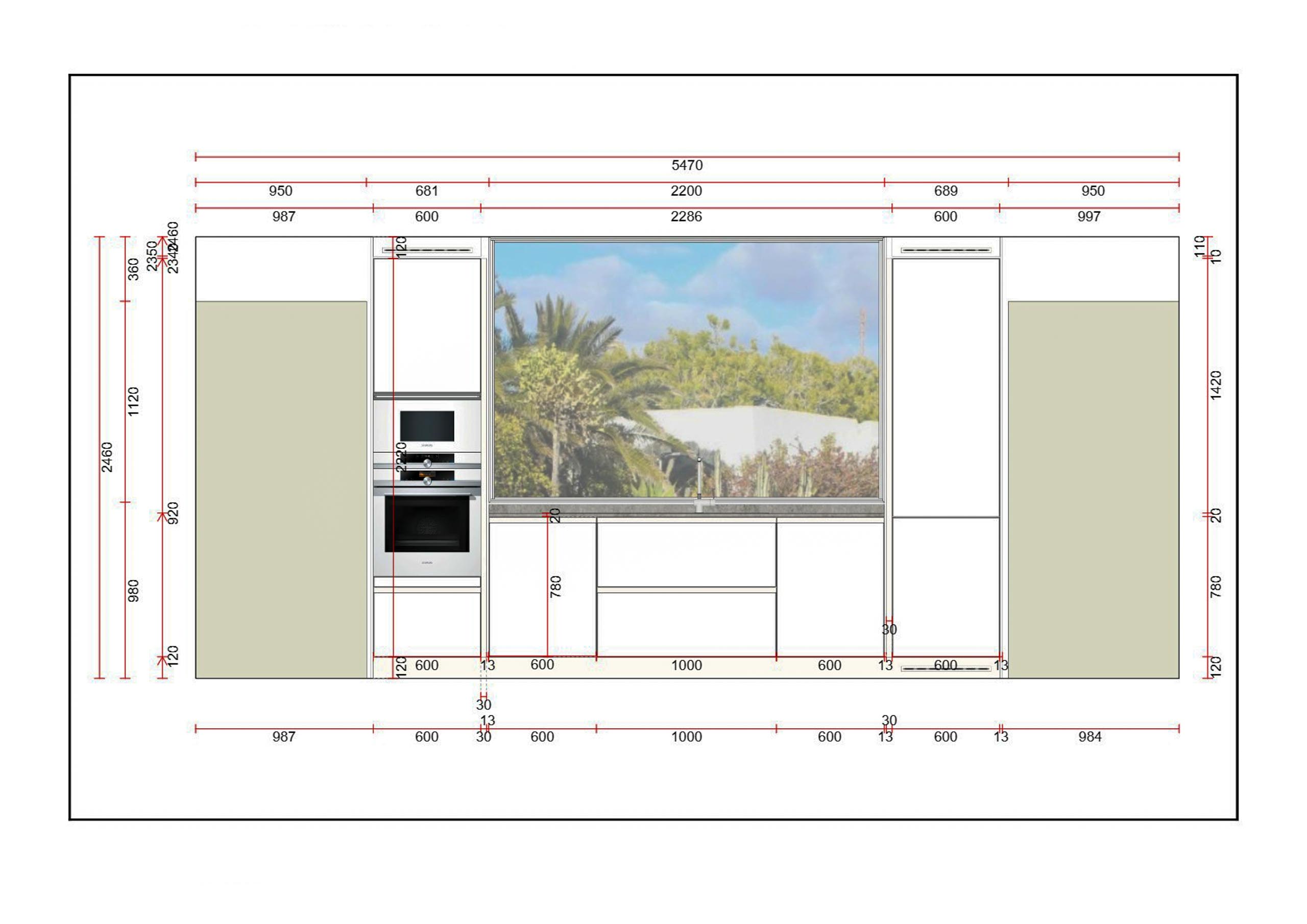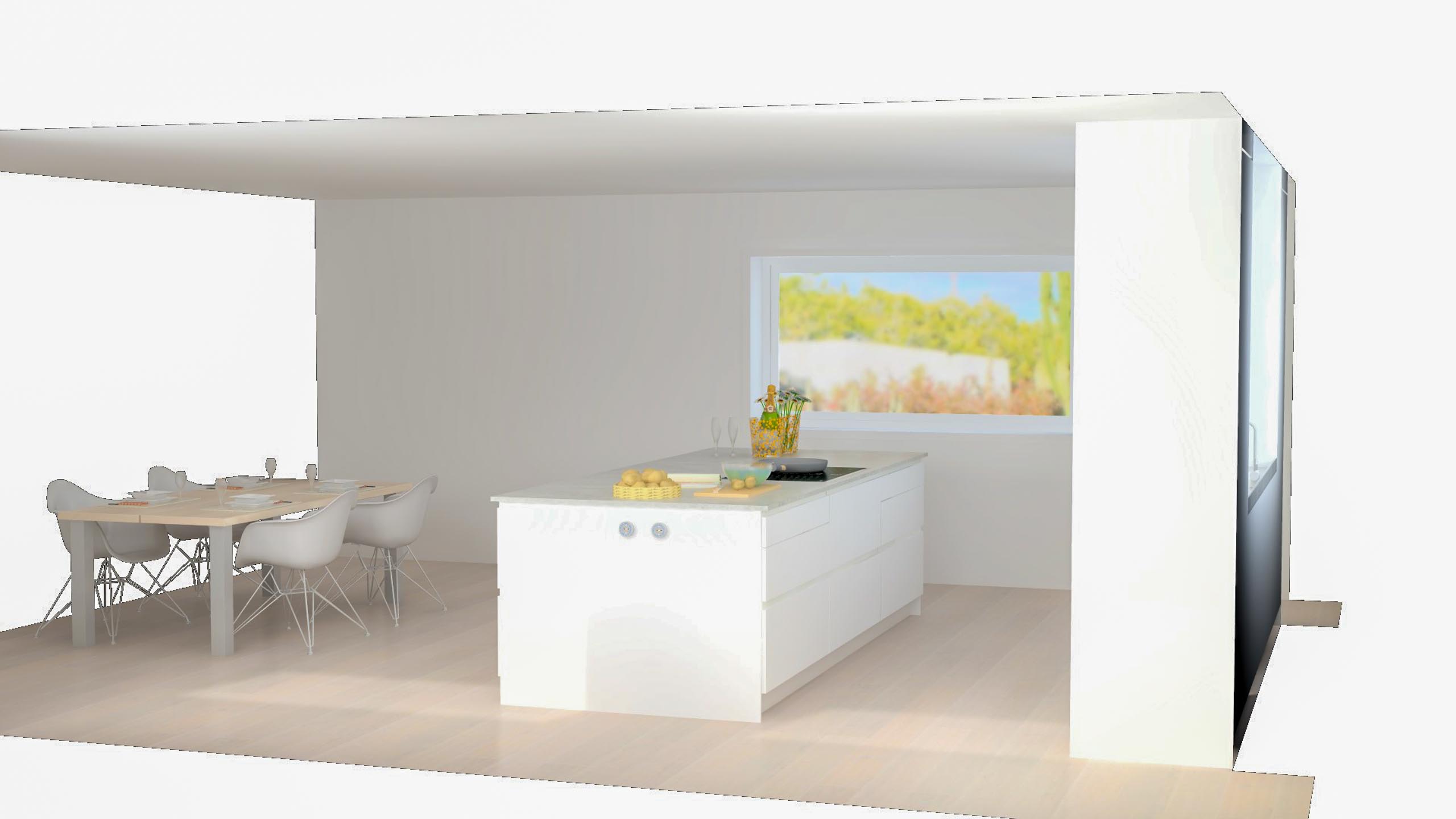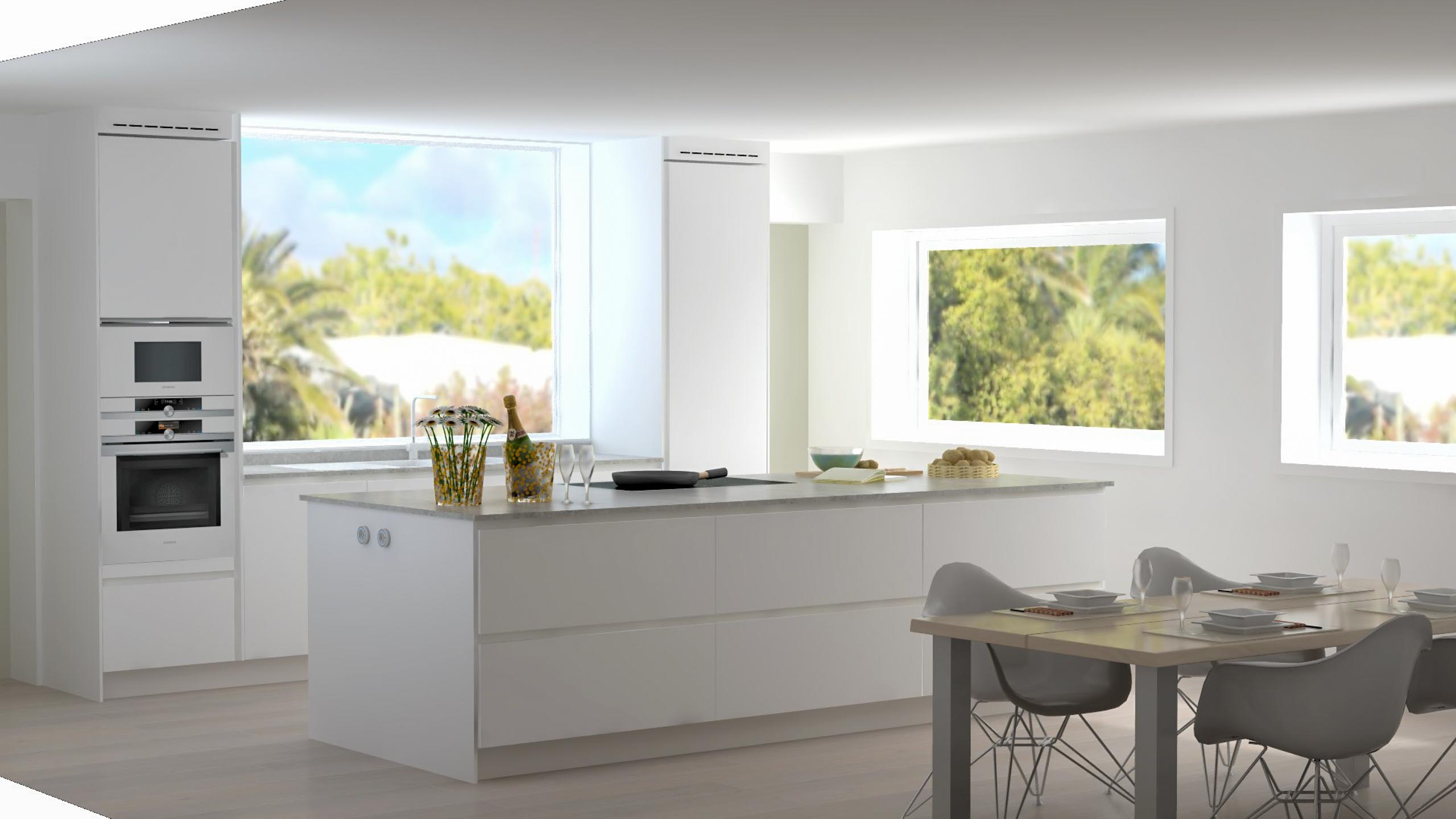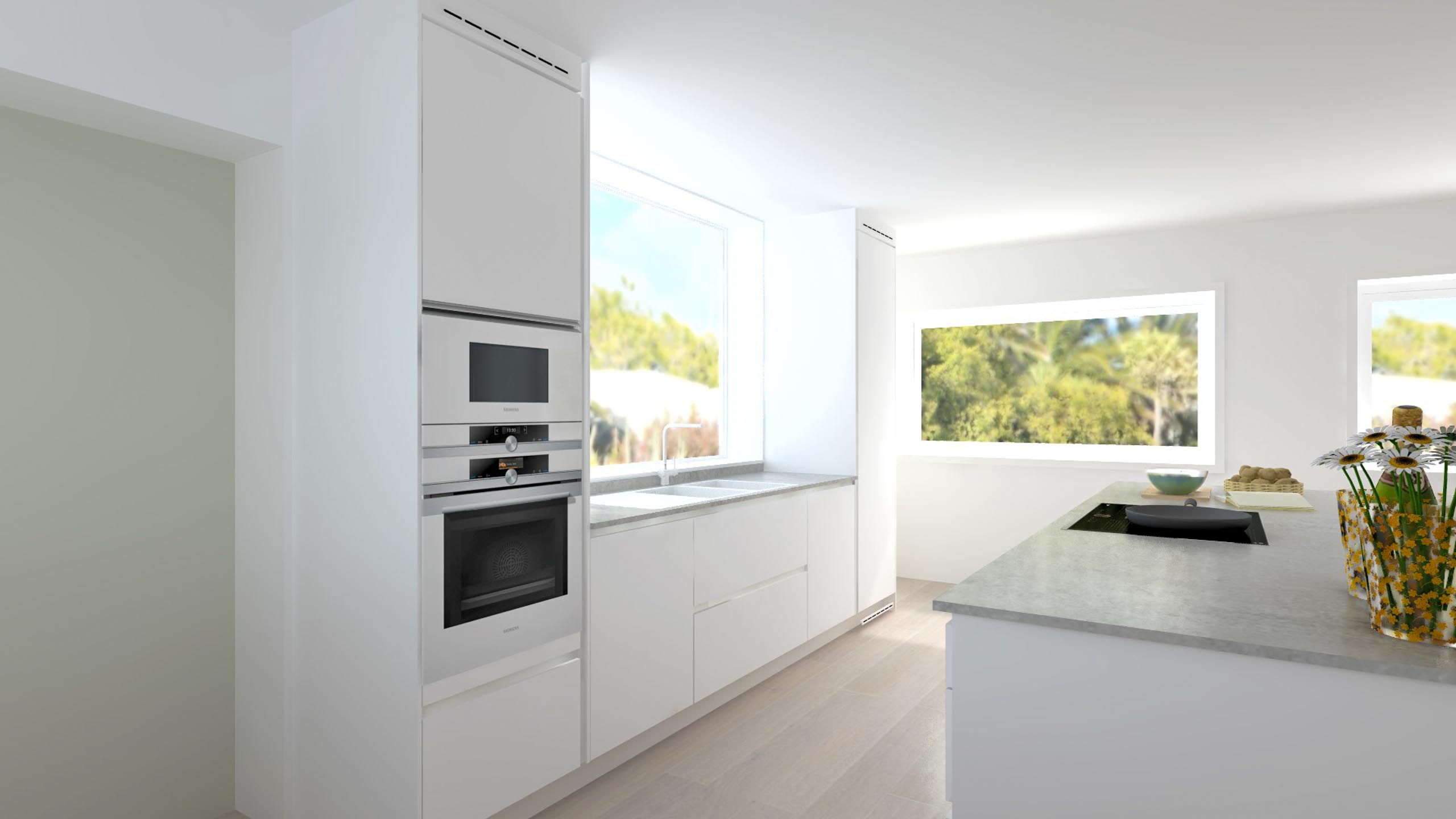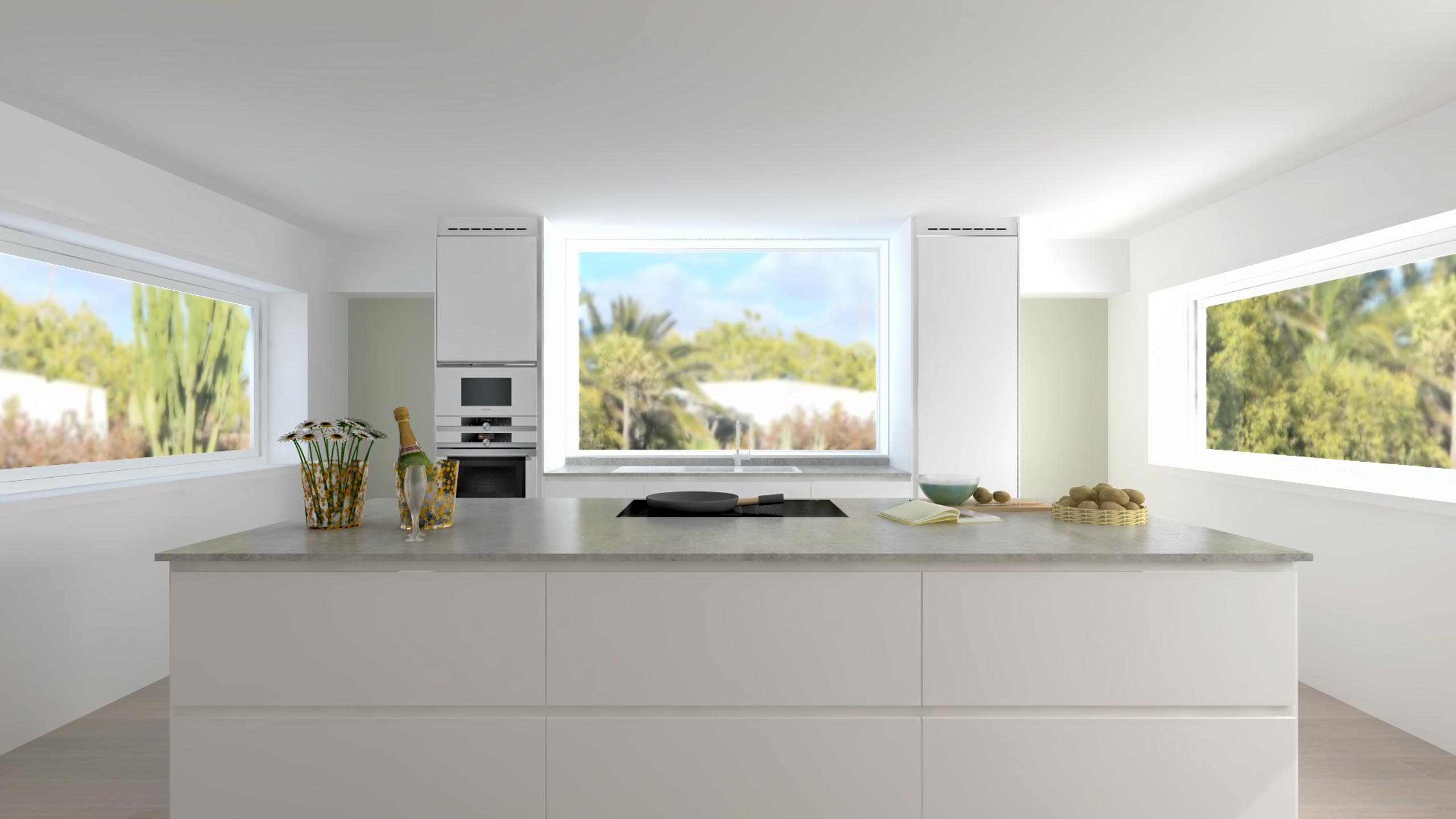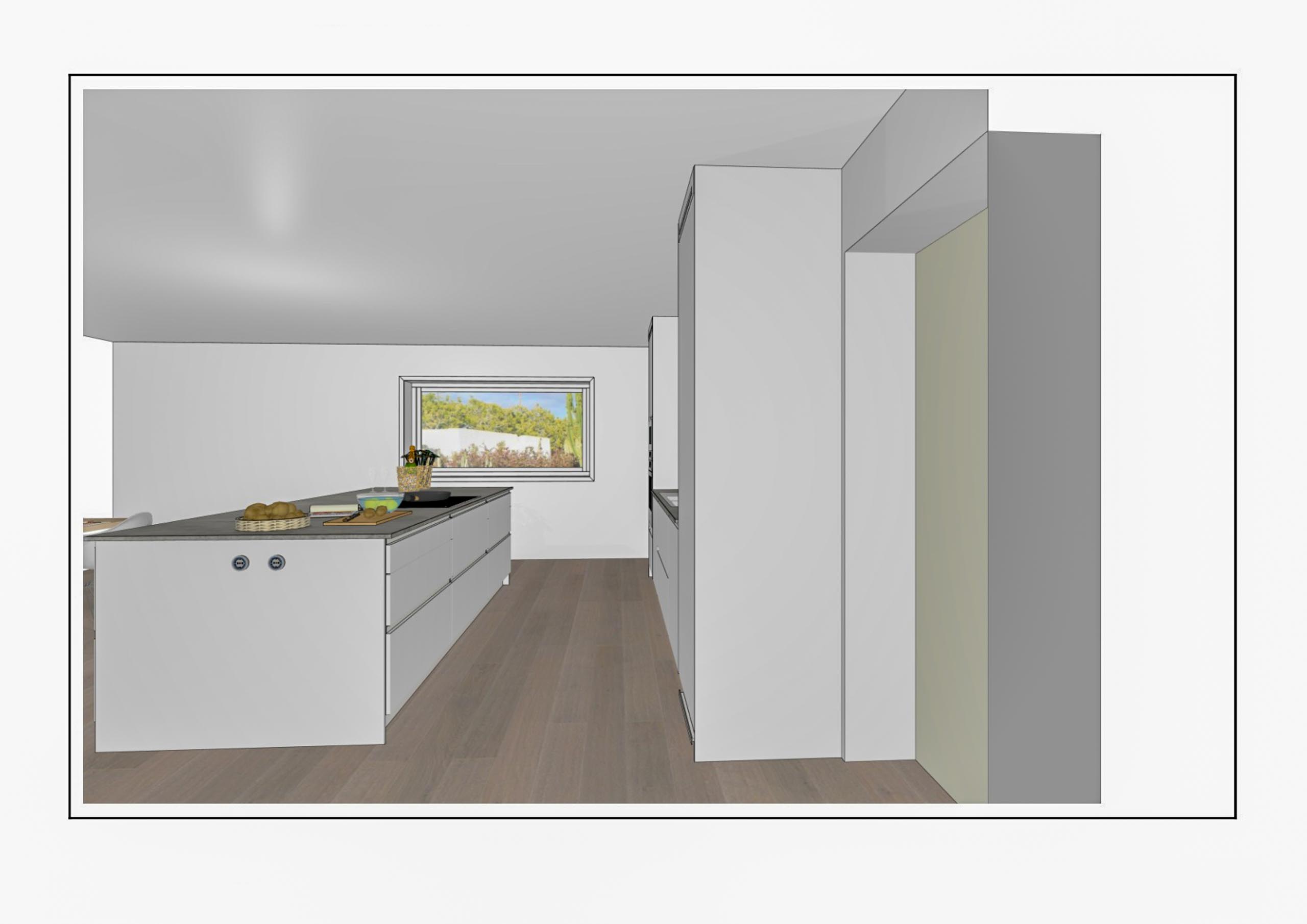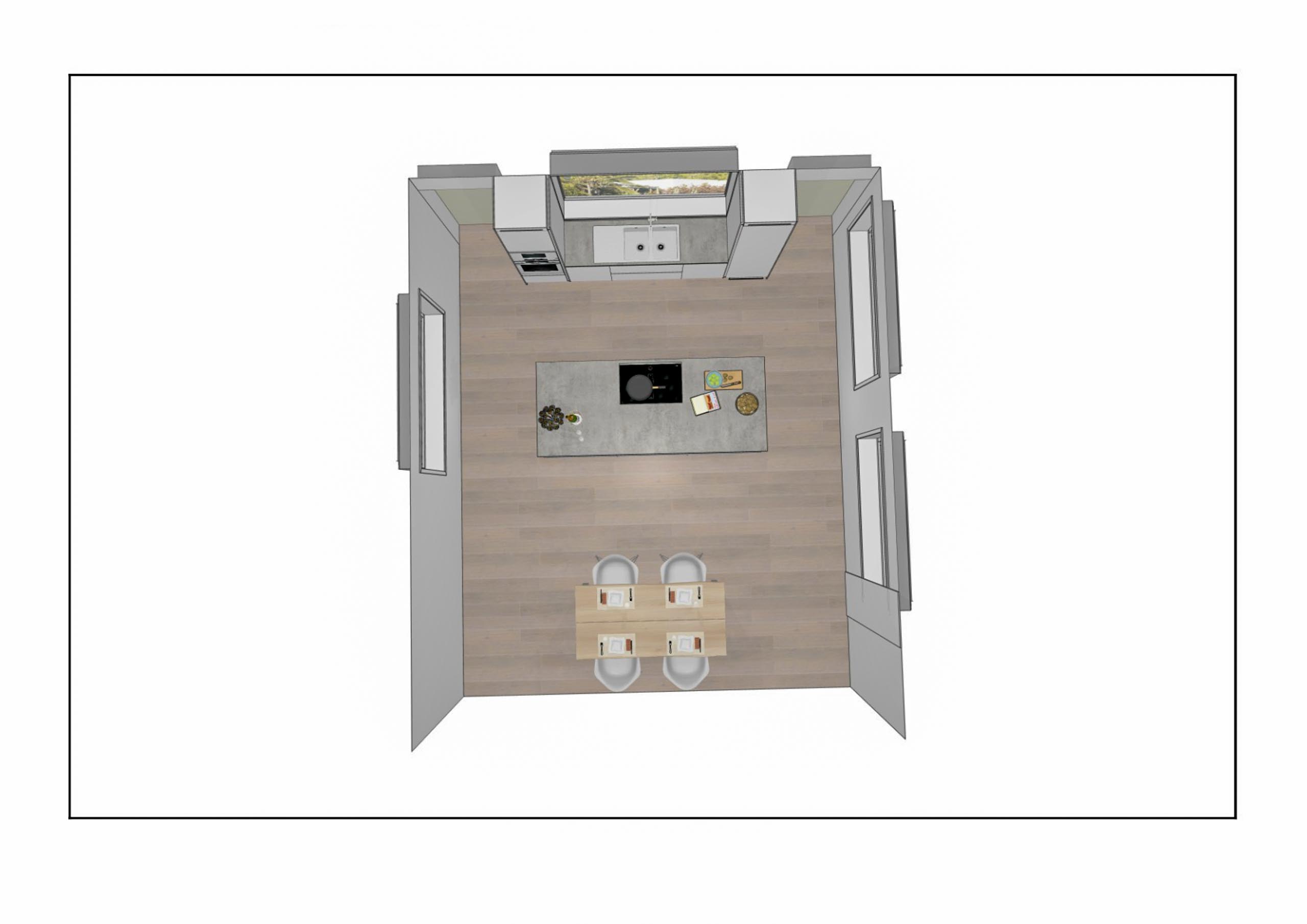 June 2021
Because of Corona we had to cancel our trip to Lanzarote in September 2020 and also the one in March 2021. We were also still waiting for the approval of the basic project.
Although the infection rate was still high, we decided to go to Lanzarote for the whole of May 2021. We had our first Covid 19 vaccination just before leaving and the second just after coming back. We also had our PCR tests 48 hours before flying there and 48 hours before flying back.
The flight there wasn't much fun because it went via Gran Canaria to make sure there were enough passengers. So it took more than 7 hours. But we had good views of Fuerteventura flying from Gran Canaria to Arrecife.
Anyway, back to the kitchen. We went to see Isabel at Woodstore with our architect Alejandro because they had to talk about the size of the window out to the kitchen patio. We moved the fridge and freezer to the right hand side, and the oven and microwave to the left.
During the weeks after getting back, we managed to choose all the electrical appliances - the cooker, the oven and microwave, the fridge and freezer and the dishwasher. We looked at dozens of things from Siemens, NEFF and Bosch and then decided to go for Bosch.
We also managed to have the sink and tap delivered directly to the company doing the installations, because Woodstore couldn't deliver these.